Red Barn Canvas launches new Children's line of canvas wall art.  This post announcing the new brand from Red Barn Canvas is brought to you by my friends Kristy and Andy, the awesome behind RBC.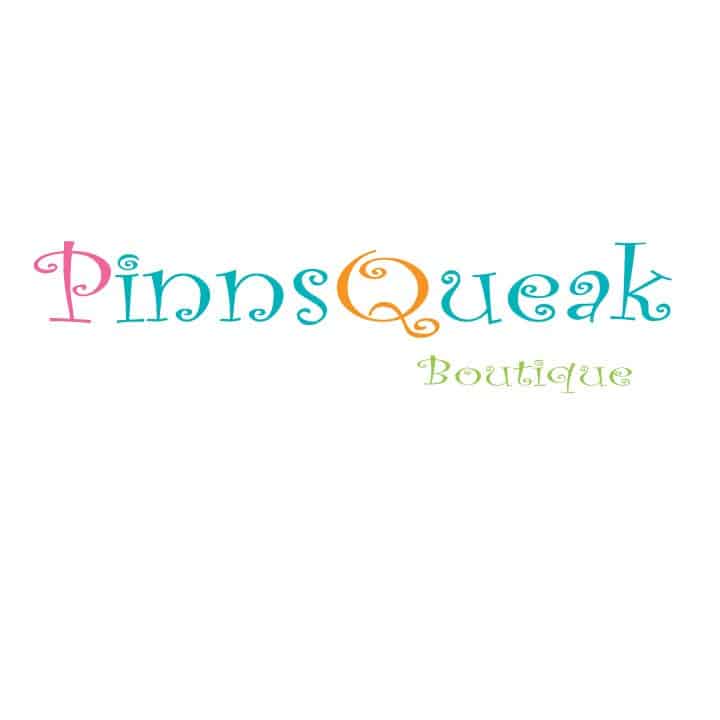 Introducing PinnsQueak Boutique, A Red Barn Canvas Brand full of fun, coordinating Canvas Wall Art specifically designed to grow with your child.  Our designs are sweet enough for the baby nursery but modern, and personalized, enough to grow with them.  In keeping with the style and quality our customers have come to expect with Red Barn Canvas, we are now expanding our product line to include more Children's Wall Art decor.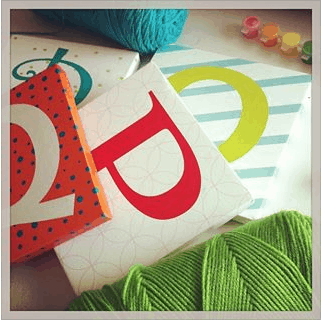 One of our biggest challenges in owning a home based business and working together full time has been keeping the kids occupied.  Ensuring they are busy with educational and creative activities is very important to us as a family.  Luckily we always have extra canvas, wood and paint on hand.  Our new canvas kits are put together with kids in mind.  They include everything they need to be creative, and they are packaged using fun touches and ready for gift giving.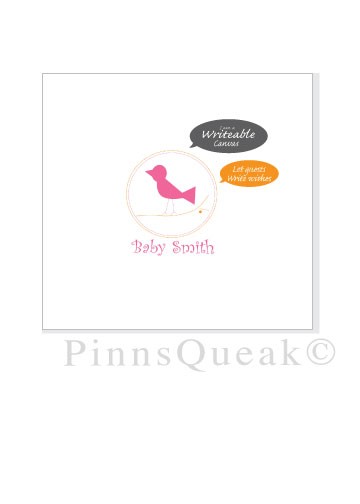 Among our other new PinnsQueak products is a writeable canvas, made to coordinate with our very popular growth charts.  This design is great for baby showers or early birthdays – it gives guests a place to write special notes to the little one and new parents.  I have one hanging in my 3 year olds room as a fun way to record and keep all those fun things she says.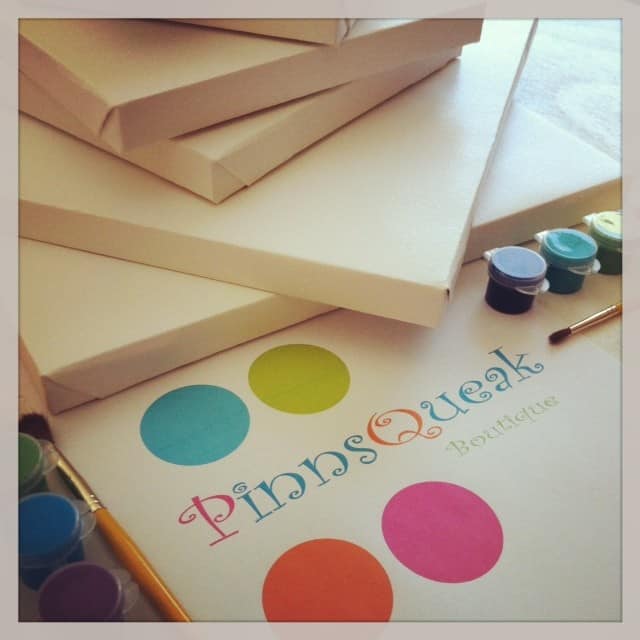 With PinnsQueak we are also introducing several new canvas designs and they are all made to mix-n-match, and adding to our already existing line.  Our hope is by giving our kids collection its own identity it will make the shopping experience more enjoyable.  For instance, our new Letter/Name line is made to give our customers the creative control, they choose the font, color and pattern from our new PinnsQueak palettes.