Pie.  It's got such a huge part of so many of our family traditions and it's hard not to love pie.  In fact, I can tell you, in 39 1/2 years on this earth, I've not met anyone who doesn't like pie.  There aren't a lot of foods you can say that about, although I suppose pie is one of the more versatile foods we have.  You can put almost anything into a pie.  You can make a big pie or a little pie.  Fruit? Yep. Candy? Yep.  Pie with a top and pie without a top.  Fancy pie tops.  There's entire cooking contests devoted to pie.  And… in March, we have Pi Day.  Which most of us take the liberty to go ahead and celebrate with… yea, you guessed it, PIE.  When Foodie.com asked me if they could sponsor a whole post where I get to share some pies for Pi Day, there was just no way to say no.


That's 12 lovely pie recipes up there, just waiting to be made. I mean, maybe we should have a Countdown to Pi Day celebration and have a pie a day!!  Wouldn't THAT be lovely? We could just start on Monday and have a big finale on Pi Day… anyone want to join us?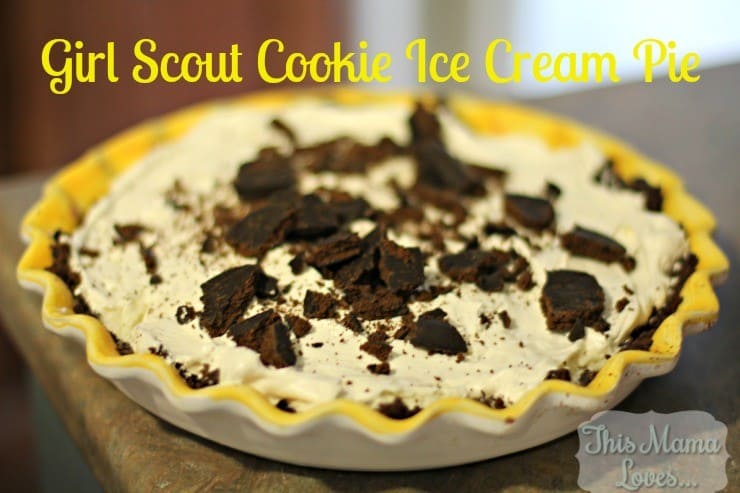 It isn't just sweet pies that are loved in our house. We'll do savory pies, too.  Teeny tiny mini pies and over-filled apple pies which are a tradition in our family (although I don't think I'll ever get used to how my brother in law Scott eats American Cheese with his apple pie!!) and anything in between- if it's pie, we'll probably love it.
So if you aren't able to see the pie slideshow above, because of your device or perhaps you have a popup blocker, here are the recipe names and a link so you can find them.
Blueberry Pie– We have huge blueberry bushes in our yard.  My dad always loved blueberries, as did my grampa.  My husband grew up picking berries too.
Bob's Moms Rhubarb Pie– This had to be added.  My mom LOVED rhubarb. We have 4 huge Rhubarb plants in one of our gardens… planted so we could bring her rhubarb each year.
Peanut Butter Snickers Cheesecake Brownie Pie– It's got Snickers (dad) and peanut butter (dad) and cheesecake (grampa). Plus, brownies (me).
Millionaire's Pie– This has so many things that were my Grama Evelyn's favorites!! Sweet and rich and gooey.
Deep Dish Cookie Pie– Its chocolate chip cookie pie. What could possibly be not loved?  We all love chocolate chip!! Plus it took my mom 4 tries to 'master' a cookie pie and it's always a good memory to think of the failed attempts and her glorious victory.
Flaky Pear Pie– My husband's gram loved pears. This would have put a huge smile on her face to see a pear in a pie! She also, I understand, had a way with pie crusts that was second to none.  Always flaky.  (Is that why hubby chose me? My flaky self reminds him of flaky pie crust? Hmmm)
Key Lime Pie– This was my mom's THING.  She'd make key lime anything, at any time, for any reason. My oldest has inherited her love for Key Lime.  We have some on mom's birthday in her memory every year.
Chocolate Pie Crust Sundae Cups -Um, this one's for all of us.  Seriously, you guys.  Chocolate pie crust.  And then you put what you want inside.
Girl Scout Cookie Ice Cream Pie– We've had Girl Scouts in my family…hubby's too…well, forever I suppose.  There's usually someone with cookies in fall and again in spring. Sometimes, it's fun to make a little something new with those fabulous cookies….and this is a recipe I came up with that the whole family loves.
Seven Little Pies– These are the cutest little pies, and you can put anything you want in there. I think I'd start with fruits, but really, the sky is the limit here. Plus, they are cute!! They fit in your hand!
Frozen Pink Lemonade Pie– Light, fruity, tart and sweet?  We ALL love lemonade.  Every single one of us. And we love ice cream and frozen treats, so this is the perfect make-everyone-happy-pie for us.
Triple Chocolate Dream Pie– This is for my chocolate loving self, and my dad, grampa, and all of the other chocolate lovers that have come in our families before us.  Chocolate.  YUM.
What's YOUR favorite kind of pie?
Thanks to Foodie.com for sponsoring this post today. Pie choices and opinions are my own.