My dad (and my husband) has always loved chocolate and peanut butter.  I remember watching ET withOUT my dad at the movies, and thinking how he'd be really excited that his fave candy, Reese's Pieces, were in a movie.  Dad's birthday's around Valentine's Day, and I can't help but always think of sweet things to do for my dad each year that go right along with the whole Reese's Pieces yumminess.  These Valentine Jars are so simple and so sweet! I think I may do some at the dinner table for Valentine's Day dinner as place cards this year.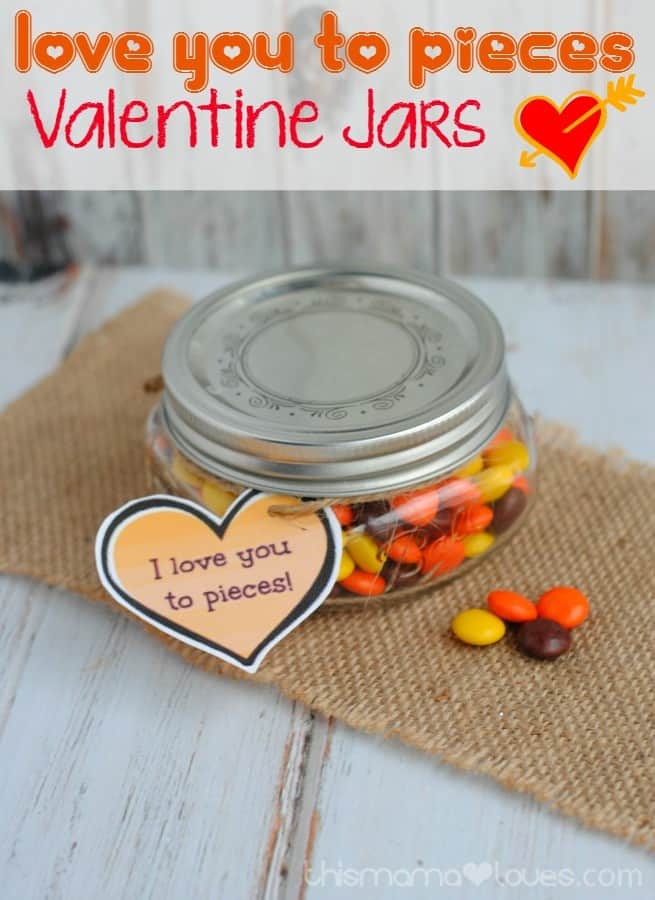 Reese's Pieces Valentine Jar
Materials
1 large bag of Reese's Pieces candies Printable gift tags mason jars  Twine Single hole punch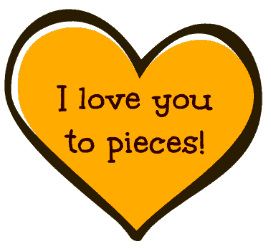 Directions 
#1. Wash and dry the jars. #2. Once the jars are completely dry, pour the Reese's Pieces into the jar filling all the way to the top. #3. Close and seal with the lid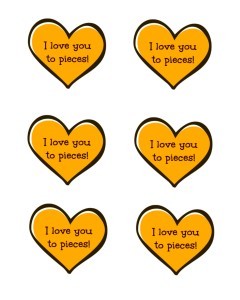 #4. Print Love You to Pieces and cut out the gift tag. (You can also click the label image above) Use the single hole punch to make a hole in the top of the gift tag. String the twine through the gift tag attach to the jar.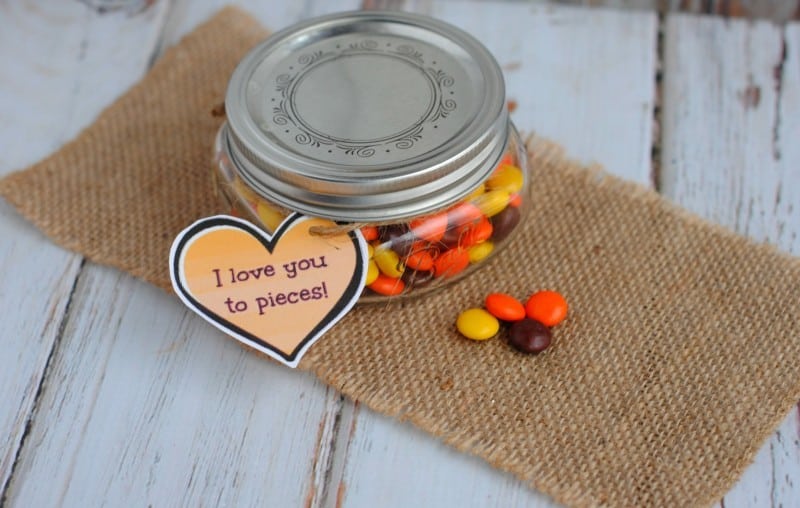 If you're looking for other ideas to make your Valentine's Day a little bit more special, I'm sharing a few ideas from my favorite bloggers.