Tomorrow marks the opening day of our town"s baseball, softball and t-ball season.  For the first time, my husband is an official coach.. and my blog is actually an official sponsor of a team!  It's all very exciting.  While Opening Day for our beloved Red Sox was a few weeks ago, as with the rest of the MLB, we're up for having fun with anything baseball related regardless of an 'occasion.'  It's a fun sport to play and really fun to watch (yes, even Little League games)! Kellogg's® Rice Krispies Treats®, Major League Baseball® and legendary shortstop Cal Ripken, Jr., are teaming up to help families unlock the fun this baseball season with their favorite snack. We whipped up some baseball treats to share with the team tomorrow to share and surprise the kids! This post is sponsored by Rice Krispies Treats®- who challenged me to #BeKreative with their fun treats!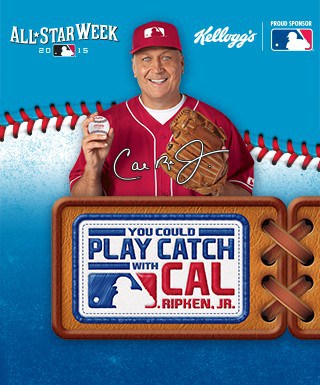 What baseball fan wouldn't want to play catch with Cal Ripken? Until April 30, 2015, Kellogg's will be looking for another fan to hang out with Cal during All-Star Week. Enter to win by tweeting a photo of you and your family enjoying Rice Krispies Treats using hashtag #GetKreativeSweeps and Kellogg's will select a winner! Even if you aren't the Grand Prize Winner, you could be one of 50 lucky First Prize winners to get a Rawlings baseball signed by Mr. Ripken, or one of 50 Second Prize winners who will receive a Rawlings baseball and Wilson glove!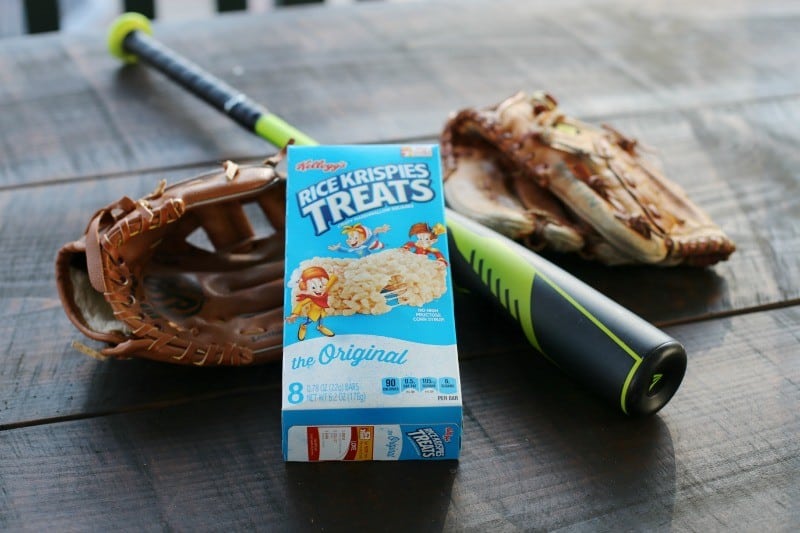 Don't forget to enter Kellogg's® Rice Krispies Treats® presents MLB Play Catch with Cal Online Instant Win Game here: http://bit.ly/1EP602i  The specially marked packages are only around until July 1, 2015, so grab them while you can!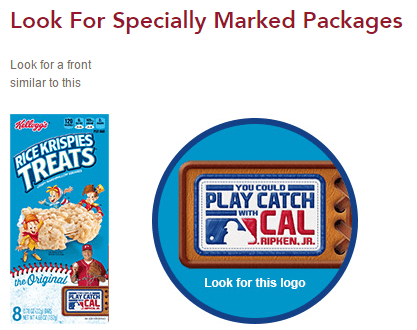 Find year-round inspiration for family fun with Rice Krispies Treats® at www.KelloggsFamilyRewards.com. You can also vote for your favorite creations for the chance to win more exciting prizes.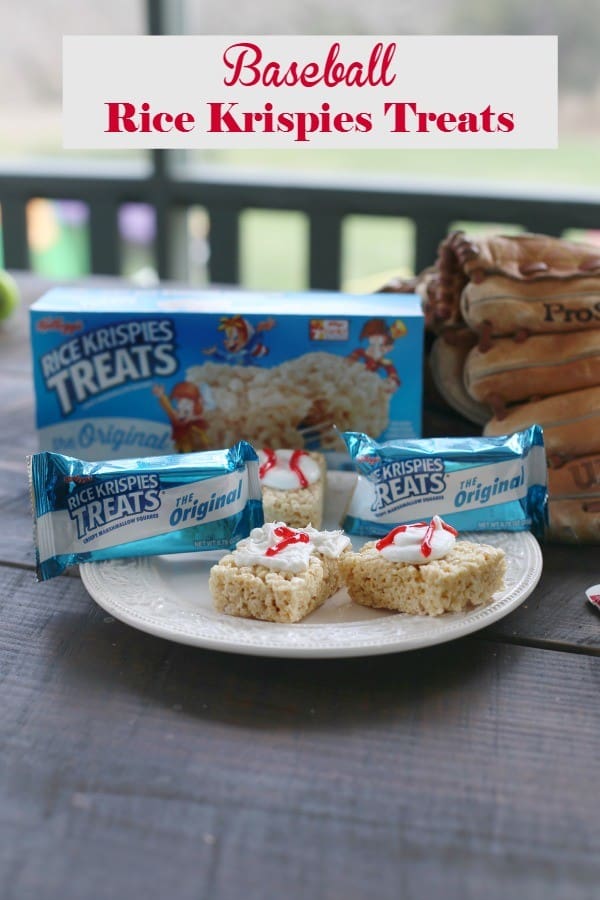 Want to make some fun Baseball Rice Krispies Treats®?
Ingredients
Rice Krispies Treats® (grab the specially marked Cal Ripken box so you can get an entry!)
White icing
Red icing (you can use any color- our team is red so I did red for ours)
Directions
Remove Rice Krispies Treats® from packaging
With white icing, outline your baseball themed shapes onto the Rice Krispies Treats®
Add your color to accent the shapes- red for baseball stitching, jersey numbers, etc.
You can let these set for a bit and then package them in clear cellophane bags for the kids to bring home, but chances are, they are just going to want to grab one and devour it before you get far!!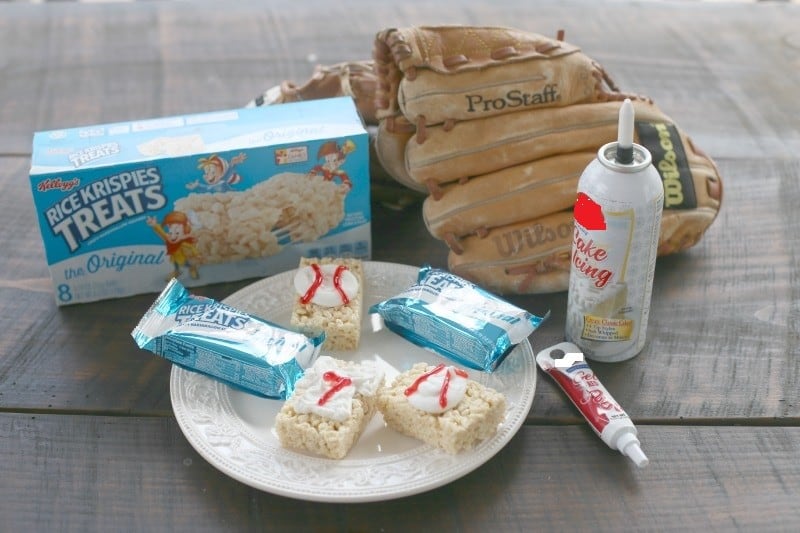 What's your favorite way to enjoy Rice Krispies Treats®?  And, what's your favorite baseball team? Who is your favorite player? 
[mpprecipe-recipe:2266]
This is a sponsored post written by me on behalf of Kellogg's® Rice Krispies Treats®.