This post about Roald Dahl's The Witches is in partnership with Warner Bros. Pictures. I LOVED Roald Dahl's books as a kid. I've continued loving them into adulthood and enjoying them with my own kids. Matilda will forever be one of my favorite movies- although I have a suspicion that The Witches may be right up there vying for the top position. I love books, and I alwys read a book before I see a movie, because I love the images evoked by reading the author's words. It's fun to see a book brought to life after I've finished reading it (or the series it's a part of) and seeing the trailer for this new movie adaptation of Dahl's The Witches made me so excited to see. (We meant to watch this past weekend but the leaves were needing to be raked and none of us could stay awake for a whole movie after that, so Halloween weekend it is for our viewing party at home!
Fun aside: I was in 3rd grade when The Witches was written. Now it's a movie, and there's a graphic novel version of The Witches to enjoy! I know some folks aren't enamored with graphic novels but I'm all for anything that encourages kids to discover the amazing world of books. Plus, then you have a whole new appreciation when your beloved books turn into movies. (Yes, even the ones you may not love quite so much as the book itself).
Roald Dahl's THE WITCHES – Streaming on HBOMax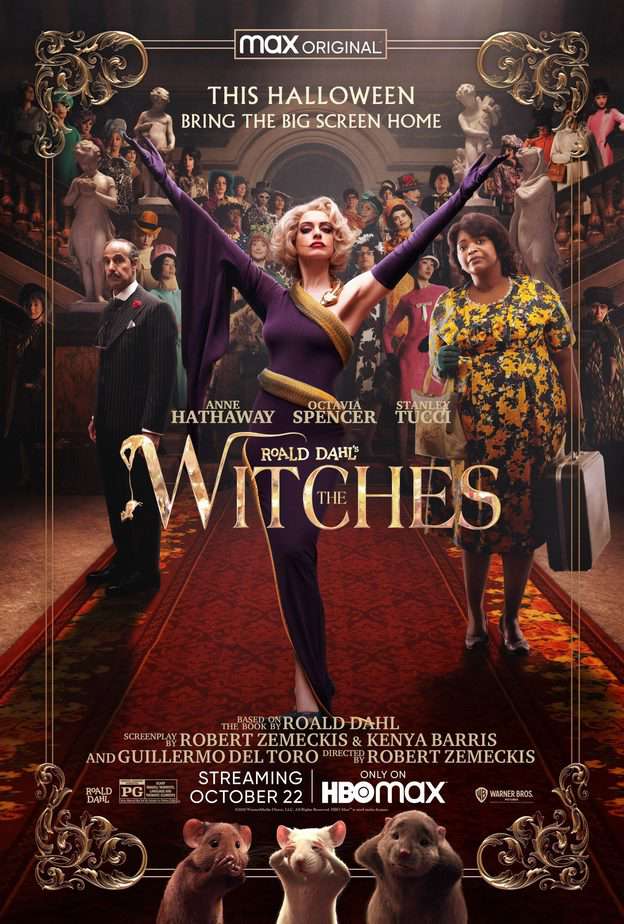 ABOUT THE MOVIE
A fantasy adventure that's perfectly timed to stream around Halloween, this book adaptation stars a whole lot of talented actors including Anne Hathaway, Octavia Spencer, Stanley Tucci, Kristin Chenoweth and award-winning comedy legend Chris Rock. (I, for one, am curious to see Chris Rock outside of stand up).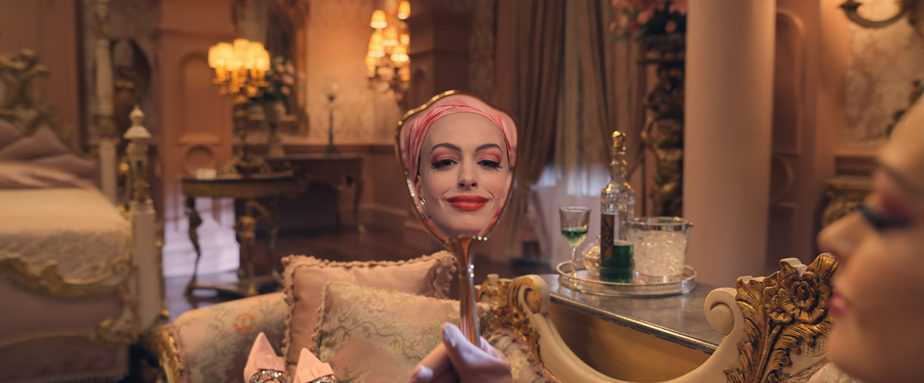 Reimagining Dahl's beloved story for a modern audience, Zemeckis's visually innovative film tells the darkly humorous and heartwarming tale of a young orphaned boy (Bruno) who, in late 1967, goes to live with his loving Grandma (Spencer) in the rural Alabama town of Demopolis. As the boy and his grandmother encounter some deceptively glamorous but thoroughly diabolical witches, she wisely whisks our young hero away to an opulent seaside resort. Regrettably, they arrive at precisely the same time that the world's Grand High Witch (Hathaway) has gathered her fellow cronies from around the globe—undercover—to carry out her nefarious plans.
It's a decades old story (clearly not decades since I first read it, because I age half time) and yet it still tugs at the heart strings and enchants kids of all ages. My youngest is actually reading this book aloud with her 6th grade Language Arts class and carved one of our jack-o-lanterns to look like Anne Hathaway's Grand High Witch this year!
Download the activity book now! Click the image below or right here!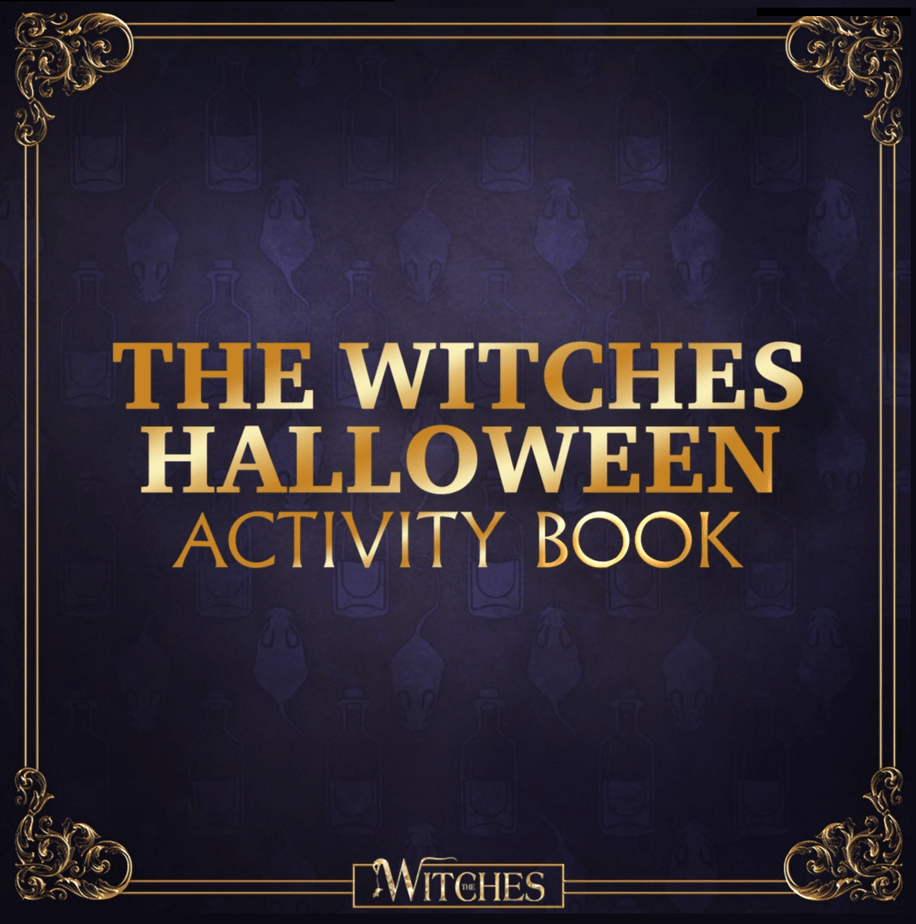 FOLLOW ON SOCIAL
Instagram: @WitchesMovie
Twitter: @HBOMax, @WBPictures
Facebook: @HBOMax, @WarnerBrosPictures
#TheWitchesMovie
#TheWitchesHBOMax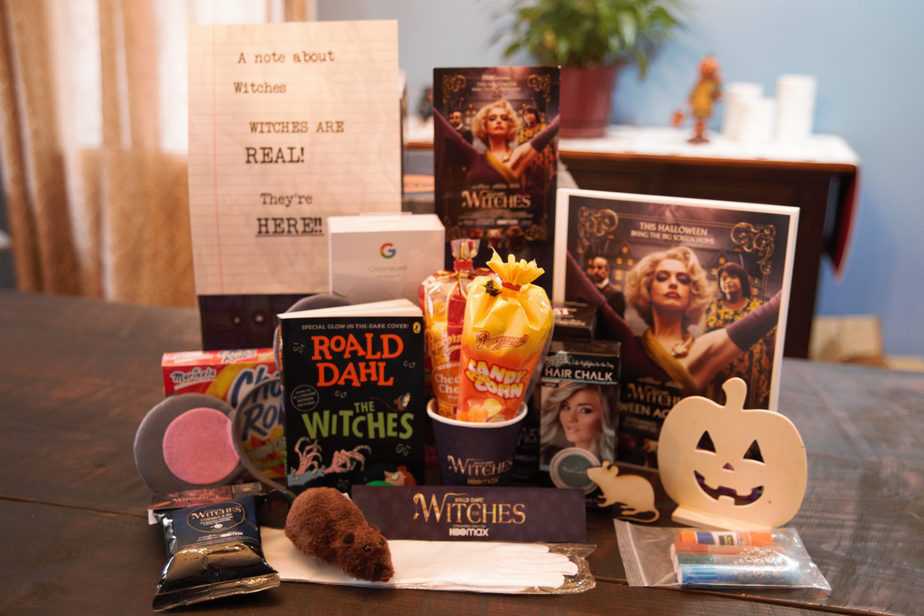 One winner will win a witch-tastic The Witches movie prize pack!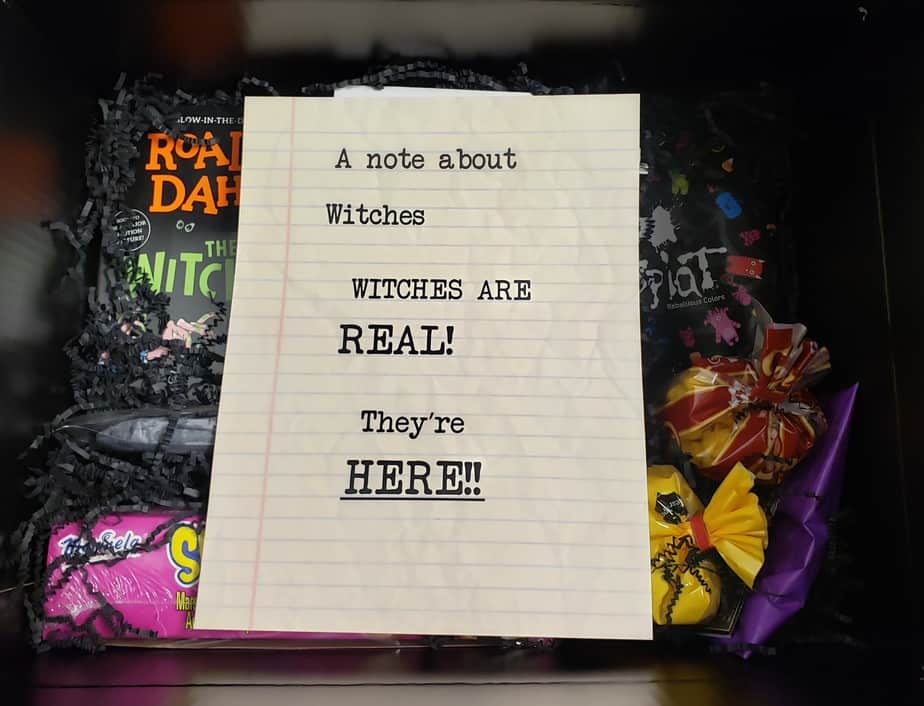 One (1) THE WITCHES gift box containing:
Google ChromeCast
HBOMax complimentary code for 7 day free trial
WITCHES bookmark and novel
Flavored popcorns, snack packs, and Coffee Beanery coffee sample
Wood decorating craft kit
White gloves
Mouse ears headband
Splat hair dye and hair chalk
Wind-up mouse
Crayons and activity booklet