Kid #1 is done with meat again. She's gone back to being Vegetarian, and I'm back to thinking a lot about protein sources and keeping her body fueled both for middle school and for gymnastics workouts (sometimes 4 hours in a row). Beans are always my go-to for protein, for all of us, but I like to keep flavors mixed up and keep her taste buds happy so she's not turning to less healthy options for foods.  We've done a spicy chickpea recipe, and that's always a yummy hit in the house, but this time, we're doing a roasted ranch (and you can use a flavor packet, but this is just as easy!!
My daughter loves to eat these as a snack, or they also taste great as a salad topping/mix-in.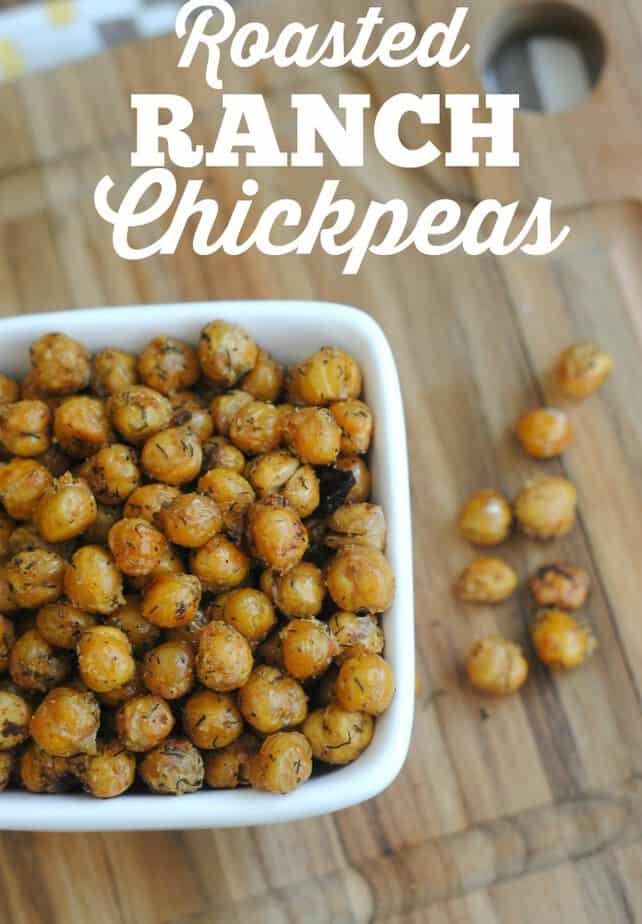 Roasted Ranch Chickpeas
Ingredients
14.5 oz can of chickpeas/garbonzo beans
1 tsp. onion powder
1 tsp. garlic powder
1 tsp. dill
1tbs. olive oil
salt & pepper to taste
Directions 
Preheat the oven to 400 degrees.
Drain and rinse the chickpeas and then pat dry on paper towels.
In a small bowl, combine the olive oil and seasonings – pour into a large freezer bag. Add the chickpeas and shake to completely coat.
Pour the chickpeas onto a baking sheet and bake 25-30 minutes until dried. Stir every 10 minutes so they cook evenly.
Remove from the oven and allow them to cool. Once they start to cool, they will dry out and become even more crunchy.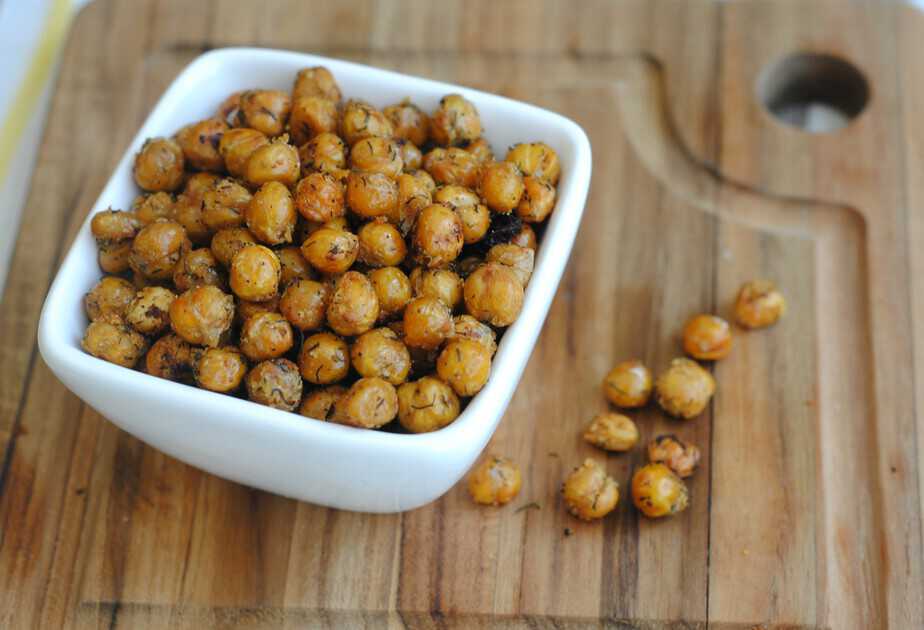 [mpprecipe-recipe:2239]