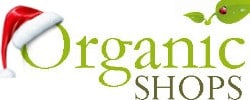 With all of the chemicals and additives that are in abundance in everything, seemingly everywhere we turn, it can get overwhelming to try to find products that perform well, are effective in use, and are also safe to use.  There are sites out there to help us navigate, but I've found these are murky waters to wade through and often get frustrated.  More frustrating, though, isn't necessarily the ingredients- but the cost.  I would 100% love for my family to be on
When I shop, I do try to find organic shampoo, conditioner, skincare products- I figure if it's organic it won't have harmful additives (like formaldehyde! GROSS!) and pesticides used on the ingredients used in the formula.    I'll admit I'm a lot better about getting the safest products for my kids than for myself.  We have a budget, though, so I can't do both most of the time.
OrganicShops.us is a price comparison site for organic products. Sites like this can help us  live healthy and use organic products without spending too much.  I get so discouraged that more times than not, we have to choose based on our wallets with organic products and that just shouldn't be how things are!  Wouldn't it be great to just find a product we like– and buy it- or even better, not have products made with harmful ingredients?  
Thankfully there are sites like OrganicShops.us that offer helpful ways to at least comparison shop for organic products.  Even organic baby clothes.  Stores are starting to offer more sales and deals, and I feel like we're seeing coupons more and more frequently for these products as well.
What ways have YOU found to save money on natural and organic products?
0