This post is made possible with support from AARP's Disrupt Aging. All opinions are my own.
Screw Aging Gracefully, I'm Growing Old My Way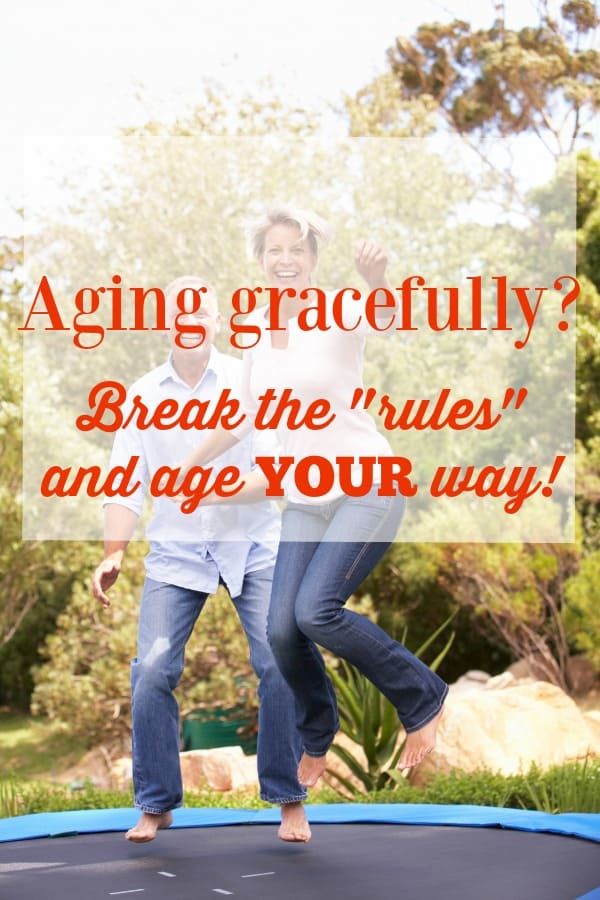 Little White Lies
I just realized that I've still not updated my bio on the blog. When you look at "about me," it says I'm a 30 something mom.
But I'm not a 30 something anything. I'm a 40 something.
Specifically, a 44 year old. Also a mom. A lot of things, actually. My husband teases me that I'm in denial about being 44. But he's wrong. It's just not been high on the priority list, updating the bio.
There's so much stigma attached with the number of years you've been on this planet. How many people do you know or how many times have you heard a female (and on occasion, male), pronounce that they are 29 or 39 "again" on a birthday? Why is that?
I don't mind getting older. I might be in the minority.
My life isn't over. These myths and things that people have said for so long about aging? As my dad used to say, they are a bunch of hogwash. I think my grama was the one who used to say you're only as old as you feel. Well, I don't feel washed up and done.
Some of my least favorite aging myths:
Your sex drive decreases as your age increases
*ahem* My sex drive is going strong, thankyouverymuch. Plus, I know more about my body- and what I like/want/need. And, I'm ok asking for it. In my younger days? Nope. It's a far better thing now at 44 than it was in my 20's!
Young people are too inexperienced to be effective leaders 
For anyone to become an effective leader, they need experience. I don't think age necessarily dictates who's more effective.
As you age, say goodbye to your ability to learn new technology
PFFFFFT. Whatever. Obviously I can do technology and "work the internets" as I've heard…I run this blog. I can confidently use
Going grey is "letting yourself go"
OK, I'm going grey and cover it. So I'm a teeny bit hypocritical- or am I? We're in the time where I see people with all kinds of colors in their hair, one, many, ALL of them? I like high lights and low lights. My hair is a lot of colors, although I've not been brave enough to go pink (yet). I'm not hiding my grey, nor do I think I could hide it all if I wanted to. I like having lighter streaks framing my face, because it makes me happy and I feel brighter.
Stories on our Faces
So what if I have wrinkles and laugh lines and my face isn't smooth and taut as it once was? Those wrinkles are my stories. Those laugh lines were earned, each and every one, from shared moments with family and friends. Those lines, those wrinkles, show that I've lived, and loved, and laughed and lost. They show my story, you guys. They are my memories. So, my friends, do yours. Why do we shun them? I don't ever want to go back to erase those memories, because all of them have been part of my story and brought me where I am today, at this moment. I've made mistakes, but so far, I've learned from them and not repeated them. I don't really want to go back and make them again…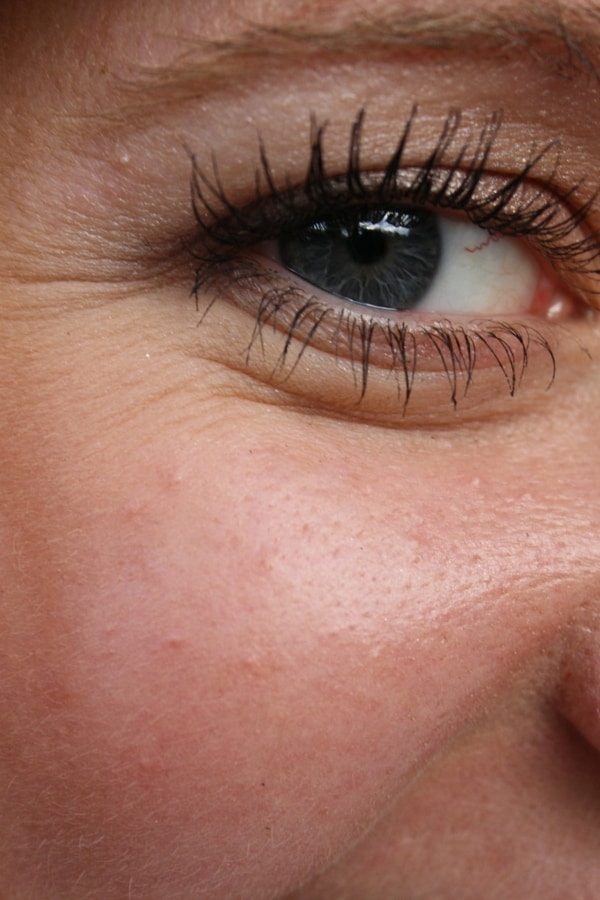 My first lines appeared on my face shortly after my first child was born. The weeks and months of sleepless days, nights, weeks left me those lines. I kind of feel like they were a badge of honor, like a symbol of a new group I'd been welcomed into.
Why do we have this idea that aging is negative? Who woke up one day and made the decision that aging is a negative thing? That we lose out on the good parts of life? Who made some random person boss of how we feel about getting older? Life is just as good- if not better- as you get older as it is when you're younger.
Ch-ch-ch changes
Yes, there are changes. Yes, I will admit- they aren't all delightful. But really, were your other stages of life downright delightful? I haven't yet met anyone in my life who enjoyed their teen years. Babies are cute and fun and cuddly, but that doesn't mean I want to be one again.
Listen, friends. I don't like change much either. So it surprises me that aging doesn't bother me.
I feel like we adults, especially those of us who are 40, 50, 60, need to stand up and yell "SCREW THE STEREOTYPES" at the top of our lungs. Perhaps with some colorful adjectives in the mix. Why do we just hear "ugh, I'm turning 39 again this year" and make it our reality, too? Why don't we embrace what comes with age and realize that hey, we have put in decades to get this far. It's time to call B.S. on the stories and rules that attempt to define us at any age.
Birthdays
People mention birthdays and cringe. Oh, I don't like my birthday, I don't celebrate. Age is a number. 200 years ago, 44 would have been almost old aged. For real? Can you imagine, living in a time when this would be the end of your life? Lucky for us, we don't live in those times! It's 2018, and people live longer and longer- and they are healthier than ever before. I've got big plans for the next 40+ years, and maybe then I'll start to feel like I'm ready to move into the slow lane.
For now? I think I'll keep shouting at those ridiculous myths and remind people that WE decide how we age. I'll do so with as much lack of grace as I have every other phase of my life, I'm sure, but so what? That's me. That's who I am and I'm ok with it.
So embrace your sex drive, ladies and gentlemen, and as your bodies change with time, enjoy finding new and different ways to put that drive to good use. Maybe even use some of today's modern, fabulous technological advances to benefit your sex drive. *wink*
Remember that each of those lines and wrinkles you see in your reflection are part of you, and just because they are different doesn't mean they aren't beautiful. Maybe if you look at those lines and wrinkles as the map of your stories, of your memories, you'll be able to see them not as harsh, nor defining, but as a good thing. We get one ride on this coaster of life, so we can either life it to the fullest- which is going to mean that yep, we've got laugh lines and wrinkles and maybe too much sun sometimes but would you rather not have lived the best life you could?
Don't age gracefully, you guys.  Break the rules, defy the norm, and age the way you want to. Disrupt the aging myths and make your own path. Let's all #DisruptAging and keep the conversation open so that the 29 and 39 year olds finally embrace turning 30, 40, 50 and so on. 
Who's with me? Join the conversation with me and AARP to Disrupt Aging on Twitter, Facebook and Instagram