This on the set with Bad Moms Christmas movie post has been sponsored by STX Entertainment. I was provided with an all expenses paid trip to the set to interview the cast and provide my thoughts. All opinions are my own.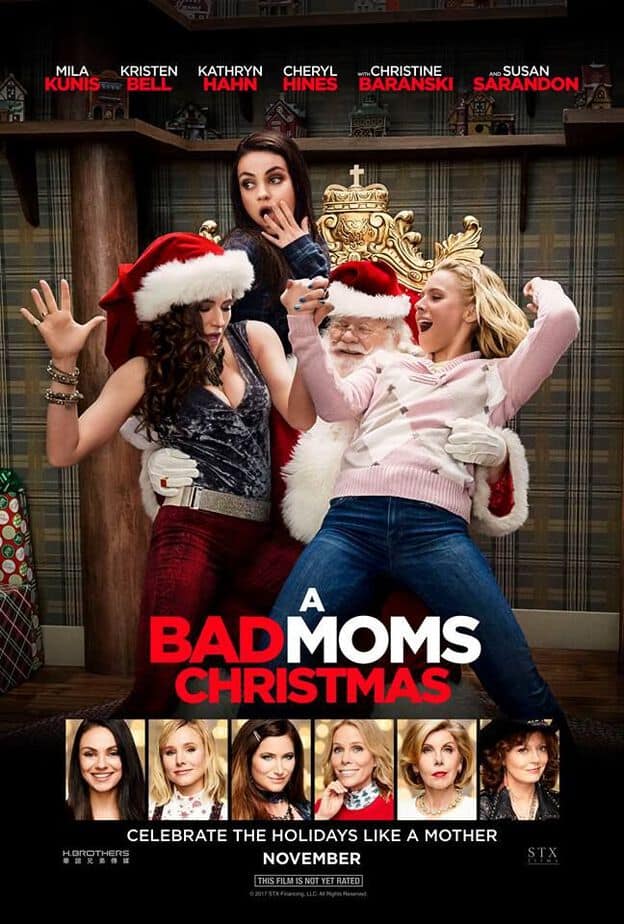 A BAD MOMS CHRISTMAS follows our three under-appreciated and over-burdened women as they rebel against the challenges and expectations of the Super Bowl for moms: Christmas. And if creating a more perfect holiday for their families wasn't hard enough, they have to do all of that while hosting and entertaining their own mothers. By the end of the journey, our moms will redefine how to make the holidays special for all and discover a closer relationship with their mothers.
I still remember seeing Bad Moms in theatres and laughing to the point of choking. No seriously, I was choking. The cast of Bad Moms managed to bring real, everyday moms to life in a way that was so utterly honest and hilarious at the same time. I laughed because it was outrageous, but I mostly laughed because I could see myself in each one of these moms. Mila Kunis, Kathryn Hahn, and Kristen Bell created such comedic gold on the big screen that when I found out A Bad Moms Christmas was in the making, I was ecstatic at the chance to visit the set, interview the cast, and get up close with the filming of the movie.
Last summer I made the trip to Atlanta where even though it was a sultry 90 degrees, it was very much Christmas time! Several other bloggers and myself had the chance to visit the cast on location as they were shooting the various mall scenes, and see exactly what went into the movie that is A Bad Moms Christmas. Up first, we received our whimsical VIP Press Passes that allowed us to watch filming and access the set!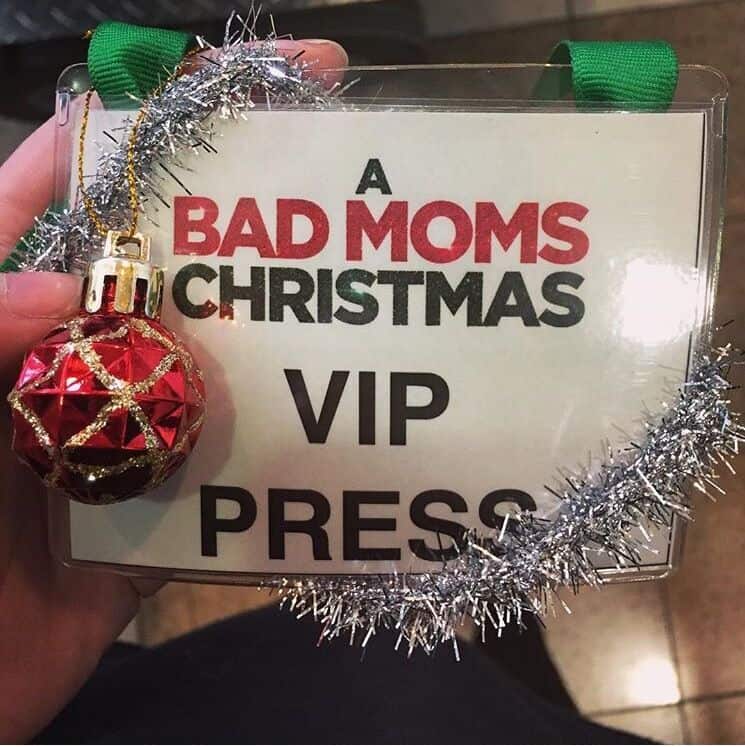 Seeing the cast in action was a hoot, as you can see these gals are just as funny in real life as they are on screen. It was fun watching them ad lib, add their own creative magic to the scene, and see how the staff on set helped make each scene perfect. Even having the chance to watch the lighting, make up, and sound crew in action was fascinating.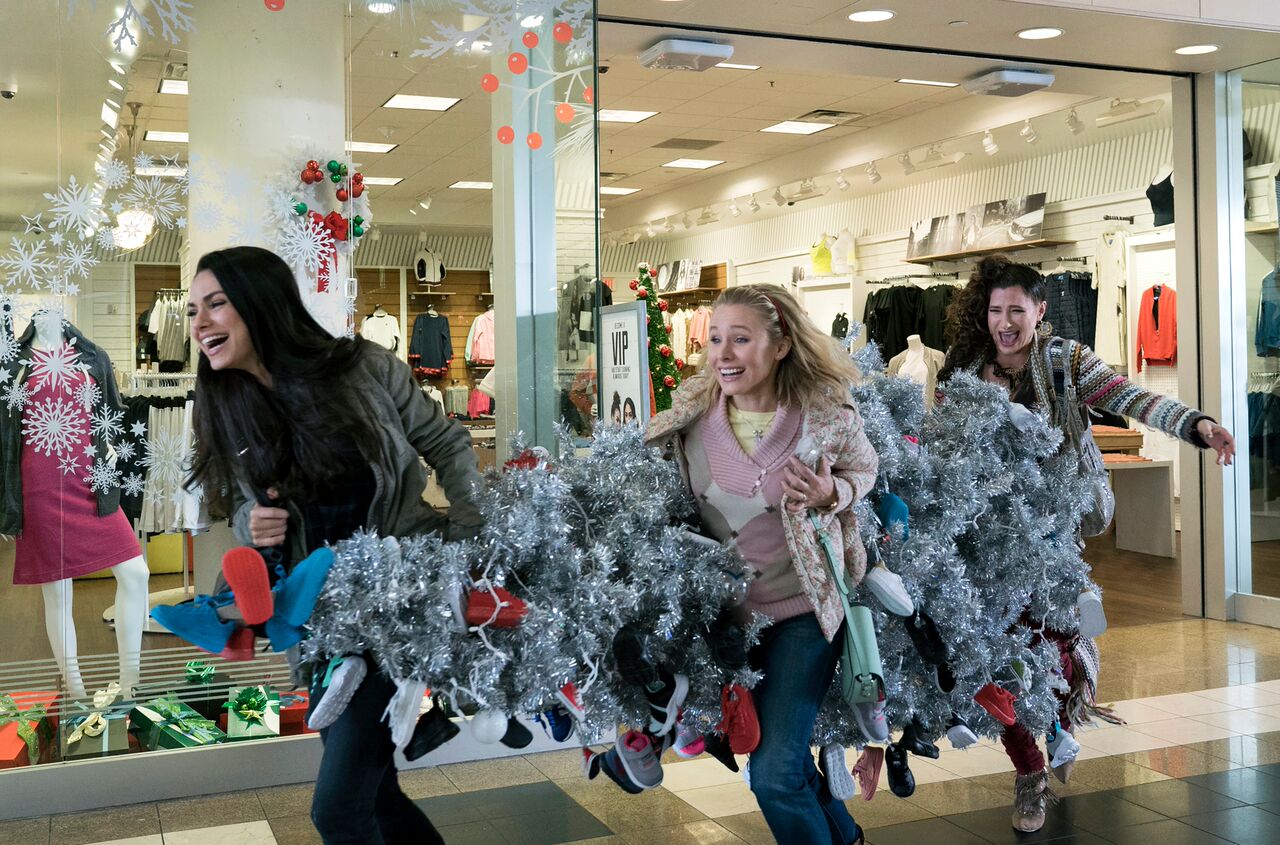 We weren't just spectators, as each of the bloggers attending had the chance to be AN EXTRA in the film! That's right you guys, I made my film debut! We were sent to hair and make up, went through costuming approval, and were brought onto the set to act as extras shopping in the background. Hey look, I even got to the hold the director's scene marker or "clapper" used to start and end each scene!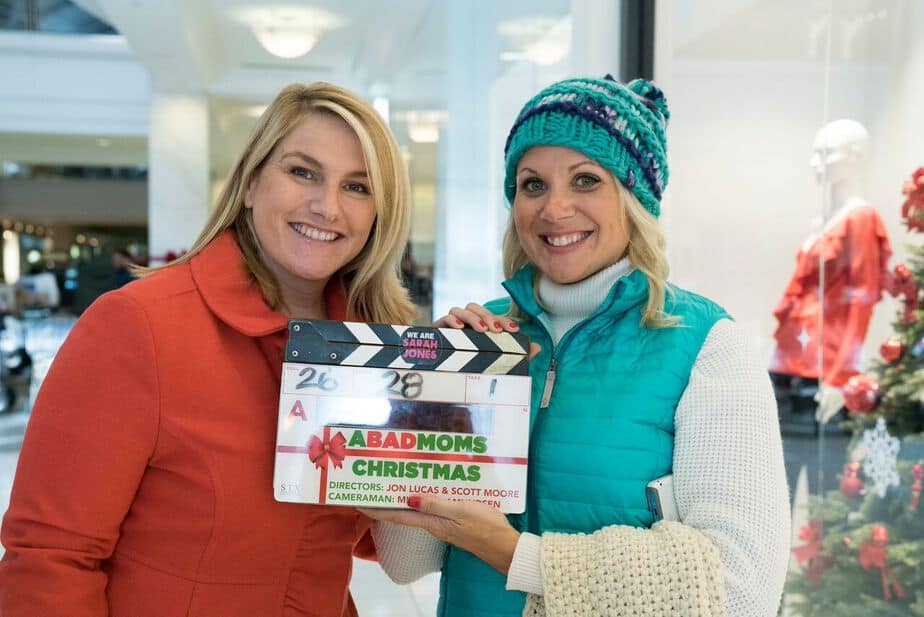 The scene was fun to do and took so many takes! When done, we then had the chance for a small gathering with talent Kristen Bell, Kathryn Hahn, and Mila Kunis where we could ask them questions about the film and the get their thoughts on the movie. Here is what they had to say!
Bad Moms Christmas Talent Interview:
Blogger: How long after the success of the first movie did it take for them to write this movie and to get you all
involved? And did you have any hesitations?
Kathryn Hahn: There's always a moment of, like, but Ithink that when I heard that they said it was going to be
holiday themed, I don't think there's another time of the year that is more necessary where there are so, so many women are so busy making magic for everybody else. I just remember, like, ripping, opening presents under the
tree so fast while my mom was struggling to fry bacon in the [unintelligible]. This is the best interview ever, by the way. This is how I always am. (Hahn was referencing her over the top costuming that transforms her into Carla.)
Blogger: This is good!
Kathryn Hahn: Yes, there's not another time of the year that it seems like would be more cathartic. So, I'm very excited.
Blogger: I'm curious how much adlibbing plays into the scenes because some of it is so–I don't even know where it
comes from!
Mila Kunis: A little bit, but not much.
Kristen Bell: Not a ton, but they encourage us to–within the context of the story and the scene, be our characters and this dynamic often in the middle of some funny exchanges.
Mila Kunis: Yes. Jon's not married to his dialogues. They're great about making it be conversational. So, you don't
get a word-for-word. No one's married to the word and so I think maybe that makes it feel a little bit more improvised
because you're allowed to be.
Blogger: Is it almost like meeting a new person when you're learning your character and trying to figure out if you
do ad lib?
Mila Kunis: Not for the sequel. Sequel's really easy.
Kristen Bell: The minute I saw these clothes, I was, like, oh, yes, I remember you. (Bell referring to her "mom sweater" she wears as costume.)
Blogger: Okay. So, the thing with comedy sequels is that you want to do the thing people liked about the first movie, but you don't just want to make the same jokes.
Mila Kunis: Correct.
Blogger: So, how do you do that with this movie?
Kristen Bell: Involve the mothers. (Bell is referring to the "mothers" of each character that will be starring in the film and adding an extra element: Susan Sarandon, Christine Baranski, Cheryl Hines) It creates an entirely different layer with each and every one of our characters. With our relationship with each other–.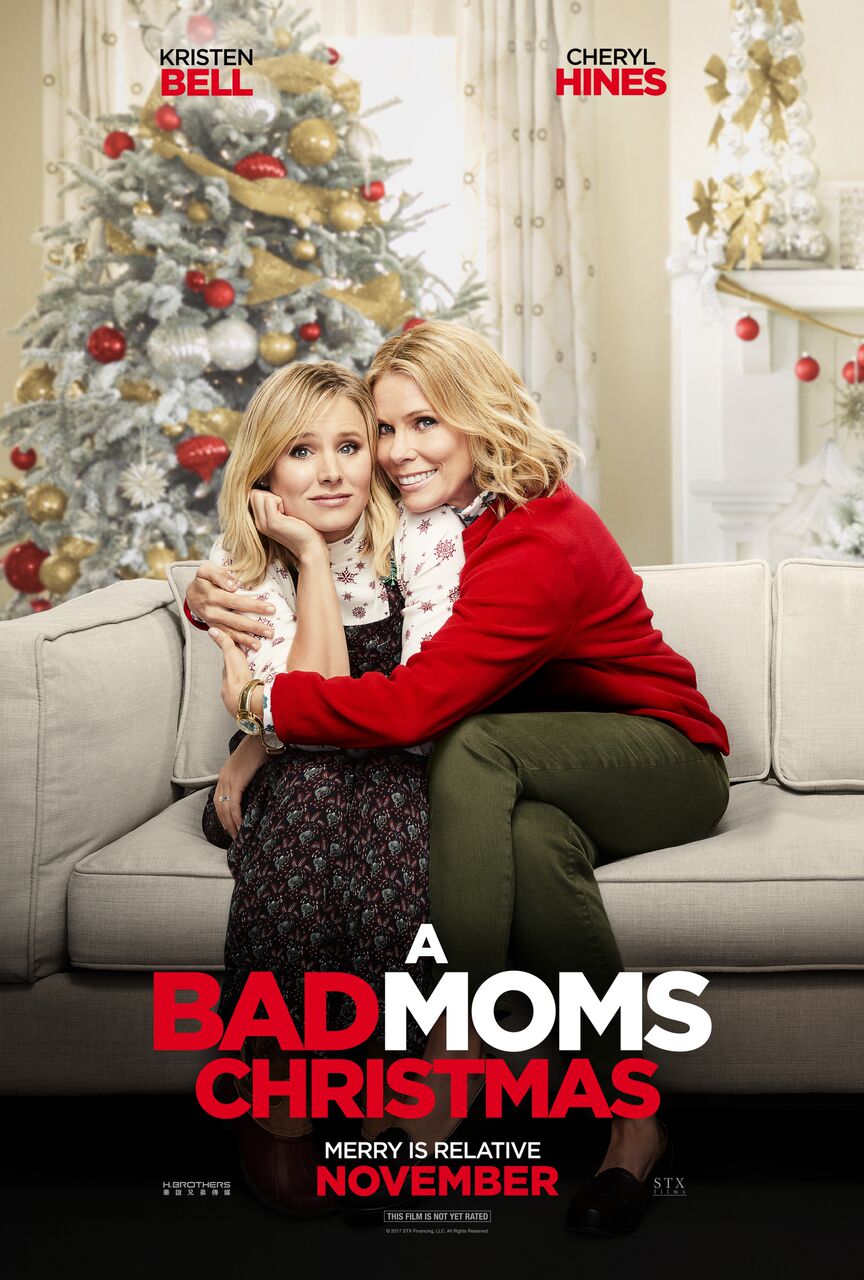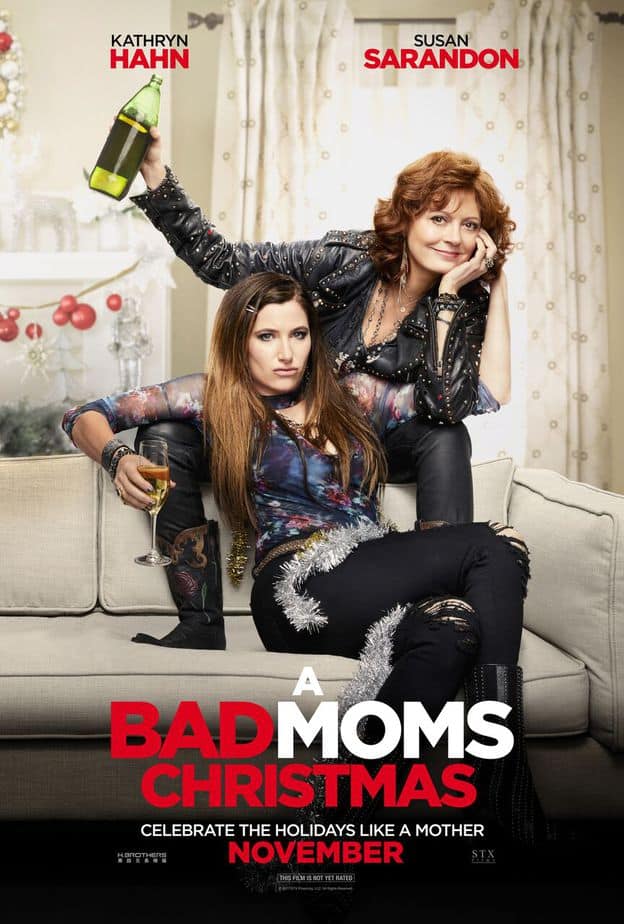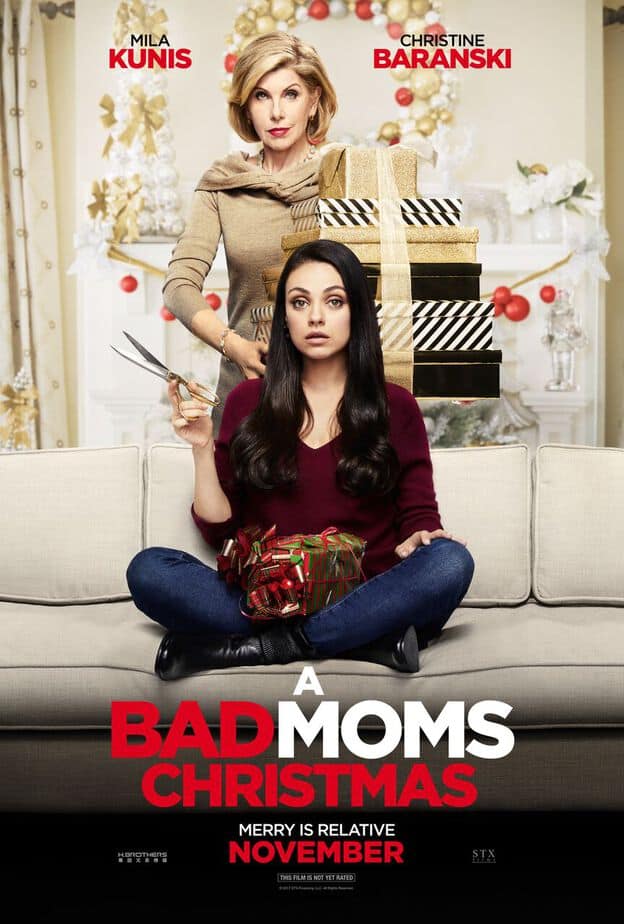 Last but not least, we had the chance to speak to the movie writers and directors Jon Lucas and Scott Moore. Here are a few things they had to say about writing and directing this female driven comedy.
Interview with Writer and Directors Jon Lucas and Scott Moore:
Press: You guys have done a lot of male driven comedies. I'm wondering what's different with a female led cast. Or maybe there's nothing different.
Scott Moore: On the first one, I think we were both surprised how we thought very incorrectly that they'd be more reserved. But, it's, like, they were pushing it. They wanted to do more. They wanted it to be raunchier. Like, they would do anything. And we were even surprised in, like, the test screenings. Like, all the audiences were, like, no, just keep going. Like, don't be shy.
Jon Lucas: Yes, I think often, and particularly our cast, women in these kinds of movies are often the ones who are staying there, being, like, the more, the tsk, tsk, tsk, why do the guys get to have all the fun? And I think there was a sense of, like, oh, now, it's our turn. In fact, the guys in our movie are more often the ones who are, like, are sort of, like, always making the right choices and saying the right things. And the girls get to be the ones who say the horrible things and knock poor mall receptionists over and get to behave like animals, which is, like, I think for an actor, I have to believe, is kind of fun.
Of course we couldn't forget producer Suzanne Todd, who was happy to chat with us about what went into producing this film to make it the comedic gem it is:
Interview with Produce Suzanne Todd:
Press: You've talked about making films that empower women, to just not feel like they need to fit into a mold and young women can watch and emulate. How do you feel this movie does that?
Suzanne Todd: Well, I think that like the first movie, you know, the idea is to tear down some of these, you know, personal and societal and cultural norms of both torturing ourselves about not being good enough and allowing other people to put us in a place of self doubt about how we mother our children. You know, this idea, which I have certainly bought into and I'm assuming most other people have, too, that it's sort of never enough and it's never the right lunch or, in this case, never a good enough Christmas present. It's not helping us and it's not helping our children.
So, I think for people to understand that we all  collectively feel this and that we can push back against it and we really can be happy and be grateful to say today, I'm trying my best, I did the best I could, I'm doing this with great intentions and I can feel good about it. I'm hoping that's very empowering for people.

I had such an amazing time speaking with the talent, producer, and directors of Bad Moms Christmas and I am even more excited now to see it when it comes out on November 1st! Thank you to Big Honcho and STX for providing this experience, and an extra special thanks to the other talented bloggers below who made this such a fun event!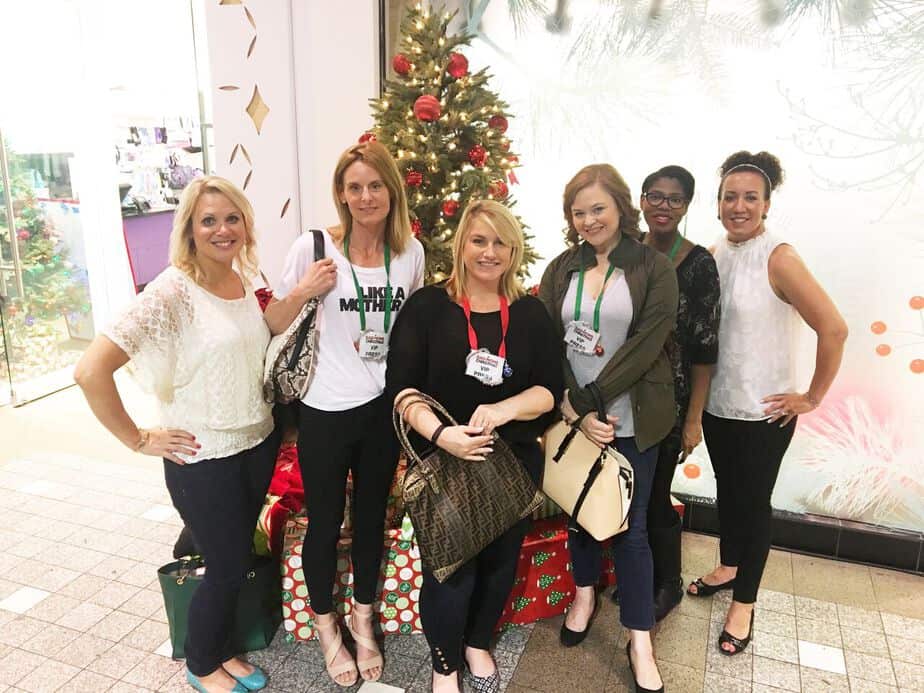 Get Tickets Now
It's never too early to plan your #BadMomsNightOut! Get your tickets for #BadMomsXmas, in theaters November 1: Visit http://BadMomsTickets.com to get yours. You can also watch the Bad Moms Christmas movie trailer here!
You can also have more Bad Moms Christmas fun when you follow the Bad Moms Christmas social media pages below:
Facebook | Twitter | Instagram | #BadMomsXmas
A Bad Moms Christmas arrives in theaters November 1!