If you're planning on having a baby, you're going to find yourself becoming entirely responsible for your little one's health and wellbeing. More steps go into this than you may originally think. This is a living, sentient being who is going to be entirely dependent on you for everything, so you need to cover every base to provide your little one with the best start in life possible. Here are a few different areas that you may want to focus on as you get started out!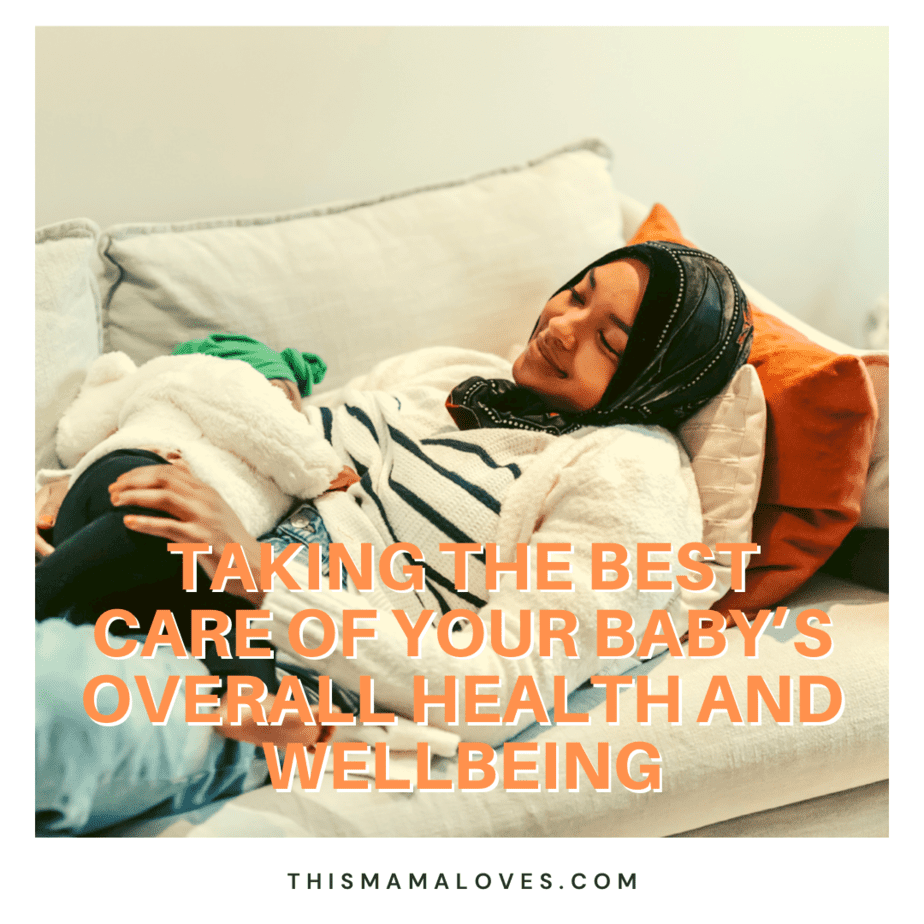 Taking the Best Care of your Baby's Overall Health and Wellbeing
During Pregnancy
Caring for your baby starts from the moment that you find out that you are pregnant. As soon as you become pregnant, your baby becomes dependent on you caring for your body properly, and your baby within your body, to ensure the best environment for growth and development possible. Here are some areas to consider.
Diet
Believe it or not, there are actually a host of foods that it is recommended that pregnant women avoid, so depending on your dietary preferences and habits, there are some foods that you may want to cut out for your nine months of pregnancy to guarantee your baby better health. Of course, it's worth doing your own research and you may want to check in with your doctor and healthcare professional about different foods within your diet, but here are some that you might want to avoid. It is generally recommended that you avoid soft cheeses with white rinds, such as brie and camembert. This is because these cheeses can contain bacteria that causes sickness. Other cheeses that you should avoid for similar reasons include mould-ripened soft goat's cheeses, such as chevre and soft, blue-veined cheeses. These run the risk of infecting you with an illness called listeria. Another food that you should avoid throughout your pregnancy is raw or partially cooked eggs. You may not be aware of this, but eggs run the risk of carrying salmonella, a form of food poisoning, and failing to cook them properly can result in infection. Another food to cut out because of the risk of listeria is pate. Believe it or not, this includes both meat and vegetable pates. Raw meat and fish should also be completely avoided, with specific fish such as swordfish, shark or marlin to be avoided regardless of whether they are cooked or not.
Substances
Of course, many of us are by now well aware that there are certain substances that you should avoid while you are pregnant with your baby, but it's always worth highlighting again. Needless to say, you should avoid any illegal drugs when you are pregnant. They can have a hugely detrimental effect on your little one's development in the womb. Smoking and drinking alcohol also work in the same way. Many pregnant women choose to avoid caffeine for similar reasons.
Attend Midwife Appointments
In the lead up to your birth, you will have a host of appointments available with your midwife. This is the professional who will provide you with care, advice and support to you and your family while you are pregnant, throughout the process of labour and during the period after your baby's birth. Your midwife will become a comforting figure, ensuring that you feel supported throughout this entire process and ensuring that you receive the medical attention you need should you need it. A midwife is someone who is there to answer any queries, no matter how trivial they may be. You are carrying the baby, so you need to trust your instincts. Unfortunately, there can be times during pregnancy when the baby is not progressing as it should, or the birth itself could cause an injury to the child or yourself and may result in some major decisions you had not thought you'd need to make, like life care planning (this life care planning FAQ can provide greater insight). You need to feel like you can ask your midwife anything. If you've never been through pregnancy before or you have any concern, nothing should be too much trouble. So, it's not all too surprising that it's highly recommended that you attend your midwife appointments as and when they are scheduled.
Vaccinations
Babies need vaccinations to protect them against preventable diseases that could potentially make them extremely sick or prove fatal. If your child is able to be vaccinated, it's important that you vaccinate them to provide herd immunity for the children who are unable to be vaccinated for medical reasons too. Of course, there are many vaccines that your little one will need in the course of growing up, but here are the recommended vaccines for them to have before the age of 1.
By 8 weeks old
6 in one vaccine (this will protect your child against diphtheria, hepatitis B, Hib, polio, tetanus and whooping cough)

Rotavirus vaccine

MenB
By 12 weeks old
By 16 weeks old
6 in one vaccine (third dose)

MenB (second dose)
By 1 year old
Hib/MenC

PCV vaccine (second dose)

MenB (third dose)
Crib Safety
Bringing a child home for the first time can be an odd experience. You are welcoming them into a space that previously had no children in it and you're going to have to get used to making sure that your home is a safe space for them to spend time in. This means adapting all sorts of areas of your home and ensuring that you are aware of potential risks wherever they may be hiding. One area to be aware of is crib safety. No matter what type of crib that you choose for your child, whether you are buying a mini crib or a full size crib, it's important that it is set up and maintaining in an ideal way. Make sure that any crib you buy meets crib safety standards. In 2011, the CPSC made crib safety a top priority and prided themselves on setting out strict standards for both manufacturers and retailers of crubs. These requirements include stronger mattress supports and crib slats, ensuring that crib hardware is durable and making rigorous safety testing standard. The manufacture and sale of dangerous drop-side cribs has also been outlawed. Crib safety details should be outlined and the manufacturer should be able to confirm this. When setting up your crib, make sure that every element is secure and that no nuts or bolts are loose. Avoid buying second hand cribs if possible, as brand new cribs offer peace of mind that there is no damage and there are no existing issues that you are unaware of.
Choose the Right Car Seat
If you drive, you are going to have to invest in a car seat for your baby. There are strict laws in place about transporting babies in a vehicle and you need to make sure that you have a car seat that meets these strict rules and requirements. First and foremost, make sure that you always buy your car seat brand new. Sure, it can be tempting to pick one up online on an auction site like eBay, or at a car boot sale. But using a used car seat means you're using a car seat with an unknown history. All car seats must be disposed of and replaced if they have been in any form of accident, and by using a used car seat, you cannot guarantee that your seat hasn't been in any form of accident before. It may also have other forms of damage that you're not aware of. This can all compromise your baby's safety. Next, you need to maker sure that your car seat is the right size for your baby. Visit a car seat retailer to learn more about this. There will be specific size seats for babies and children of different ages, so you may find that you need to replace your original car seat with a different type as your child grows over time. You also need to make sure that you are clear on rules for using the car seat in your vehicle. You should know how to install it properly and you should also ensure that passenger seat airbags are fully disabled if your baby is sitting in a car seat in the front of your vehicle. Most parents choose to put their child's car seat in the back of their vehicle, just in case. If you are ever in doubt, you can generally ask retailers to fit the seat for you, showing you how it works and ensuring that it is in place properly.
Take On a Baby First Aid Class
There are certain classes you can take to learn baby first aid. Knowing how to help a baby in a variety of situations is extremely useful, especially seeing as different techniques may need to be used in emergency situations to what you would automatically use for older children or adults. There are plenty of official courses that you can take, so have a look at what is available in your local area and sign up. This can endow you with some valuable life skills!
Of course, the topic of child safety is one that can span pages and pages. But hopefully, some of the information outlined above should help you to do what you can to make sure your little one is as safe as possible as they make their way into this world. Keep them in mind and implement them into your own lifestyle as a parent to be or as a new parent!