This is a sponsored giveaway  post about Fisher Price gift ideas for the holidays.  Opinions are my own. One of the best gifts my son has ever gotten, and still plays with regularly 3 1/2 years later is the Imaginext Batcave from Fisher Price.  Of course, there have been revisions to the toy, but I've seen newer versions at friends' houses and they are played with just as much.  It's got everything- imaginative play, superheroes, villains, moving parts, and more.  You can enjoy hours of play without adding any accessory pieces to this, but there are many options available for purchase to complement the Batcave itself- which means more friends can join in the fun.  I've often joked it's kind of like the Batman dollhouse.  Just a lot of cool features.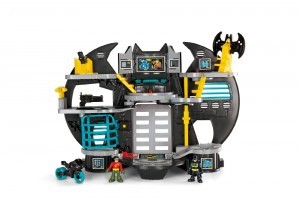 The Little People Happy Sounds Home is a darling first dollhouse for your little one.  It's got the beloved Little People who reside in the house…one of MY favorite childhood toy lines…I still miss my farm and barn!!  The house is perfect for little ones with chubby little figures and accessory pieces that they can grab and maneuver successfully.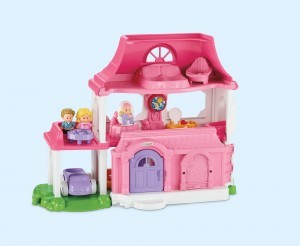 For the littlest of little ones, the Discover and Grow Kick & Play Gym is sure to give them lots of fun- interactive pieces, bright, vibrant colors to stimulate, and Fisher Price quality we've all loved for so long.  The play mat we had when my oldest was born was a big hit when my babies were little- I loved laying down next to them and watching their delight as they batted things and got them to make a sound.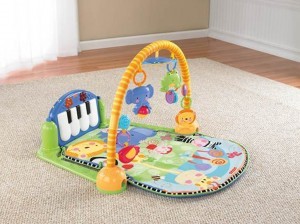 These are just a few of the items Walmart has priced so that we can all
Share the Joy
this holiday season- they want us to Share the Joy & Save!!  In celebration of this, we have prizes to give away for SIX of my readers.
There will be SIX winners for this giveaway: 
Little People Home (2)
Discover & Grow Kick & Play Piano Gym (2)
Imaginext Batcave (1)
$50 Walmart Card (1)
0