It's 11 p.m. and we're home snuggled in bed, 25 minutes from the nearest store that is open.  I hear the whimpering from the kids' rooms and I know one of them isn't feeling well.  I can't count the number of times I've put everyone down for bed, seemingly happy and healthy, only to have someone wake up in the middle of the night with a high fever and feeling miserable.  You'd think I'd know enough by now to have something on had to treat every symptom they might come down with.  What's my solution for this?  Mom's Sickness Fighting Basket.  To have a basket on hand filled with all the stand-bys for fighting the sickness monster, no matter what symptoms he brings.
Mom's Sickness Fighting Basket
With all 3 kids in school and after school activities for the first time I know we'll be facing our fair share of sickness this winter.  In fact 2 of the 3 were battling a nasty cough and snotty nose already, only 3 weeks in the school year.  To help fight the "ew" this time of year the pediatric brands of Pfizer Consumer Healthcare has three options: Children's Advil®, Children's Robitussin®, and Children's Dimetapp®.  Whether it's a fever, cough, or cold there's something for me to keep in my sickness fighting basket. Tissues and some kind of lip balm for chapped lips are a must too.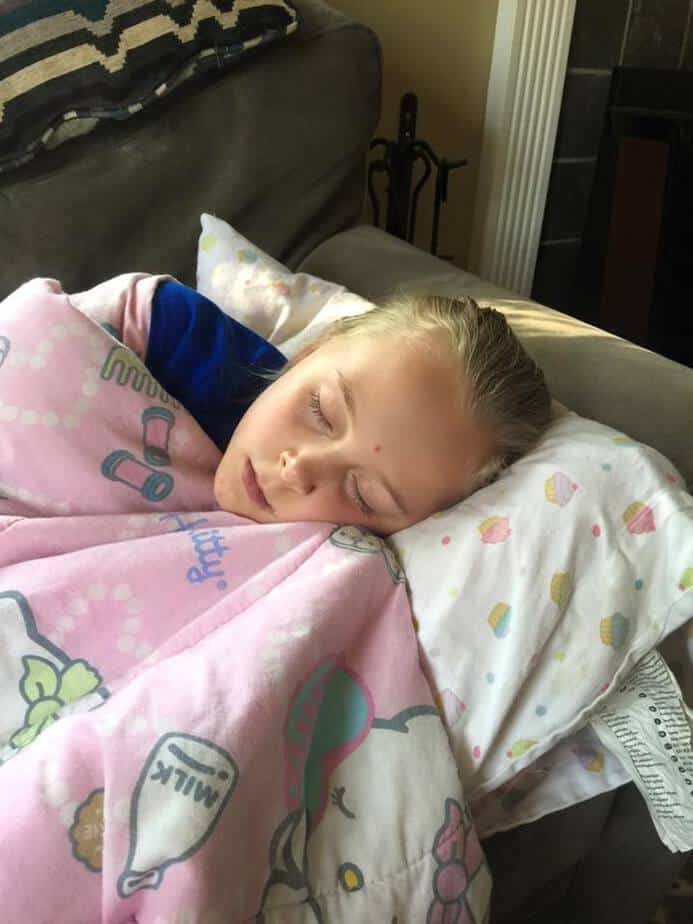 Whether it's the school lunch room, hallways, or classroom your child is going to come into contact with germs this time of year.  Most schools see the biggest spike of illness in the winter.  Young children forgetting to wash their hands, or not washing them well enough, along with nose picking (EW) and not covering mouths when sneezing and coughing means germs are spreading like crazy.  No matter how much we talk to our kids, how much we try to prevent sickness, they're going to pick something up.  Kids get sick.  They just do.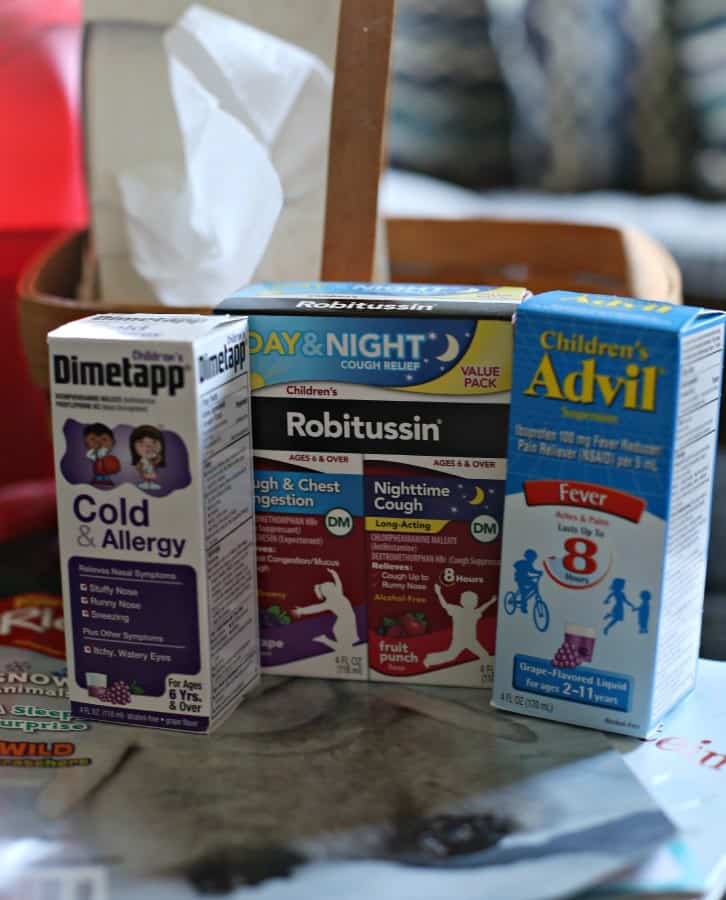 I've also added some other products to my sickness fighting basket.  In addition to Children's (and Infant) Advil which helps reduce fever fast, I keep Children's Robitussin on hand for relieving the coughing that comes with sickness.  The Robitussin DM Day/Night pack has been formulated for kids. It's non-drowsy daytime formula helps break up chest congestion and the long-acting nighttime formula relieves coughs and runny noses to let kids rest when they need it most.  Also in my basket is Children's Dimetapp® for all the basic cold and cough symptoms.  Dimetapp® Cold & Allergy fights congestion and helps to relieve stuffy and runny noses.  It also provides relief for itchy and watery eyes.  All these products come in flavors that my kids don't mind which makes getting them to take the medicine they need so much easier.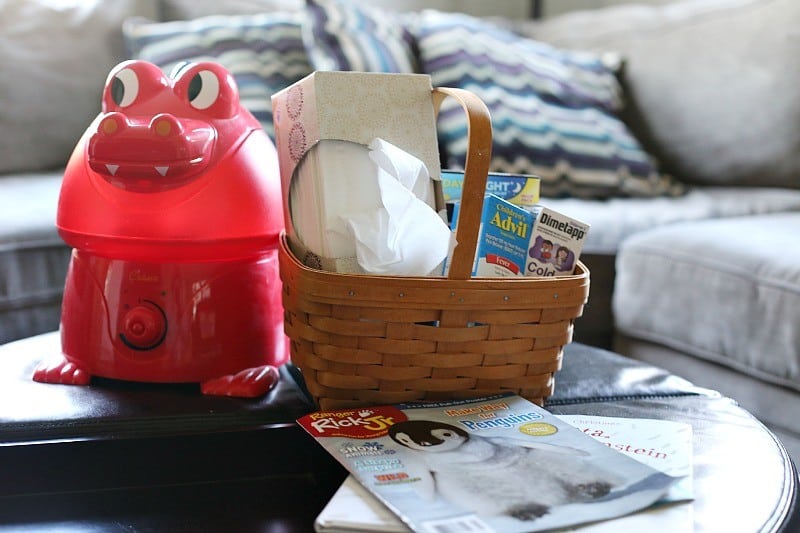 With my Mom's Sickness Fighting Basket on hand I know I won't have to worry quite so much about that middle of the night whimper.  I know I will at least have something on hand to ease their symptoms until morning which gives me peace of mind this time of year. The humidifier and tissues are also a must, and having some fun things to read and look at while resting are always a good idea!
What will you put in your basket?
One reader will win Children's Advil, Dimetapp Cold & Allergy for Kids and Robitussin Day & Night combo pack plus a $25 Visa Gift Card!
Thanks to Pfizer Consumer Healthcare for sponsoring today's post and inspiring our sickness basket!