Simple Homemade Thank You Gift Idea in honor of Do Something Nice Day
Something we try hard to impress upon our children is the importance of being kind. Not because we have to, but because it's nice to say "thank you," "way to go!" or just  acknowledge someone special in your life. It's also a great reminder for US to take the time to acknowledge others just because.
October 5th is "Do Something Nice Day," so let's all take some time to give a few gifts as  acts of kindness or even just for absolutely no reason in honor of it. Let's use "Do Something Nice Day" to spread some sunshine and put a smile on someone special's face!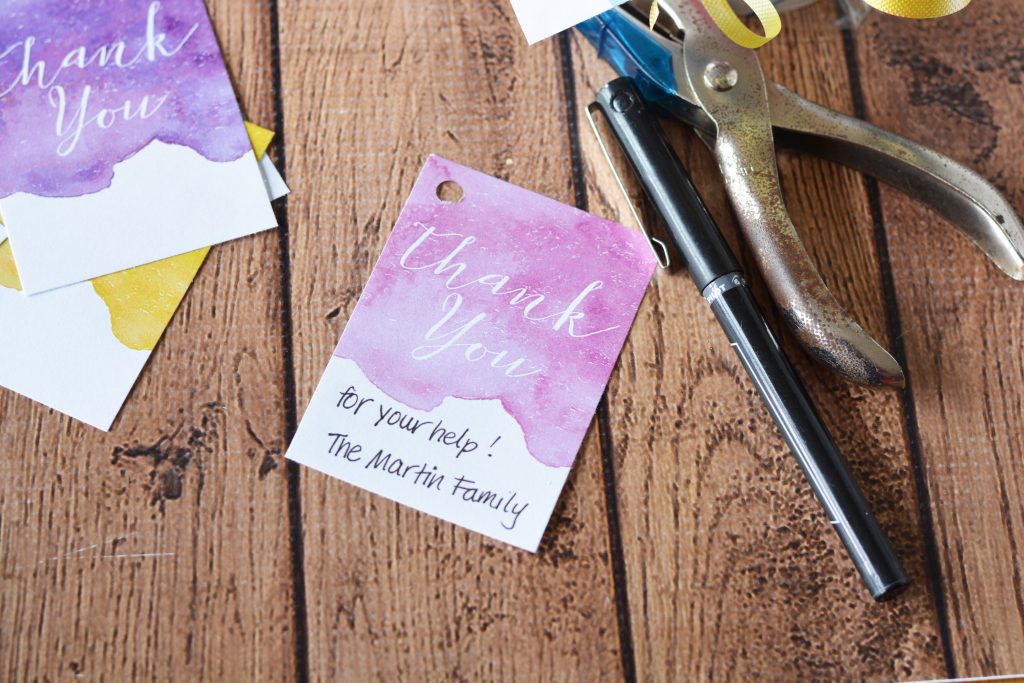 Gift giving is not just for holidays, but also for the little, every day things.  Maybe it's a gift for the bus drivers, or the mailman, the crossing guard. Maybe it's just a quick "thanks for being you" to brighten someone's cloudy day. This simple homemade gift idea takes a few minutes to assemble and comes together this quickly thanks to the bakery section at your local grocery store.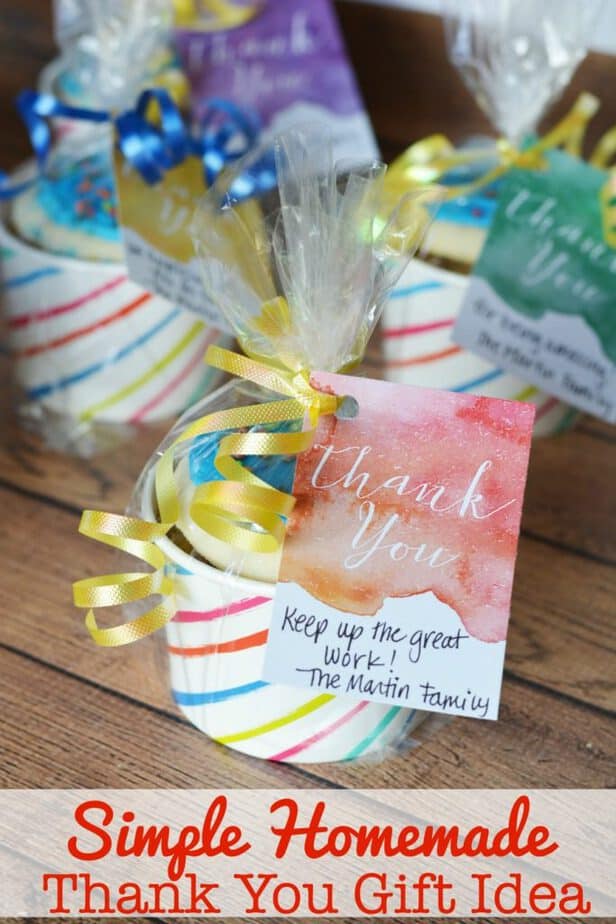 The bakery section in the local grocery store is a perfect place to find a wide variety of freshly made treats that can be customized and gifted, anytime.  Grab a few more easy-to-find materials and you have a fun, personalized DIY gift that won't break the bank!No fuss with a personal touch!
This simple homemade gift idea post is brought to you in partnership with Give Bakery Because.  Be sure to get creative and share your favorite DIY bakery gifting projects! #GiveBakery
Want more ideas for some simple homemade gift ideas? Head over to the Give Bakery Because Pinterest and Instagram!
Simple DIY Thank You Gift Idea
Materials
Cookies – use whichever variety you prefer that's available in your grocery store's bakery department.
Large Decorative Paper Cups (check the baking aisle of your local grocery or use what you have on hand already- we had some leftover from a party that were perfect to use!)
Plastic Goodie Bags (4×9)
Curling Ribbon
Paper Trimmer
Paper Punch
Directions: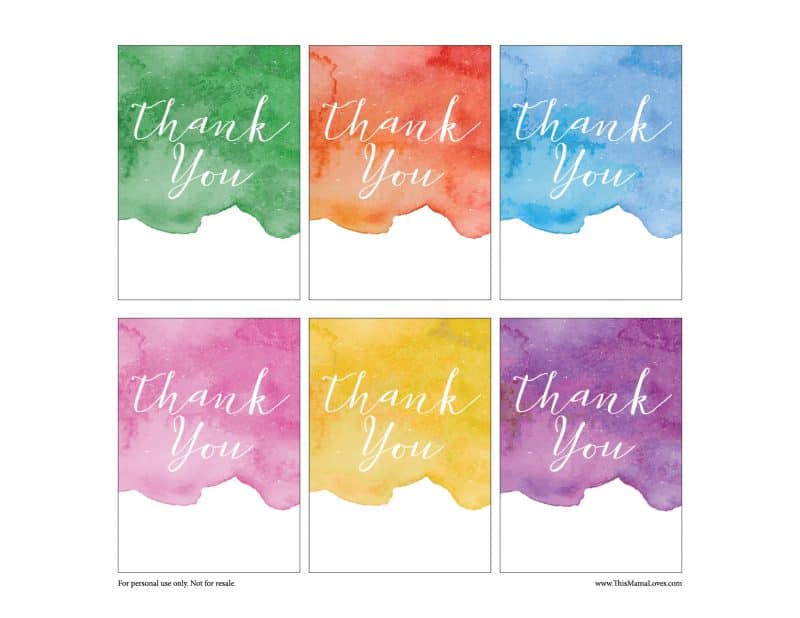 Step 1
Head to your local grocery store's bakery department to pick out a sweet treat.  I used a few different flavors of cookies for this project, but you could even create this project using cupcakes, donuts or brownies – also available in your grocer's bakery department.
TIP:  When purchasing bakery cookies, be mindful of the size of your cup and the size of your cookies. Sometimes the goodies are quite large and will not fit in the cup.
Step 2
Use the paper trimmer to cut out the gift tags. (Download them by clicking the image above or grabbing here). Punch a hole in each tag with a paper punch. Write your own personalized message on the tag if desired.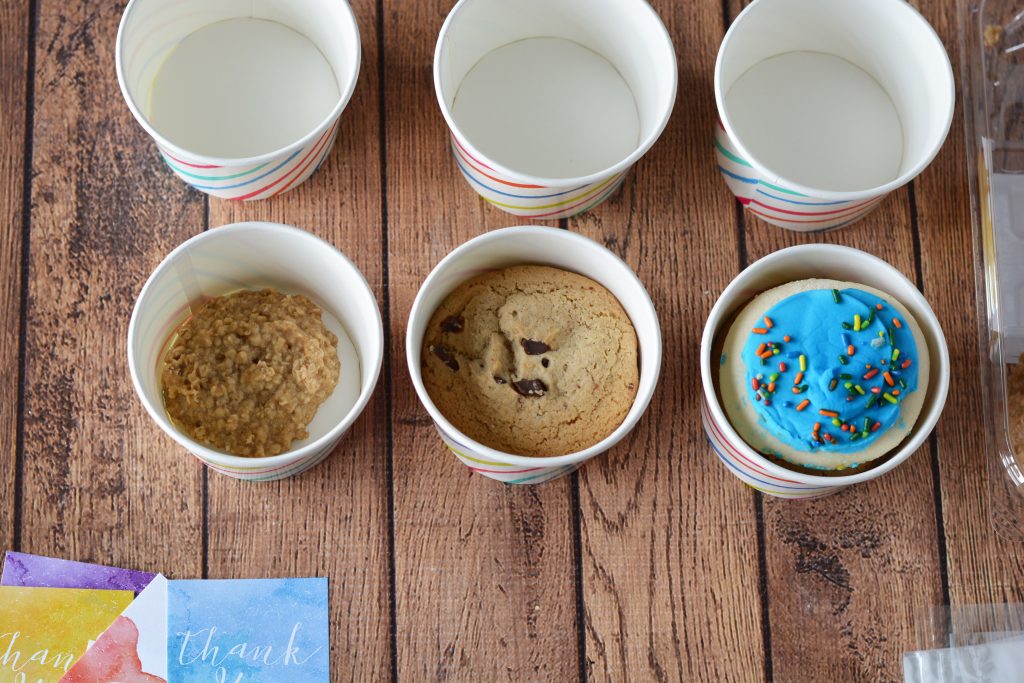 Step 3
I placed 1 peanut butter cookie on the bottom followed by 2 chocolate chip cookies and one frosted sugar cookie on the top.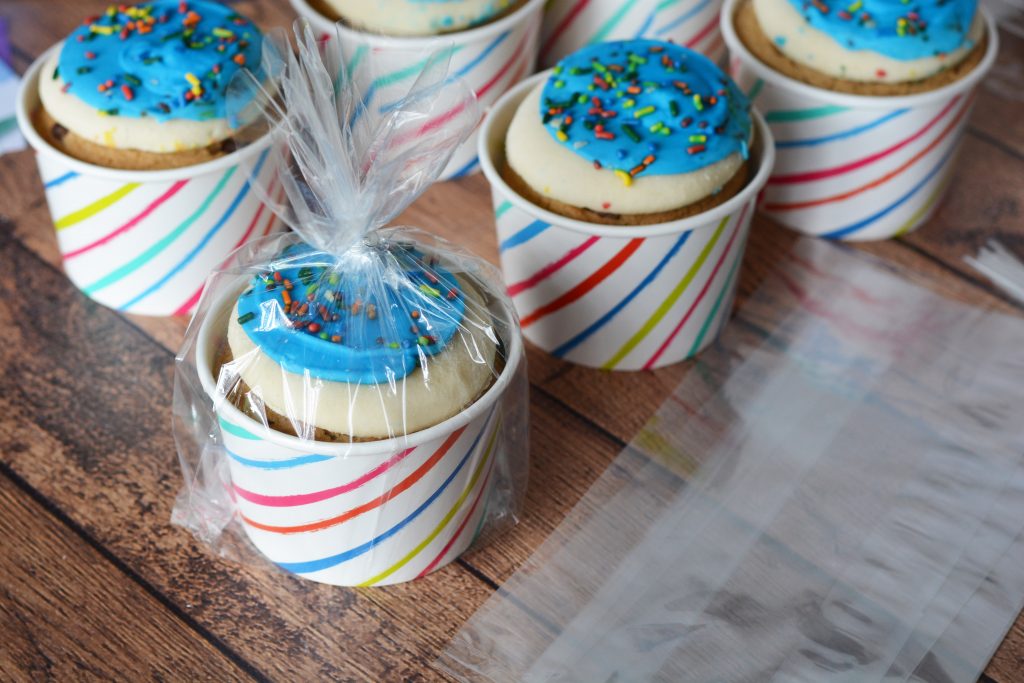 Step 4
Place cookie cup into the plastic bag. Seal shut with the twisty ties provided.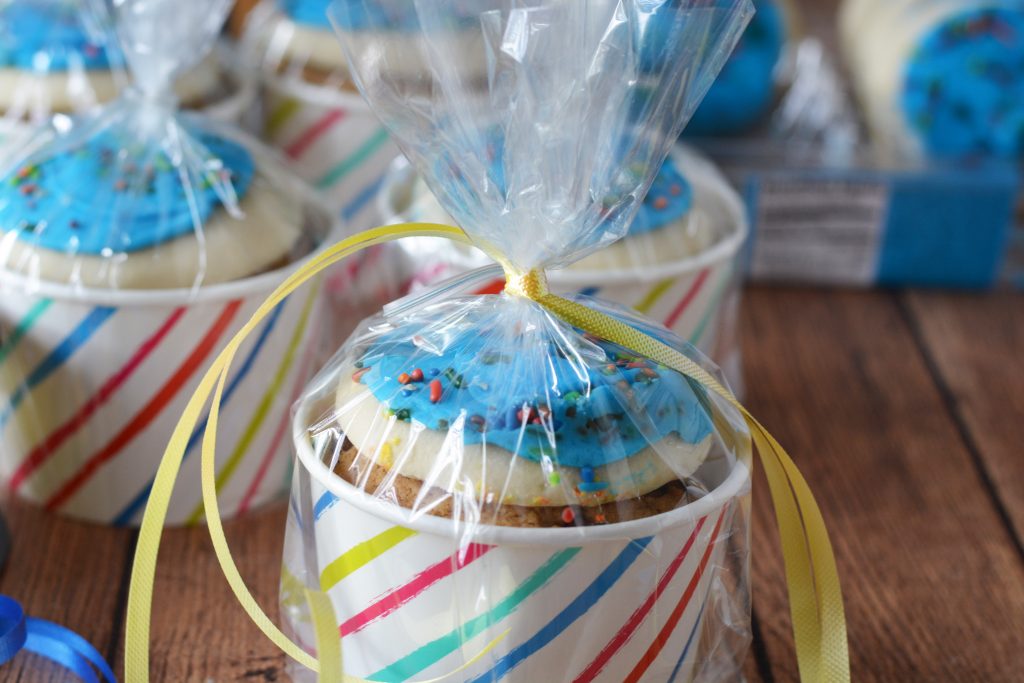 Step 5
Cut two pieces of curling ribbon per cup. Tie two pieces of ribbon around the cup and knot. Thread the tag through one piece of ribbon and tie it onto the cup.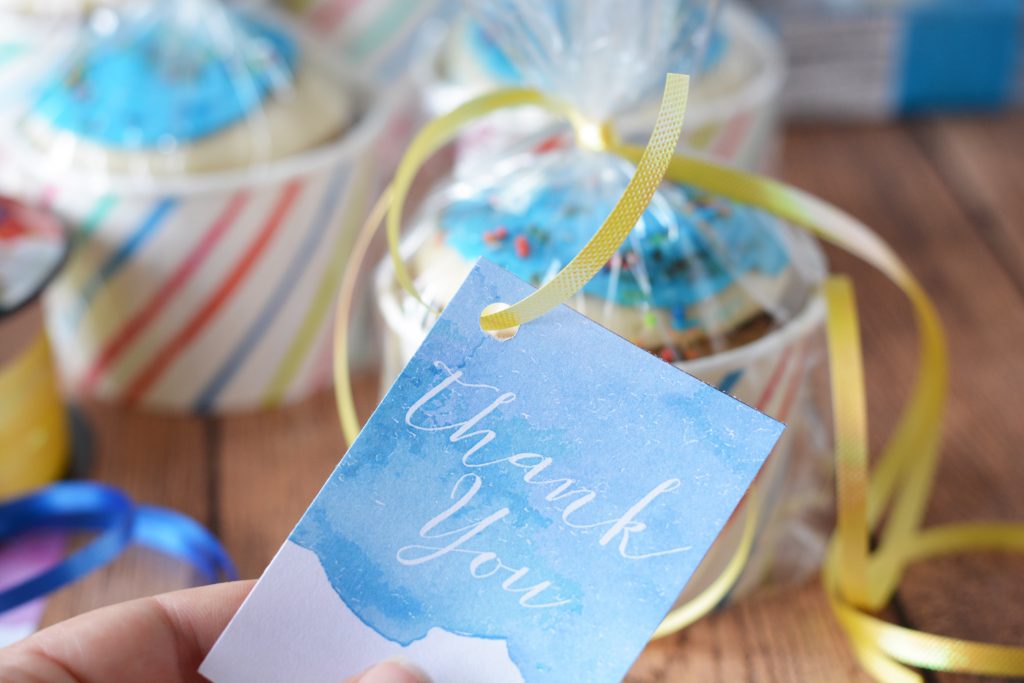 Step 6
Deliver to your favorite people!
How will you celebrate Do Something Nice Day?  Two readers will each receive a $25 Visa gift card to #GiveBakery and celebrate Do Something Nice Day! To enter, follow the instructions on the widget below.