I love fresh roasted nuts but my favorites are definitely these Slow Cooker Cinnamon Sugar Pecans.  Simple to toss the ingredients together in the slow cooker and forget about for a couple of hours then come back and find some of the best snacks ever made.  These are absolutely perfect for gift giving this holiday season or Valentine's Day- or just because!  Grab your favorite nuts on sale and create a large batch to share with all of your friends and family.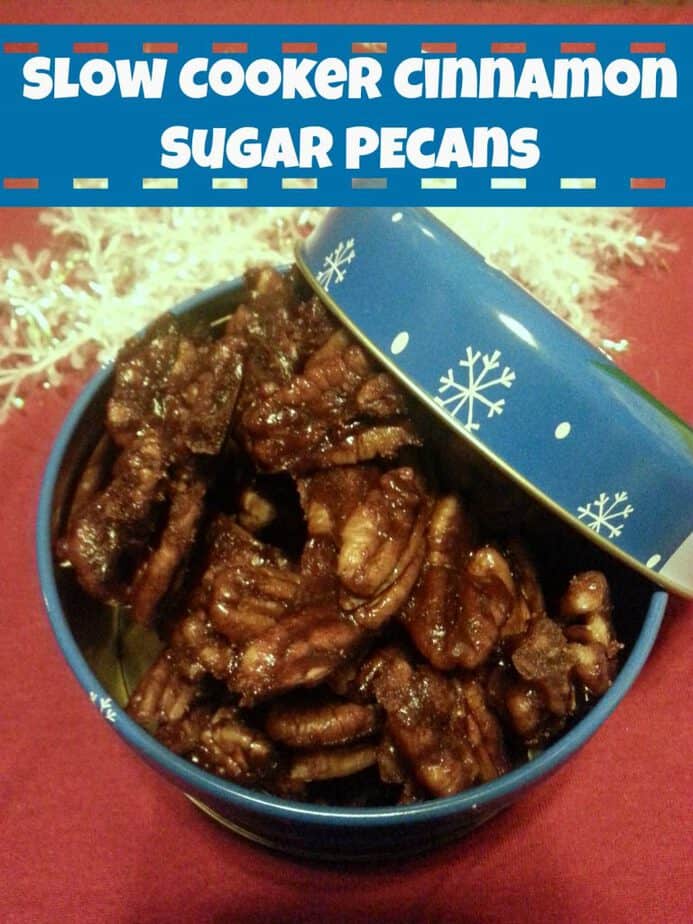 SLOW COOKER CINNAMON SUGAR PECANS
1 Pound Pecan Halves
¼ Cup Packed Light Brown Sugar
½ Stick Butter (cut into small pieces)
1 Teaspoon Cinnamon
½ Teaspoon Ginger
½ Teaspoon Nutmeg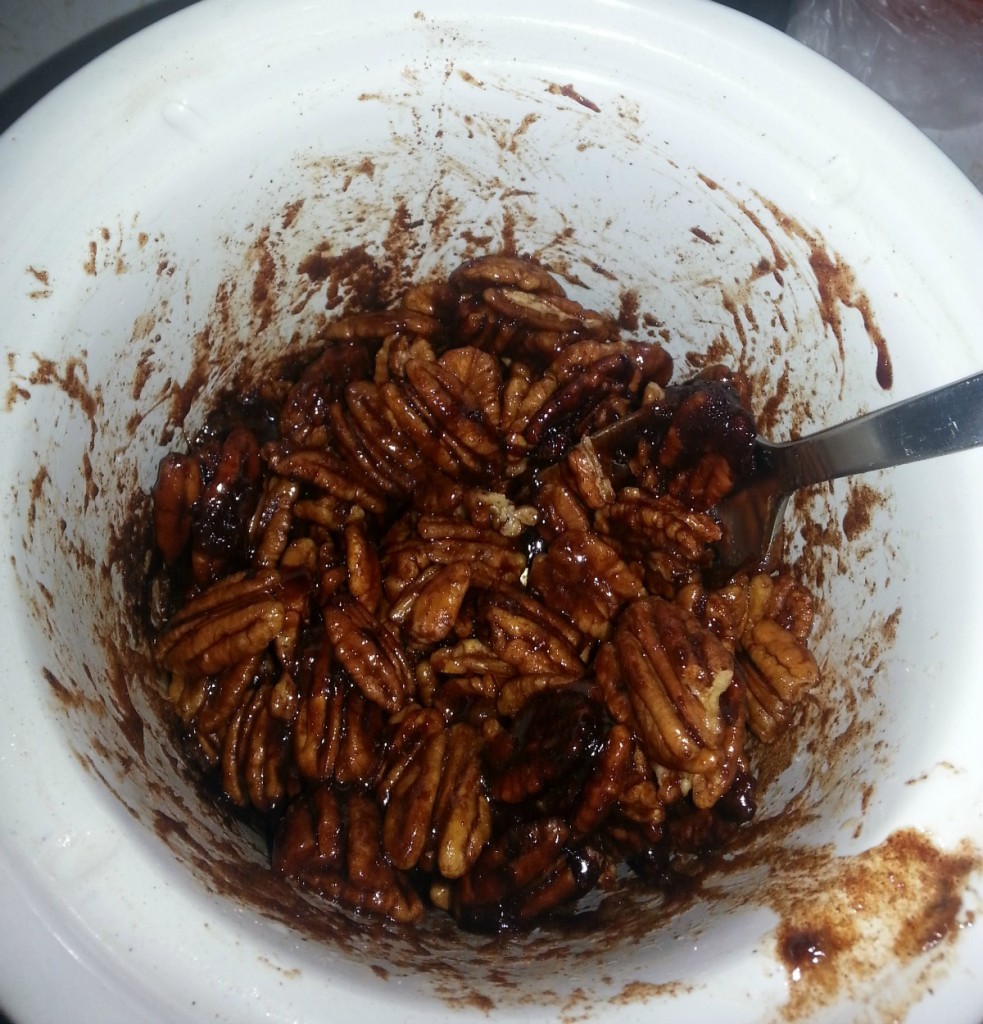 In a small bowl mix together brown sugar, cinnamon, ginger and nutmeg until well blended.
Pour pecans into slow cooker, add in dry ingredients and butter and stir until well mixed.
Cook on medium heat setting for 1 hour. (Low setting for 2 hours)
Remove from slow cooker and spread on wax paper or aluminum foil to cool and set.
They will harden some as the butter and sugar combination has created a caramel.
Break apart and store in an airtight container until snack time or time to share with friends.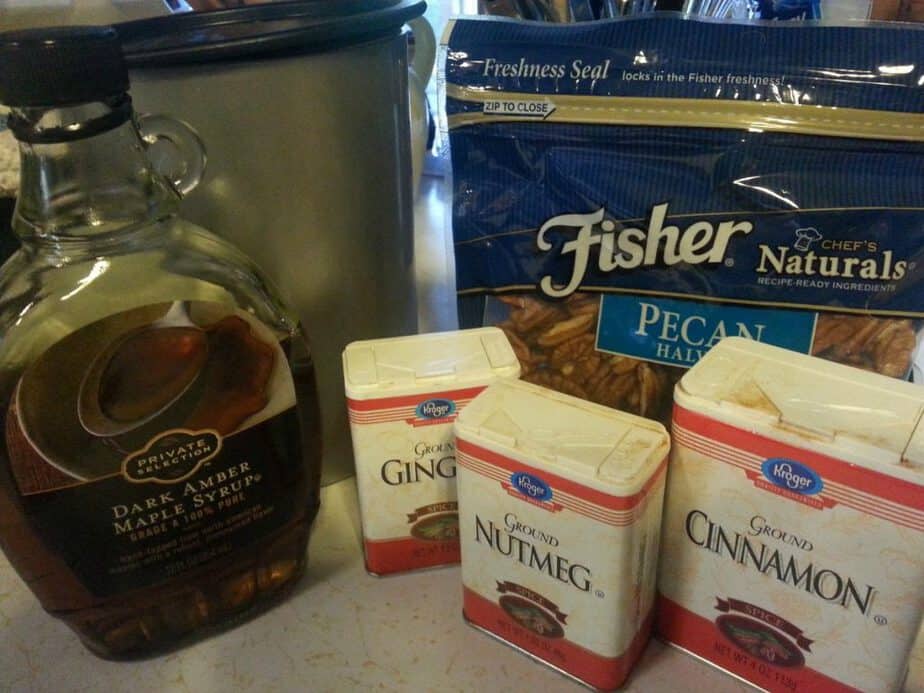 Although pecans are what we have listed here you can easily do the exact same thing with walnuts, almonds, cashews or even peanuts.  Create a blend of your favorite nuts for a special cinnamon sugar mixed nut blend.  Bag the nuts in cute cellophane bags, in small gift tins or even decorative jars and tie with a ribbon to give to your coworkers, kid's teachers, babysitters or even just give as a gift to your neighbors.
Slow Cooker Cinnamon Sugar Pecans Recipe
Author:
Prep time:
Cook time:
Total time:
Slow cooker candied nuts recipe
Ingredients
1 Pound Pecan Halves
¼ Cup Packed Light Brown Sugar
½ Stick Butter (cut into small pieces)
1 Teaspoon Cinnamon
½ Teaspoon Ginger
½ Teaspoon Nutmeg
Instructions
• In a small bowl mix together brown sugar, cinnamon, ginger and nutmeg until well blended.
• Pour pecans into slow cooker, add in dry ingredients and butter and stir until well mixed.
• Cook on medium heat setting for 1 hour. (Low setting for 2 hours)
• Remove from slow cooker and spread on wax paper or aluminum foil to cool and set.
• They will harden some as the butter and sugar combination has created a caramel.
• Break apart and store in an airtight container until snack time or time to share with friends.
Although pecans are what we have listed here you can easily do the exact same thing with walnuts, almonds, cashews or even peanuts. Create a blend of your favorite nuts for a special cinnamon sugar mixed nut blend