I consider myself a fairly cautious driver. About as much as possible with a little one in the back that constantly wants my attention. The older two usually don't really want to do anything but hear "awesome" stuff on the radio. By the time we reach our destination, I've usually explained at least 11 times that mommy can't "look at this", because I have to focus my attention on the road. That's if we're traveling somewhere close by… Regardless, it's usually the high pitch squeals that catch me off guard every time. The reason is usually that we've passed a favorite ice cream shop, or that there's something "really cool" on the side of the road. It's never the life changing tragedy it sounds like when she does it. It's often just a favorite bird sighting. I'm always looking for solutions for distracted driving so I can keep my bird watcher and my two radio lovers safe!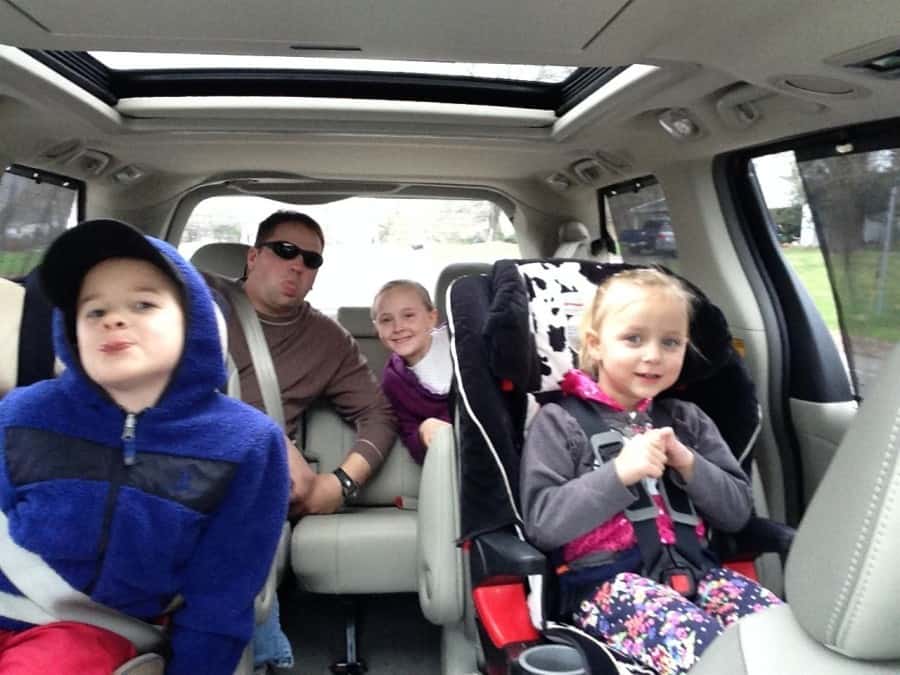 Let's face it, driving while mom isn't easy. (Also, sometimes, wife, as seen above) That's why I'm so excited to share the new systems by Safe Drive, which focus on Keeping Kids Safe. Safe Drive offers a variety of features each uniquely created to keep your family safe while you drive. The newest feature to this line up is the RD 140 RDR . Depending on the system, this features allows you to avoid head on collisions by constantly monitoring your distance to vehicles ahead of you. This is important since it only takes a moment for an accident to happen!
The real-time analysis feature warns of any potential dangers ahead of you, helping you to prevent accidents and fatal injuries to yourself and others. Both of the systems have a neat radar system that track moving items of any size. This can be anything from another vehicle, to a child riding their bicycle. Upon tracking the object, the systems provide you with 20 seconds advanced notice, allowing you time to safely react.
Seeing these systems allowed me to realize how much more I could be doing to keep my family safe. It's those few seconds that can be used to safe a life. It's even scarier to know that moms are 3x more likely to wreck with babies in the car. We invest in safe vehicles and car seats. Now it's time to take keep our children a step farther with Safe Drive.
How do you avoid distractions when driving with children? Or should I say, how do you deal with distractions that come with driving with children?
For more information on Safe Drive Systems, please call (800) 735-6055 or fill out the form here.
This is a sponsored conversation written by me on behalf of SafeDrive Systems. The opinions and text are all mine.

Enter to win a RD 140 RDR Safe Drive System!
a Rafflecopter giveaway