Heartburn doesn't really care if you have had a "Girl's Night Out" planned for weeks, a date night with the hubby, or a family vacation- trust me on this one, I know it from repeated past experiences. Heartburn can strike any of us, and frequently, what we eat is the culprit.  Sometimes, you really just want a little spice in your foods, especially when indulging in a local foodie hotspot… but if I'm eating heat, I want to be packing relief. Relief like PEPCID COMPLETE™ -because it does it's job pretty fast to combat heartburn. I have received information, product and materials from McNeil Consumer Pharmaceuticals Co., the makers of PEPCID®. The opinions stated are my own. This is a sponsored post.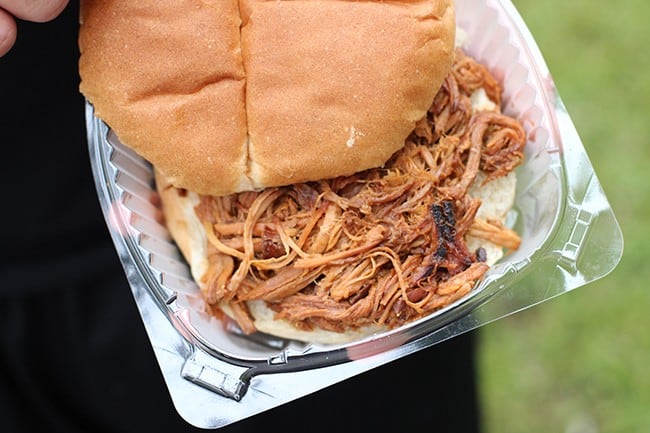 While vacationing at the beach we enjoy lots of spicy, greasy, heavy foods- from gourmet hot dogs  to boneless buffalo wings. We also like to eat every meal out because, well,  I am on vacation and I don't want to cook, do dishes (or worry about  heartburn).  We enjoyed a lighter breakfast with several cups of coffee, I devoured  a Jalapeno Crunch Steakburger for lunch,  and indulged in a barbeque chicken sandwich for dinner…just on day one.   All in all it was a foodies dream come true- tasty foods in a tropical setting, but…..True to form my heartburn showed up, right a long with a hefty bill. The bill I couldn't do anything about but pay the darn thing but I gave my PEPCID COMPLETE™ a workout and thankfully it came through taming the burn and stopping stomach acid before it ruined our family vacation and my gastronomic indulgence.
The burger is a Jalapeno Crunch Steakburger from Steak & Shake- something my husband has wanted to try for a VERY long time, but he and I both were afraid to because of the after effects.  Just look at the amazing yummies!! Crunchy and spicy and oh my gosh. We couldn't get enough.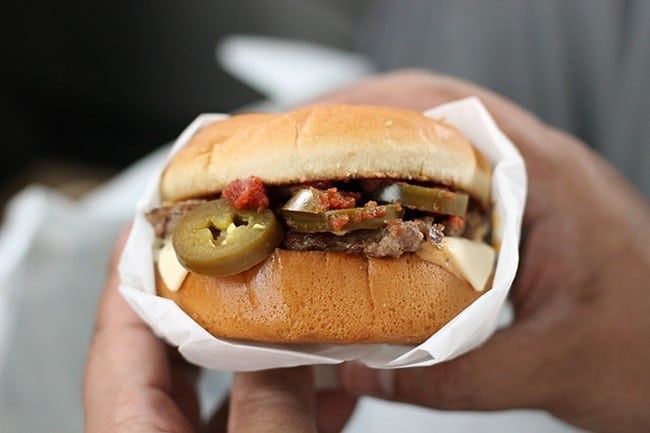 Seasoned on our fiery hot grill and topped with Pepperjack cheese, fresh salsa, sliced jalapeños, crispy fried onions and chipotle mayo. Choose the Double Steakburger™ or Grilled Chicken sandwich!
A few days later, I was more in a mood for a hot dog.  Not just a hot dog, but a hot dog.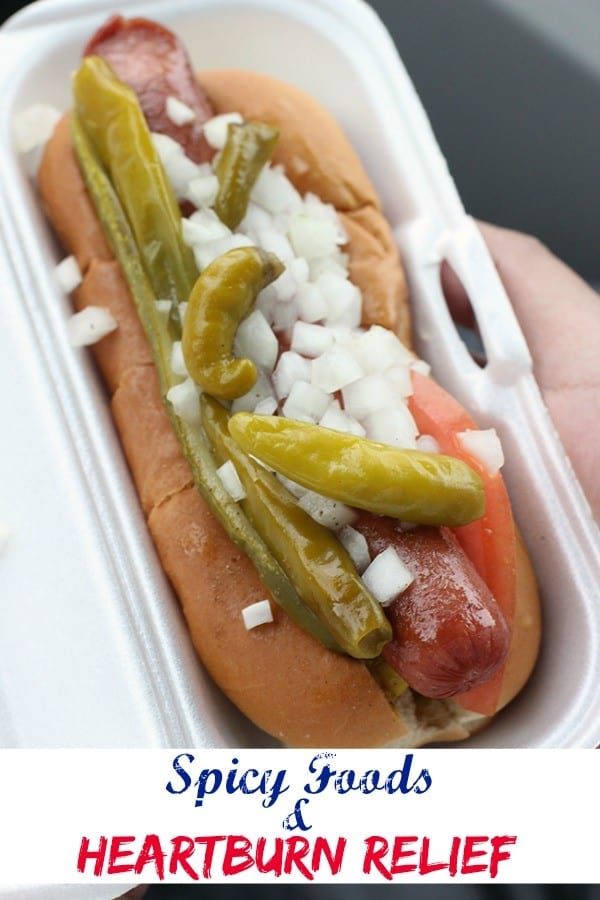 Chicago Dog Freddy's Style from Freddy's Frozen Custard & Steakburgers
Topped with mustard, relish, onion, sport peppers, celery salt, tomato & pickle.
Yea, a hot dog. Covered in all kinds of goodies. Like heartburn waiting to happen, friends.  That's how we've always viewed things like this. Esophagus on fire. And yet, still we look at things like this and our mouths water.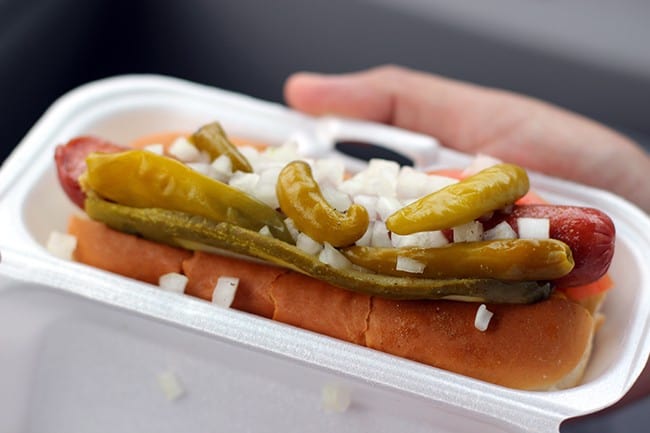 Want to know more about heartburn and heartburn triggers? Visit Pepcid.com to find out.  Whether you are eating at a greasy spoon diner or having a 5 course meal at a trendy restaurant. heartburn can strike, so be prepared. The PEPCID® brand is continuing its mission to enable foodies in their pursuit of great tastes with PEPCID® Tastemakers Restaurant Week. The PEPCID® brand is partnering with Eater.com, the go-to source for in-the-know food and dining news and events, to curate exclusive content for foodies everywhere, including restaurant recommendations, Ted Allen's tips for exploring local restaurant's unique flavors and access to exclusive recipes.
While the looming possibility of heartburn may not stop culinary exploration, it can be an uncomfortable distraction to an otherwise wonderful experience.  PEPCID® products work fast and last all day or all night.* PEPCID® COMPLETE® is an antacid and a acid reducer, so it starts working quickly.  That's what I want when I'm living on the edge and eating spicy foods, something fast that's effective for me. The alternative makes me want to cry in a corner with a big jug of milk…
There's nothing like a tasty meal to kick-off Fourth of July weekend, especially with PEPCID® products by your side to…

Posted by Pepcid on Monday, 29 June 2015