Father's Day is a week away. (Which also means my favorite weekend of the year happened a month ago already- where did those 4 weeks go!?) It's time to focus on how to spoil a Man on Father's Day.  Most of the dads in this world, and all of those who do the dad job without being a dad- they work hard and do the dad thing all year round without complaint, without praise, or accolades. They do it and from those I've met in my travels, don't want praise and attention lavished on them for all of the awesome things they do all the time. Father's Day is the one day where we can get them to let us say "Hey! We love and appreciate all of the things you do ALL THE TIME!"
So we have one shot at this, most of us, and I like to try to spoil my husband rotten on this one day he lets me.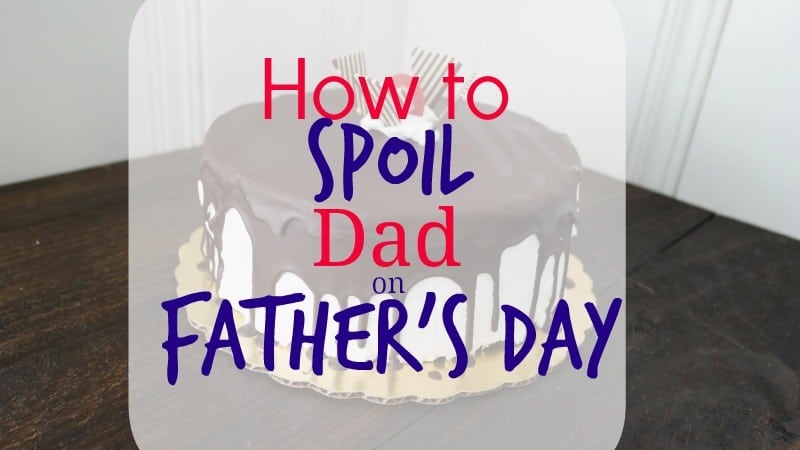 Because maybe another tie isn't what he wants.
Maybe it is.
Maybe he doesn't want Aunt Em's world-famous fruit cake for breakfast this year.
Maybe he wants to spend the day flying kites.
Maybe he really does want to spend the day walking around the mall and shopping.
Ask him
Ask him ahead of time what his ideal Father's Day would be. I'm totally serious.  I used to think my hubby would want to go out to eat for Father's Day.  Turned out, his ideal day was just being home, all of us together. Maybe he wants to be surprised, or go to his favorite fishing spot. Maybe he wants to see a movie, or go golfing with his buddies.
I learned from having older brothers and from my husband that sometimes they want to be surprised.  But they'll usually come out and tell us.  Or maybe they have an idea of what they'd like – that's why I say ask them.  I mean, it is THEIR day after all!
Feed Him
I don't mean to feed him by fork, although if that's what you want to do, more power to you.  But make his favorites.  Splurge on the good cut of steak for the grill! Or take him to that favorite restaurant that's a bit above your price range- or get him a gift card so you can enjoy a date night in the future. Talk to a friend and see if you can swap nights to watch each others' kids for a date night so that you don't have to pay a sitter (better yet, let the kids sleep over and give them a whole night!).
My husband LOVES ice cream cake, but it's expensive and not something we indulge in frequently.  So why NOT spoil him and surprise him and order a Father's Day cake online at http://coldstonecakes.com!?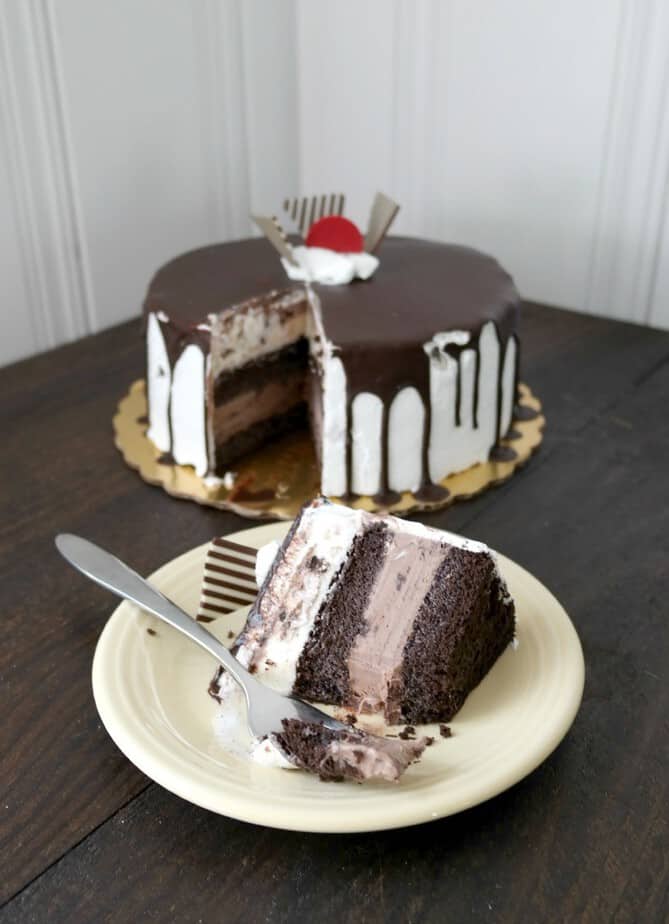 Check out the Tall Dark & Delicious cake. Then order it.  I'm serious.  It's amazing.  Delightful.  Decadent.  We surprised Mr. Martin this weekend with the cake because we just couldn't wait for next weekend.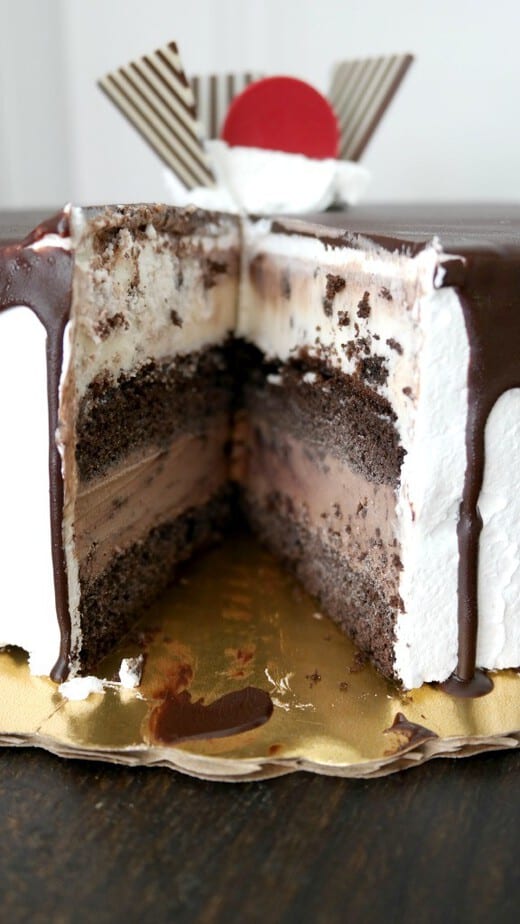 Layers of moist Devil's Food Cake, Sweet Cream Ice Cream with Brownies and Chocolate Ice Cream with OREO® Cookies wrapped in fluffy White Frosting and cascading Fudge Ganache.
It's all amazing.  But the fudge ganache just puts things over the top.  This cake is oh-so-decadent and a tiny sliver will satisfy even the biggest sweet tooth!  We actually cut it in half and sent some home with family friends so they could enjoy some of the decadence.  There's none left at either house as I type this.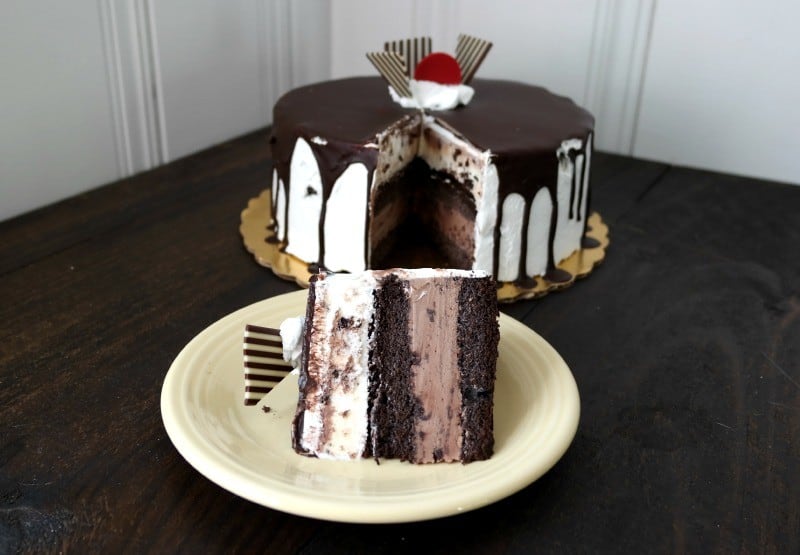 Something to DO
If he's a sports guy, find a something from his team that you can enjoy together.  I found these fun decks of playing cards, and they have a set for the Boston Red Sox.  That's a double win.  He gets something fun for his team and also gets something for us to DO together! I'm also hoping that I can score some game tickets and include those with the cards so we (or he) can enjoy a game! (I love theme gifts, so we may have to get a new Sox shirt and fun travel mug for this theme as well).
If he's a fishing guy, plan a picnic near a favorite fishing spot!
This is a big one, but I learned it from our sweet friend Hattie:
"It's not about having things, it's about the things you do together."
So instead of just looking for what to buy FOR him, look for what you can do together or something he can do.  If he's a golfer, get him a round of golf at his favorite course. If you golf, go with him.  Make it a date.  Or set up a game with one of his buddies.
Regardless of what you do for the dad in your life…
get the cake. Or any Cold Stone Creamery cake.
I'm serious. It's that good.
 One lucky reader is going to win a $50 Cold Stone Creamery Gift Card !!!
This post was inspired by our friends at Cold Stone Creamery, who have earned my undying love and devotion to their ice cream cakes. Not surprisingly, we're heading there again today.