There's absolutely NOTHING I would rather be doing on a bright spring day than my family's massive mounds of laundry! Said no one ever. Laundry. That word brings to mind images of piles of dirty, smelly, sweat, grass, and food stained blechness. While we might dread laundry day (or laundry week, if your house is like mine), it doesn't have to be painful! With some help from our friends at Clorox®, I'm going to share some laundry hacks to easy your laundry day pains!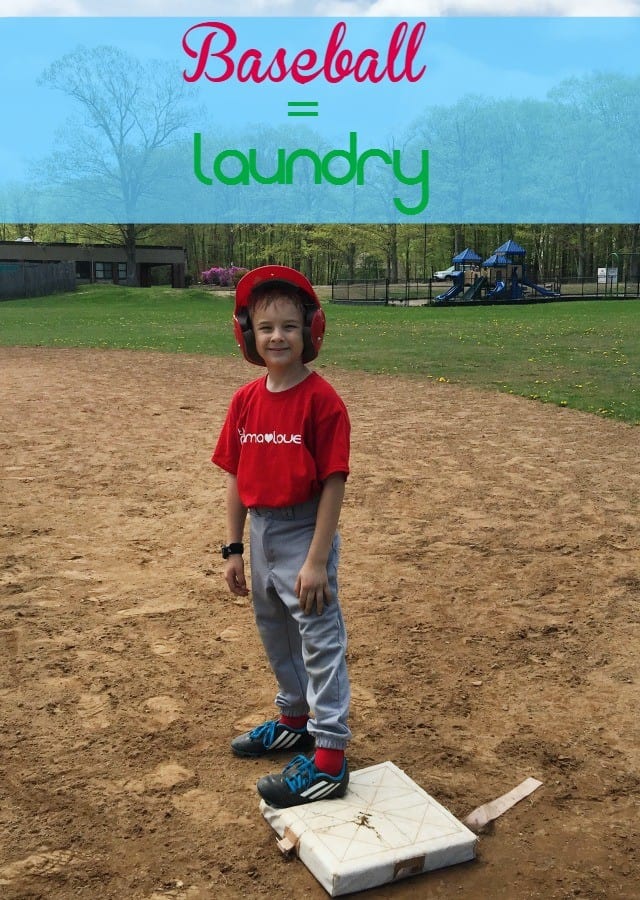 Sports Laundry Hacks (Courtesy Clorox®)
Clothes cost money. Especially sports oriented clothes. With all my kids involved in one sport or another, it seems like I'm constantly facing down some expensive article of sports clothes with one stain or another. Think baseball pants and grass stains. You get the idea. Clorox® to the rescue! Whether it's whites or colors, Clorox® has a solution! I really like their Bleach Pen Gel for whites, and for colors their Color and Stain Remover is a must have! What stains do you have to deal with? Chances are, Clorox® has a guide to help you out! Seriously, you need to check out the Stain Removal Guide! It's awesome!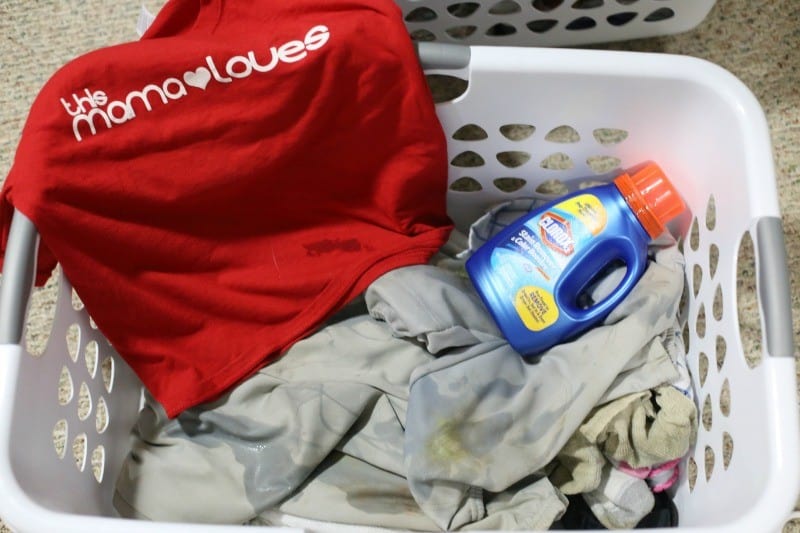 Speaking of clothes, have you noticed lately that the tags on your clothes now have a cryptic looking icons? Really, take a peek right now (I won't tell!). See them? Have any idea what they mean? Yeah, I didn't either. Well guess what? Clorox® has a handy little Laundry Guide you can download! Check it out below!

I've got one more hack that I want to share, and then you can go explore the Clorox® site yourself. You may even want to see the tips from Dr. Ruth (I kid you not!). I love love love my High Efficiency washer! But they take a little extra TLC to keep them sparkling clean and smelling fresh. Always use HE detergents with your HE washer. At least once a week, when washing a whites load (you do separate your whites still, right?) add Clorox® Regular Bleach to help clear out the yuckiness that builds up. Think of it like mouthwash for your washing machine!
Now that wasn't so bad, was it? Clorox® has tons of great information and tips on their site! Check out Clorox.com and help to make your laundry days a little more pleasant! My laundry is all done now, so I'm gonna go enjoys some sunshine!
This is a sponsored conversation written by me on behalf of Clorox via Rhythm One. The opinions and text are all mine.
Leave a comment in the widget box below and you will be entered to win a $50 Amex gift card!  Giveaway ends June 8, 2015 at midnight, EST. Winner chosen randomly.