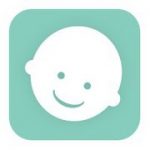 Wow! Have you every come across an App that you just can't live without (other than Angry Birds of course)? I am absolutely in LOVE with the Sprout Pregnancy Essentials App for iphone. Oh, were to begin. It has it all. The 3D models that you can rotate, weekly color image
that are anatomically accurate, weekly weigh in (ughh), weekly advice, pregnancy timeline, preparations for doctor's visits, pregnancy checklists, kick counter and contraction timer. Phew, did I get it all? Trust me, if you have thought about, this app has it.
Weight Tracker
Pregnancy Timeline

 3D graphics
Let me just say that the images are fantastic. I love being able to rotate this images 360 degrees. You can even set up the app to be gender specific if you so wish. Aside from the wonderful graphics, the information is great. I have owned my share of pregnancy books. They are completely obsolete now. This app has all the information I need. I love the weekly updates, and the checklists for preparing for doctor's visits. How handy would it be to pull out your phone and have a checklist of symptoms and questions ready for your doctor? I also love the pregnancy checklist. It seem like I always forget something in my labor bag. This would also be a handy little app for hubby to have as well. I know that my husband would never sit down and read a pregnancy book with me, but he would glance at an app to get weekly updates.
Believe me, you are going to love this app just as much as I do, and guess what?
The first 100 readers to post a comment on your favorite Sprout feature will get this app for FREE!
Sprout would sure love some reviews on this app once you've tried it for yourself on itunes!!  Good Luck and enjoy!
I received a sample of this product to facilitate my review. All opinions expressed are my own.[ad#glam between posts]
0