If you are a parent of a young girl, you know how difficult it can be to provide her with positive role models. I am not talking about the people who surround her, but from other sources around her. Our kids are just inundated with negative images from the television, their friends, social media and even the games they play. When I was growing up, it was so much different and so much easier for my mom to protect my sister and me from negative influences. We only had a handful of channels, we didn't read the newspaper and we didn't have the internet. Now that the negativity net has widened considerably, it takes just about everything I have in me to protect my girls from seeing those images and feeling in any way negative about themselves. We were recently introduced to Star Stable, a video game about horses that my girls just love and I love to see them playing it!  (Or maybe I play it when they aren't home sometimes, because it's fun and a way for me to relax for a few…) It's a whinny-er of a game! (See what I did there?)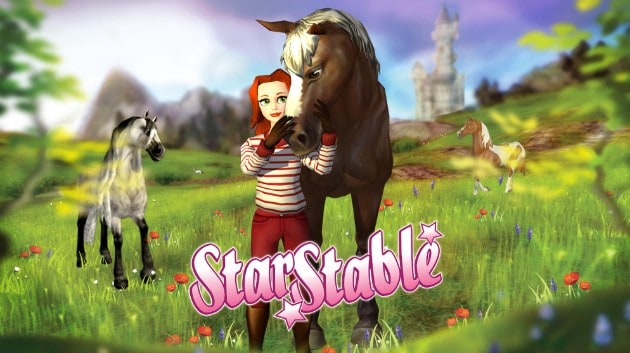 The Star Stable game for your PC/Mac, offers 2,500 quests along with infinite riding challenges, which can take around 150 hours to advance through all 17 levels.  This is a big plus for me because I hate to see my kids get involved with a game and its characters and they are able to master the few levels offered in a matter of a few hours.  What they end up with is a big old can of disappointment and players regret! Star Stable is an online horse game where players from around the globe explore a magical world on horseback. Each character rides, cares for their horse, solves quests, participates in competitions, and takes part in the ever-evolving Star Stable storyline. To keep your kids interested, the game has new features, plots and twists added each week. I love that the game encourages fun, creativity, and engagement in a safe and positive virtual world.   The Star Stable game uses the latest technology and requires the highest code of conduct, ensuring a safe and fun experience for your child. The game is played in 180 countries and available in 11 languages and has had players upload approximately 2,500 videos to YouTube every week.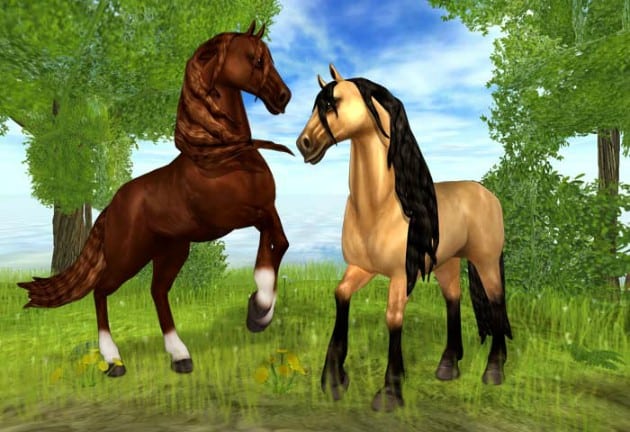 Getting started with the Star Stable game is easy to do and only takes a few minutes. Your child is able to easily maneuver through the game using keys from their computer's keyboard.  Your child will create their own account (with your supervision for the younger ones) and character. The Star Stable adventure begins with your child creating their own rider, including unique characteristics and accessories. Your child designs their own horses and they will work together to solve quests, participate in competitions and take part in the epic story set in the mystical island and home to Star Stable, called Jorvik.  Your child will meet Justin Moorland of Moorland Stables, who will provide your child with instructions on how to care for their horse. Next, your child will be given a quest to accomplish before they can begin exploring outside of the Moorland Stables and then Jorvik.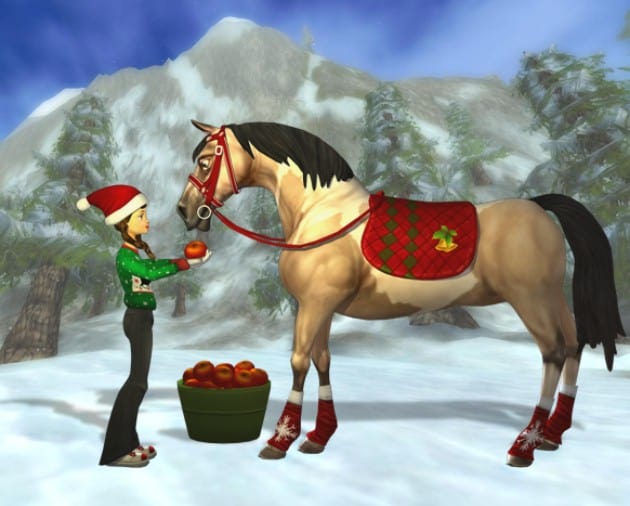 The game is free for players to play up to Level 5 before you have to become a paying member and proceed in the game. A paying player is called a Star Rider and has access to everything fun in the game. Each Saturday, Star Riders receive 100 Star Coins. This allows users to sell their horses or equipment for Jorvik Shillings and helping them develop a sense of financial responsibility. Players can also start their own riding club and hang out with their online friends. The riding clubs have their own private chat channel (moderated by Crisp), where your child can converse with fellow members. Players can also earn Jorvik Shillings for every race or chore, and if they have the fastest time of the day, they will receive a reward of Jorvik Shillings in their mailbox the next day!  Also, Star Stable hosts weekly events, where players come to socialize and hangout, including a Friday Disco (with occasional celebrity appearances), fashion shows at the mall, extra quests, Star Coin giveaways, treasure hunts, and more.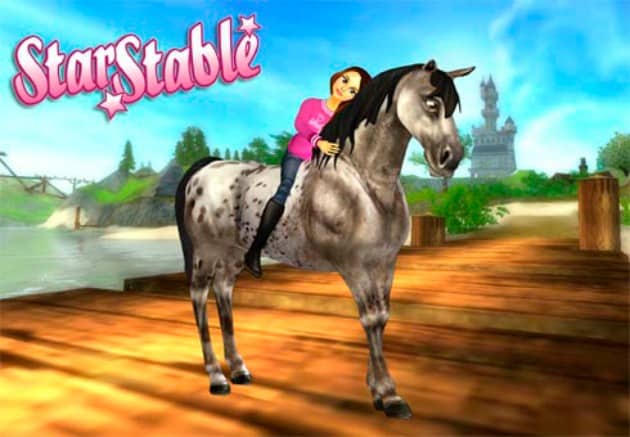 While your child plays the Star Stable game, they will get more than a lot of fun from the game! The Star Stable players can learn social skills and problem solving by facing challenges. Star Stable encourages reading and engaging with fiction, as well as developing a sense of responsibility from money management to caring for their own horses. By using Crisp Thinking to automatically moderate and monitor all the chats, you are ensured your child will have a safe and fun environment while playing Star Stable.  Crisp Thinking chat moderation and profiling community platform prevents the online exchange of personal information, and actively filters out "bad" words and trigger phrases.
Thanks to StarStable for sponsoring today's post, and for providing a safe gaming environment for my kids to enjoy and explore!