Are you a stay-at-home mom looking for a way to make some extra money? If so, starting a home-based online shop might be the perfect option for you. In this blog post, we'll discuss some of the basics of starting an online shop and provide some helpful tips on getting started. So if you're thinking about starting your own online store, read on!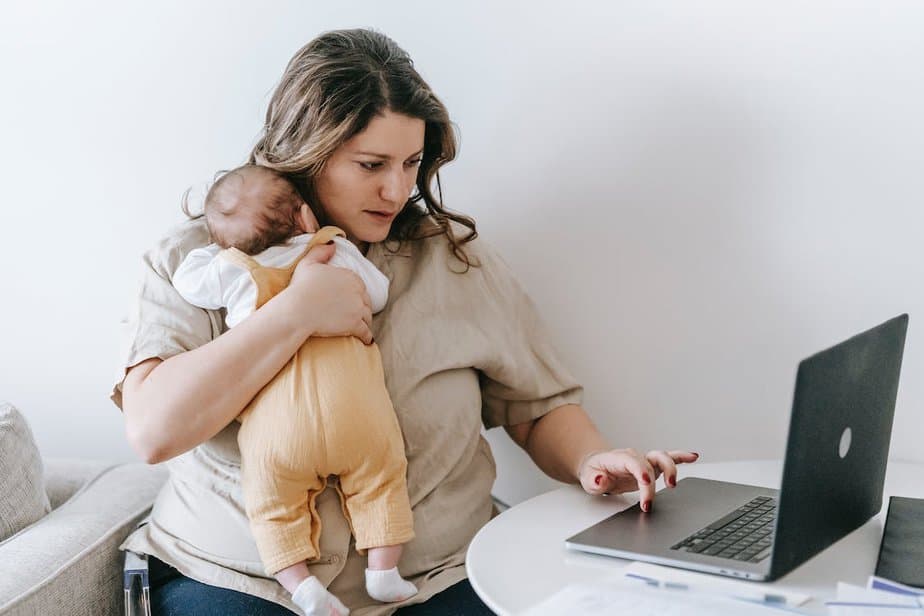 Starting a Business from Home as a Mom
First Things First
When you're selling online, finding creative and innovative ways to advertise your products is essential. There are many different ways to approach online marketing. Experiment with different strategies until you find what works best for your business.
Social media platforms such as Facebook, Twitter, and Instagram are utilized to reach a wider audience. You can also create short videos or put together photo collages to showcase your products more excitingly.
Let us take a look at some of your options:
1. High-Quality photos
When advertising online, it is essential to use high-quality photos of your products. This will give potential customers a clear idea of what your product looks like and help to set your product apart from the competition.
2. Models
Another way to advertise your online products is to use models in your photos. This can help potential customers visualize how your product would look on them and may encourage them to purchase it. Like if you are selling shoes, consider using a foot model to showcase your shoes. Keep in mind that people with feet fetish may also want to buy from your store, and this will make their purchase decision much easier.
3. Free Shipping
Another way to attract potential customers to your online store is offering free shipping on orders over a certain amount. This can be an incentive for customers to purchase more than one item from your store, and it can also help offset the shipping cost for you.
4. Discounts
Another way to attract potential customers is by offering discounts on your products. This can be an incentive for customers to purchase more than one item from your store, and it can also help to increase the overall value of your products.
5. Social Media
Try advertising your products on social media platforms like Facebook and Instagram. Make sure to create interesting and eye-catching ads to capture people's attention.
6. Keywords
Use keywords in your website's metadata and the text of your web pages to help customers find your products when searching for them online.
7. Reviews
Establish a strong presence on review websites like Yelp and Google Reviews. Encourage happy customers to write positive reviews of your business.
8. Digital
Make use of digital marketing tools like email marketing, pay-per-click advertising, and search engine optimization. These tools can help you reach more potential customers online.
In Conclusion
Try using Google AdWords or other paid advertising methods to target potential customers who are already looking for what you offer. Whatever approach you choose, be sure to track your results so that you can optimize your efforts and continue improving your ROI. With a bit of creativity and innovation, you can successfully market your online products and grow your business as a stay-at-home mom!