I've started Couch 2 5k again.  (Yes, again…). I need NO excuses. None.  Zip.  I've decided that I'm going to support my weak spots while I start this journey so that they can start to strengthen and not hold me back. I don't need an old injury popping up and messing with my progress! I'd rather take the time in supporting old injures to prevent a relapse than nursing a re-injured part back to health!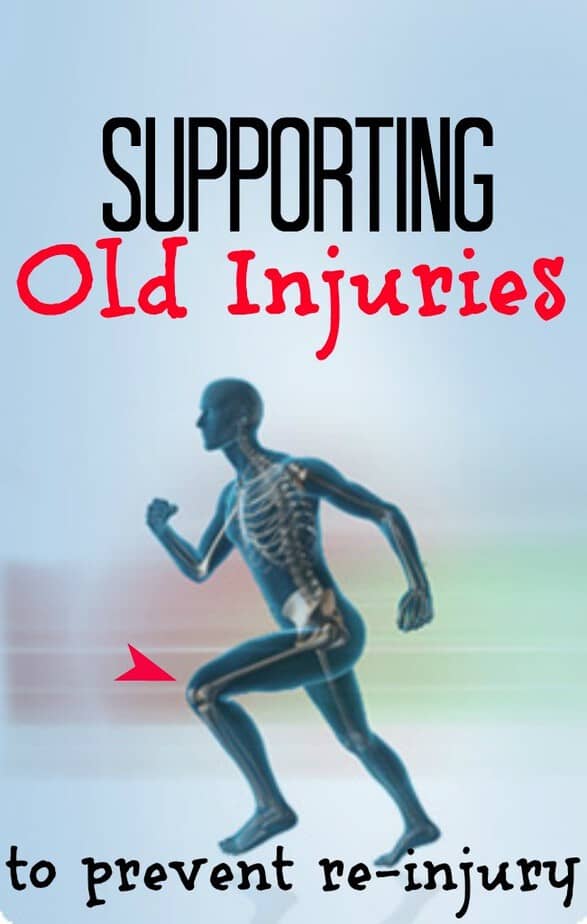 I'm actually really liking the  new Brand Elastic Bandage with the improved ACE™ Brand Clip. They have all the same features and qualities we've trusted as long as I can remember, but the new fastener leaves those old metal clips with the prickly prongs behind. If you have used an ACE™ Brand Bandage ever, I'm guessing you may have also poked yourself or snagged a piece of clothing on one of those fasteners!  Pain in the neck, they were.  The new ACE™ Brand Clip is MUCH better, feels more secure for keeping that bandage securely in place, and the best part? No stuck finger, no snagged clothes.  Bonus!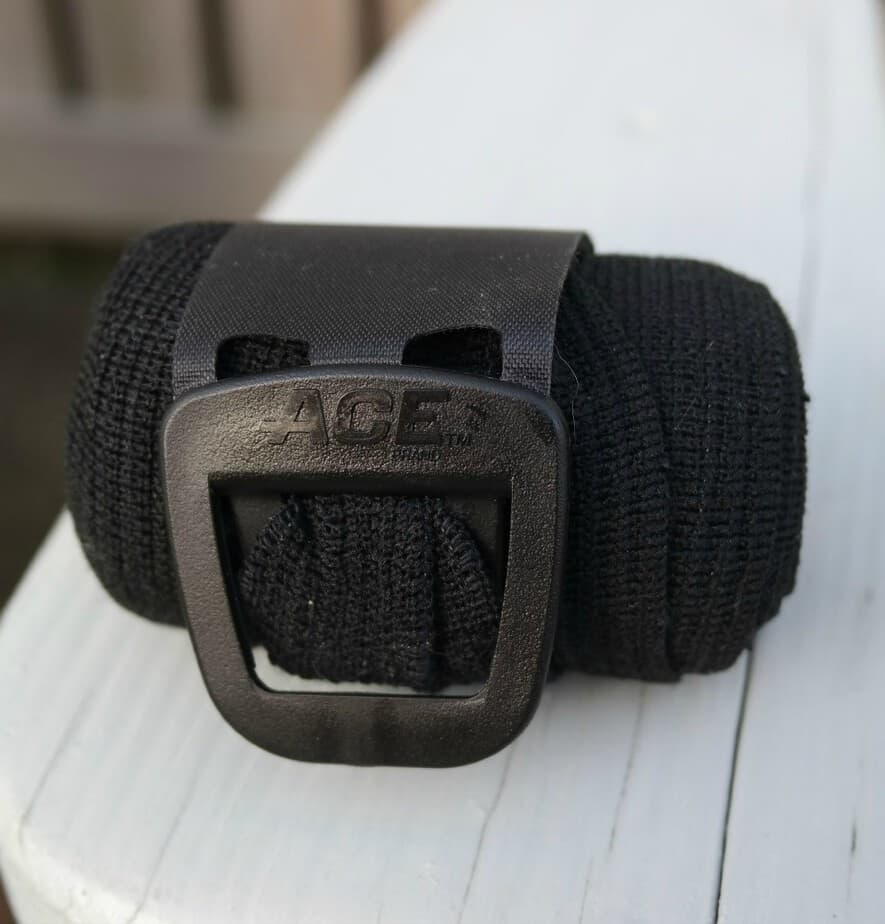 The ACE™ Brand Elastic Bandage with ACE™ Brand Clip come in 2 sizes- 3″ and 4″. That gives a lot of options and versatility. I need to support my right knee, I had a bit of surgery on it years and years ago and was told it wouldn't ever be 100% again, and it's absolutely not- I'm always aware of it when I move and exercise and want to be sure I'm protecting it before it's injured again…what's that saying, an ounce of prevention is worth a pound of cure?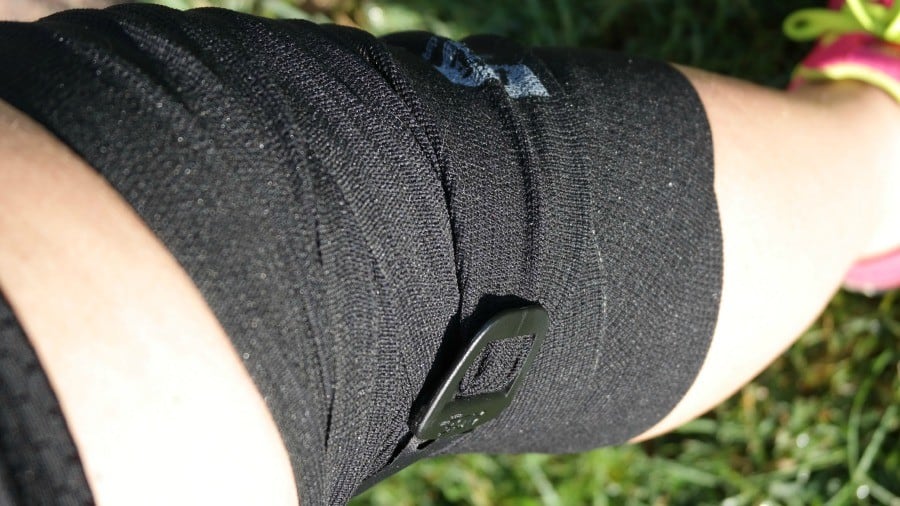 For me, I think it would be better stated, a wrap of prevention is worth a pound lost!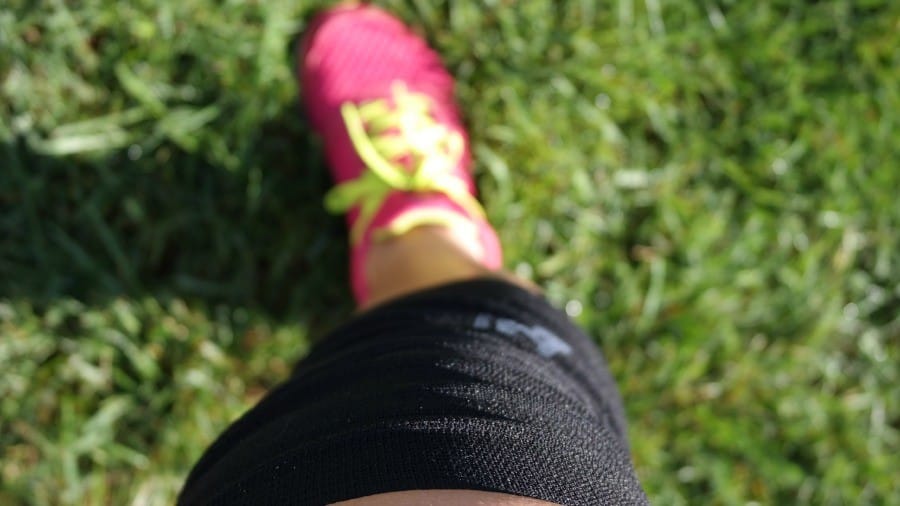 Add another layer of confidence to your performance with the ACE™ Brand Elastic Bandage with ACE™ Brand Clip. The innovative fastener on the ACE™ Brand Elastic Bandage is quick, comfortable and secure –– so you can keep giving 100%. The fastener lets you adjust on the fly and won't snag clothes. That means I can do my slow, turtle pace up the many (too many) hills in my neighborhood and not worry that the bandage will slip out of place!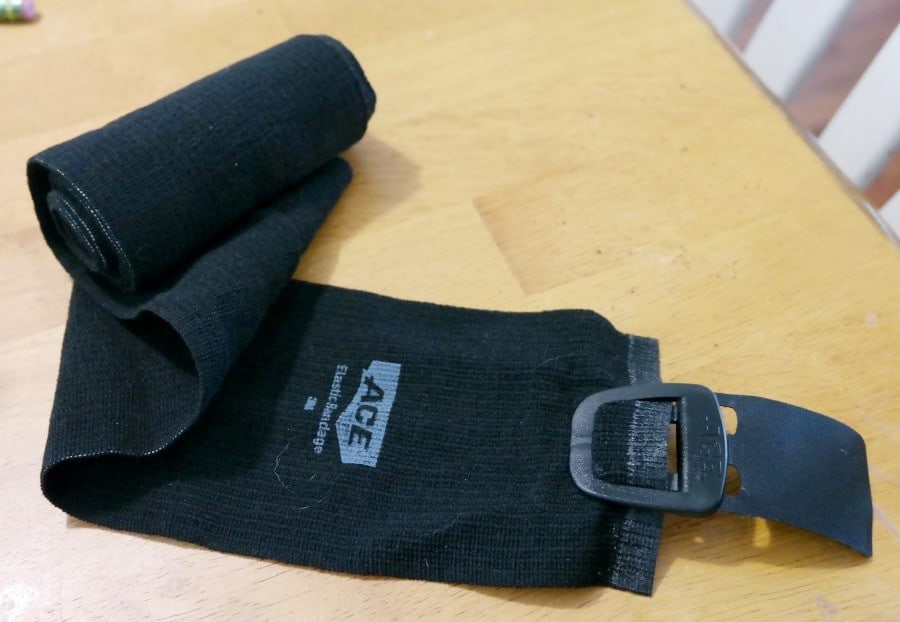 The ACE™ Brand Clip snaps in place and holds securely
Easy to adjust
Prevents clothing snags
Provides customized compression
Provides firm support and compression for sprains and strains
Bandage retains elasticity after repeated use and washings
Do you use ACE™ Brand Elastic Bandages to support old injuries?
This post is sponsored by our friends at 3M.  Product and compensation were received. Opinions are my own.