Jimmy Dean has long been known for their breakfast fare. They've expanded past breakfast into lunch and dinner fare, and done so quite nicely.  Delights by Jimmy Dean line is available in eight varieties, including four savory sandwich offerings each containing two snack-size sandwiches and four flavor-packed entree bowls, all for 300 calories or less. These new products offer slow-cooked taste in just minutes right from your freezer. Some of the sandwich offerings come on Pretzel Buns (which is a HUGE favorite in this house!) This post is brought to you by Jimmy Dean through our affiliation with Mom it Forward.  Opinions are my own.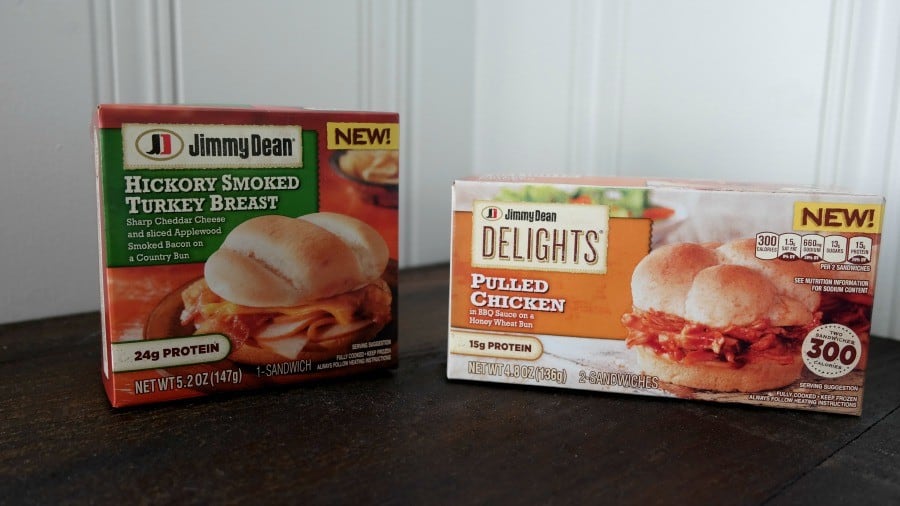 You'll find these sandwiches and bowls at Walmart stores, and I'm seeing them in more and more local groceries as well.  They are priced affordably and offer a great grab-and-go option for busy days (and nights).    The sandwich is loaded up with ham, cheddar cheese, and applewood-smoked bacon on a country bun- loads of flavor, and still just 300 calories. My husband just snuck out of my house with the last Hickory Smoked Turkey Breast I had in the freezer for lunch! He was running late this morning because he'd helped the kids with a project they were working on and didn't have time to make a full lunch, so grabbing a Jimmy Dean was an easy option for him.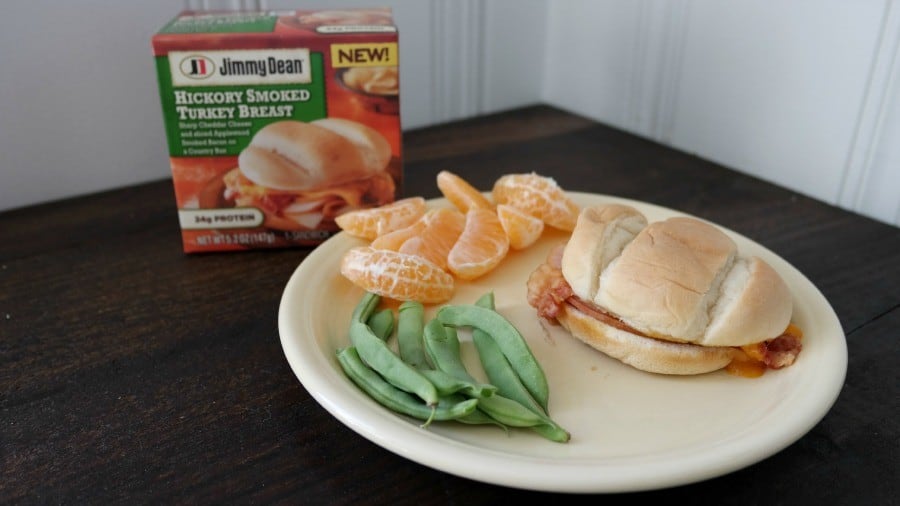 The Pulled Chicken sandwiches called to me from the freezer section at the store. I LOVE pulled pork and I haven't ever done pulled chicken here at the house.  I've been craving pulled something lately and when I mention it as a menu suggestion the family kind of looks at me like "really??" because they are of the mindset that it would be better in cooler weather. So naturally, I grabbed some of these to keep in my freezer so I can enjoy my sweet, tangly barbecue sauce on pulled chicken whenever I want to. (Thank you, Jimmy Dean!)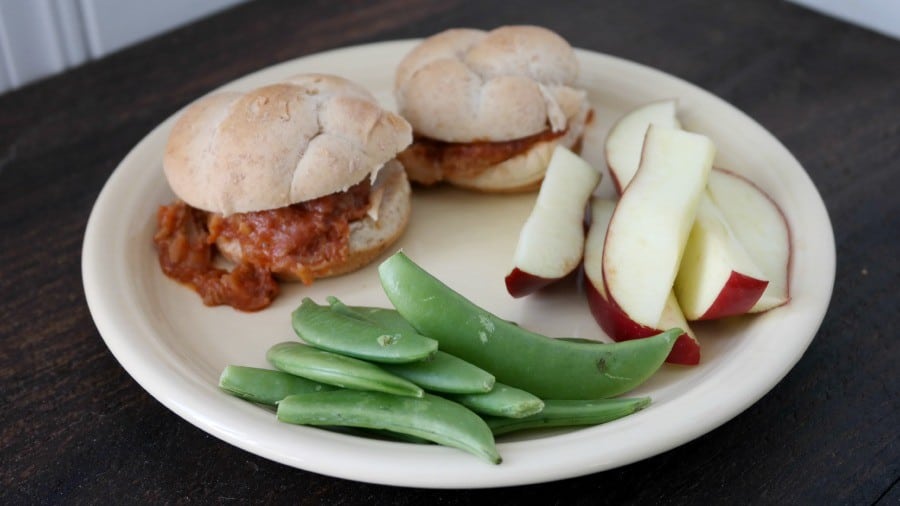 Add a few fresh fruits and veggies on the plate with your sandwich or bowl and you'll have a complete meal- in just minutes.  My littler two don't usually have big appetites at lunch, so they each had one of the sandwiches with watermelon and carrots at the pool for lunch last week.  They love slider-sized sandwiches- easy to hold onto, and really, a fun size 🙂 – and they gobbled their lunches up without complaint. While we don't do frozen foods every day, they are nice to have around when we're short on time and need something to grab and go.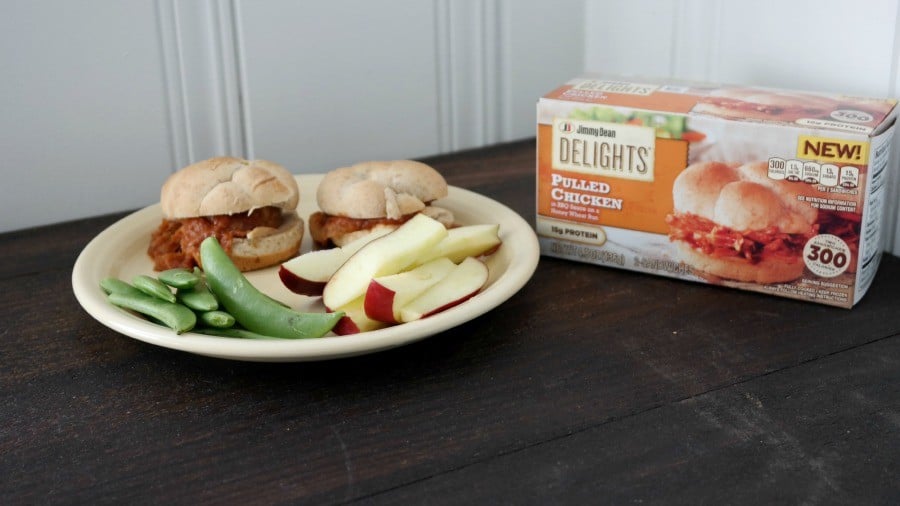 Learn more about these fab new sandwiches and bowls over at JimmyDean.com.
Which of the Delights would you like to try first?