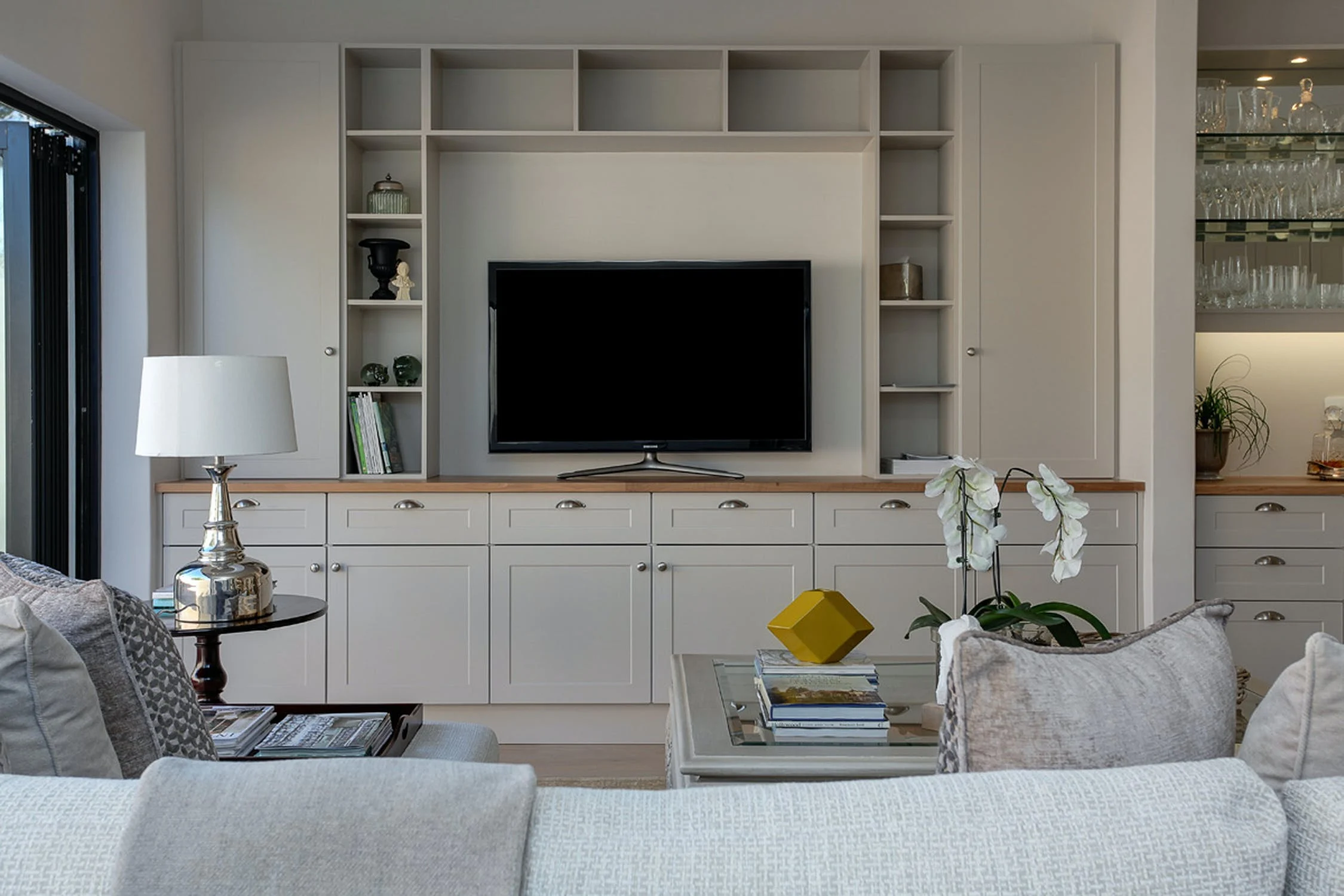 (Image credit)
Top Tips To Give Your Home A Makeover
Giving your house a fresh coat of paint should not break the bank in order to create something special. The key to successful home renovation is striking the ideal balance between cost and attractiveness. It can take you days to spend a lot of time investigating various fashion trends. Small renovations, whether DIY or decorative, can actually have a tremendous impact. All they need is a trip up to the loft, some paint, and some tenderness (plus the small element of bargain hunting). Even if you're not skilled at DIY, you can still update your home with a lot of these ideas with some careful planning and imagination. You can make your home feel and look new in no time. Whether your budget is big or small, these ideas from a contributor will be a good start.
Select some fresh window coverings
Blinds and worn curtains instantly detract from a space. Although they might be pricey to update, the investment is worthwhile because they increase the value of a home. If you're on a tight budget, there are plenty of pre-made solutions that may be strategically placed and skillfully used to make a room appear larger and brighter. The addition of a decorative trim, tassel, or fabric panel to basic curtains may make all the difference, even though window treatments are often kept neutral and don't serve as focal points.
Try To Put Up a Gallery Wall
Now is the perfect time to finish building that gallery wall you've been meaning to make for your house. It will help you add something special while making a new place in your house. Whatever your style, gallery walls can instantly change any area in your house, whether it's on the staircase, in the bedroom, or at the centre of attention in the living room. All you need is a collection of prints, some tools to hang them up, and some imagination.
Modernize the entrance 
Make a good first impression since your front door is simply THE first thing guests will see before they ever enter your house. Giving your front door a small facelift is typically a much less expensive option than updating the brickwork and other exterior features of your home. It's the first thing people see when they walk by or arrive to visit the property, and first impressions matter, so people do this when they're selling up. So why not follow suit if you want to leave a lasting impression on others with your stylish makeover?
Integrate technology into your space
Introducing new technology into your home might be thrilling, but it can also quickly clash with your interior decor. Cables might look untidy, smart speakers can look out of place, and TVs can leave a huge, dark hole in the wall. The good news is that achieving harmony between electronics and decor is not difficult. Consider how a smart device's look will fit into your house before you buy it. If at all possible, choose smart gadgets in hues that complement your decor so they blend in rather than stand out.
Eliminate the clutter
Your home's exterior may eventually become clogged with a variety of debris left behind from a variety of projects. Your home's exterior can become a genuine rubbish dump thanks to old bicycles, useless hoses, broken garden tools, and unused vehicle parts. Install sturdy wall shelving in your garage to hide the ugly mess. While you're doing that, it might be a great idea to thoroughly clean and organize your garage. If you don't, the mess will eventually creep around the back and sides of your house.
Alternate Your Colors 
Changing your colors is one of the simplest ways to give your house a fresh look. If you've been using neutral colors in your home for some time, try introducing some brighter hues. Alternatively, if you're feeling particularly brave, consider painting each wall a different color! Simply pick colors that go well together with the furniture and décor you already have. You can find colorful options of wallpaper to brighten up a room.
Include Some Accessories
Adding some home accessories is one of the simplest ways to get that custom-designed look. A few eye-catching decorative pieces (such as mirrors, vases, and shelf ornaments) can completely change the look of a room. And the best part is that you may alter these items to match the season. Today, a wide variety of retailers provide fascinating home design options at reasonable prices, allowing you to change things up more frequently than once a year without going over budget. If you want to stick to a budget for improving your home, keep you eye out for things like Half Price Blinds. 
Clean up your restroom
Since it's probably the simplest room to tidy up, the bathroom is a good place to start. You don't have to entirely remodel your bathroom. Maybe start with fresh furnishings and accessories, like towels or bath mats. Small embellishments like decorative soaps and miniature plastic flowers frequently have a big impact.
Update Your Outlets 
It's likely that the outlets in your house are obsolete if it's more than a few decades old. It's quick and simple to replace them, giving your house an immediate facelift. It won't take long for you to complete this task by yourself, and you won't need any specialised equipment or knowledge. Just make careful to disconnect the outlet before you begin working! Change your switch plates for another quick and simple modification. This is a fantastic way to give any area a splash of colour or personality. Switch plates come in a wide variety of hues, materials, and designs. Simply make sure the screws fit the new plate.
Add in the light 
Dark entrances don't exactly exude warmth. If your front door currently has a sconce or hanging pendant, swap it out for something a little more interesting and modern. To instantly make the area appear more bright and clean, clear away all cobwebs and other debris from the area around outdoor light fixtures. If you require more lighting, hang some porch string lights or illuminate a walkway with solar-powered lanterns.