This post with home improvements that make your home work smarter is brought to you by our friends at Sears As part of the #HouseExperts program. Our home was built in the late 60's, early 70's. It's your typical ranch style home and while there were many updates to it over the years before we become the owners, there were still many things that had never been replaced. While the old saying that goes "they don't make 'em like they used to" is true for a lot of things, it isn't true in the case of most building materials. Many changes to the outside and inside of your home can truly make your home work smarter and can save you a lot of money. We've saved a lot over the last several months with these Home Improvements that Make Your Home Work Smarter.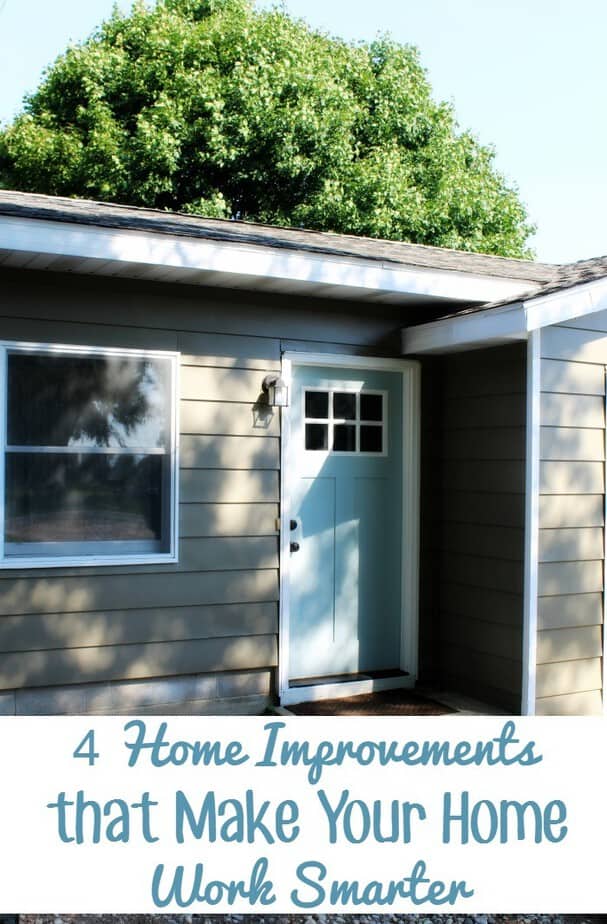 4 Home Improvements that Make Your Home Work Smarter
New Appliances
Our kitchen wasn't terribly old. The cabinets, countertops, and appliances had been replaced since the house was built but earlier this year we did our research and decided to invest some time and money into our kitchen. It's a place I spend a lot of time. We put down new flooring, rearranged some cabinetry to make the flow more efficient, updated cabinet door hardware, replaced countertops, added a backsplash, and replaced our appliances. When it was time to replace appliances we knew that this would be our biggest expense but we also knew it would save us a lot of money in the long run as the new appliances would be much more energy efficient. We learned a lot about appliances through our shopping experience at Sears and how the energy efficiency would pay off. Our kitchen looks amazing now and our energy bill continues to go down!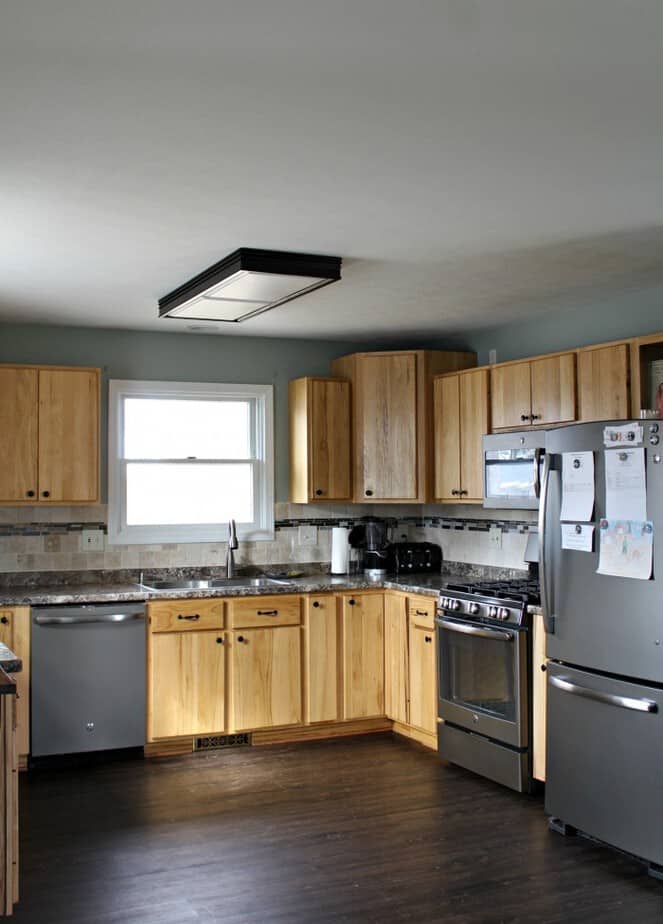 With a family size of 7, we do a lot of laundry. We upgraded to a more energy efficient washer and dryer as well. The previous ones were as old as the home!
New Exterior Doors and Windows
The exterior doors on our home were the original doors put in when the house was built. That made them around 50 years old, give or take a few years. Not only were the doors unattractive and outdated, they were not efficient at all. They were cold to the touch in the winter, didn't seal well around the sides, were hard to shut, and didn't latch well. Earlier this year we replaced our exterior doors. Not only do the new doors look much nicer but they are easy to open and close and they are much more energy efficient than the old! This summer has been crazy hot and I know we are not losing the cool air from our home through the doors like we have in previous years. We also painted our aluminum siding at the same. The curb appeal of our house changed so much. For ideas on increasing your home's curb appeal check out these Tips from Sears.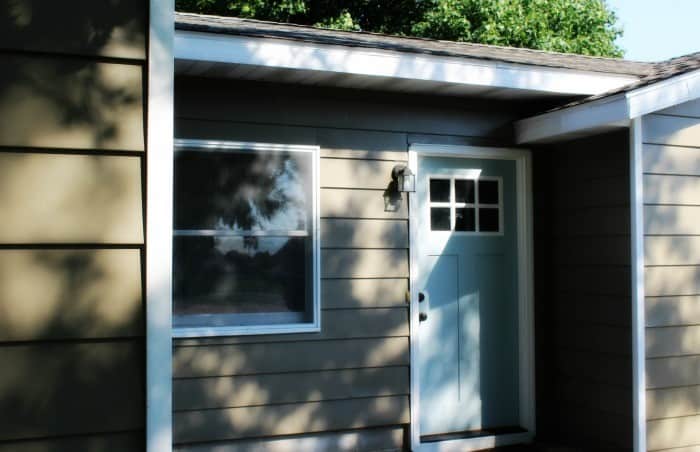 While we have already noticed a change with the new exterior doors and are grateful, we realize even more that we have several windows that need to be replaced. Putting the new doors in was a hard job and one I wouldn't do again. I know the windows are going to be an even bigger and more difficult job. Sears Home Improvement is the vinyl windows expert. We'll be contacting them for a quote on replacing our windows in several rooms, especially the bedrooms and bathroom where they are the worst. Sears has over 2,000 styles from bay and bow windows to double-hung and tilt-in designs as well as many color options and even shutters if that's your style.
Schedule an at Home Consultation with a Sears expert to see about replacing your windows and doors. Through October 31st, 2016 you can save $150 on installed Exterior and Entry Door purchases of $1,500 or more, excluding garage doors. Like with a heating and cooling system upgrade, there are a number of tax credits available when you upgrade your home's windows and doors. Sears can help you stack these credits to make sure you're getting the most possible.
New Roof
Again, our roof was as old as our home and it showed! The shingles were looking terrible and even though we did not have any leaks, we know we were losing precious air. Replacing the roof on your home can save a ton of energy usage. It makes a big difference in your home's heating and cooling ability, how smart your home works. The roof is one of your home's most important assets! The new roof also offers an updated look to our home.
This is our house before the new exterior doors, before the new roof, and before we painted the siding.
And this is the after!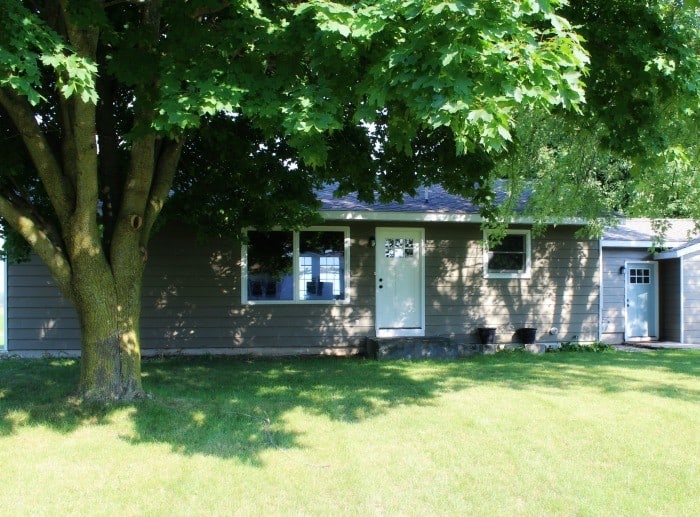 There are more projects on the horizon but for the small amount of money we've invested and the savings we're already seeing, I couldn't be more excited!
New Siding
While siding is something that we did not opt to replace this year, it is on our list for the future. We updated our old aluminum siding with fresh paint and we're lucky that we were able to do so. Many houses with old siding or damaged siding need to look at having siding replaced though. The siding on your home is more than just your home's pretty face, it plays a crucial role in how smart your home is working.
Speaking of siding, you may also want to improve your gutter system whilst you are at it. The two pair to improve your home's water drainage and can reduce the impact of extreme weather conditions. You will no longer have to worry about rain and snow. By using seamless gutter systems, you can reduce the risk of water damage, mold buildup, and flooding, which will improve the safety of your home.
There are lots of little things you can do around your home to help it work smarter too and help lower your energy bill. Things like turning off lights and TVs when not in the room, and shutting computers all the way down instead of just letting them idle can have small but meaningful impacts on your bills without costing you a penny. For the price of a few dollars at a time, you can replace the bulbs in your house with CFLs or LED bulbs that will further reduce your consumption and put a little more back into your pocket.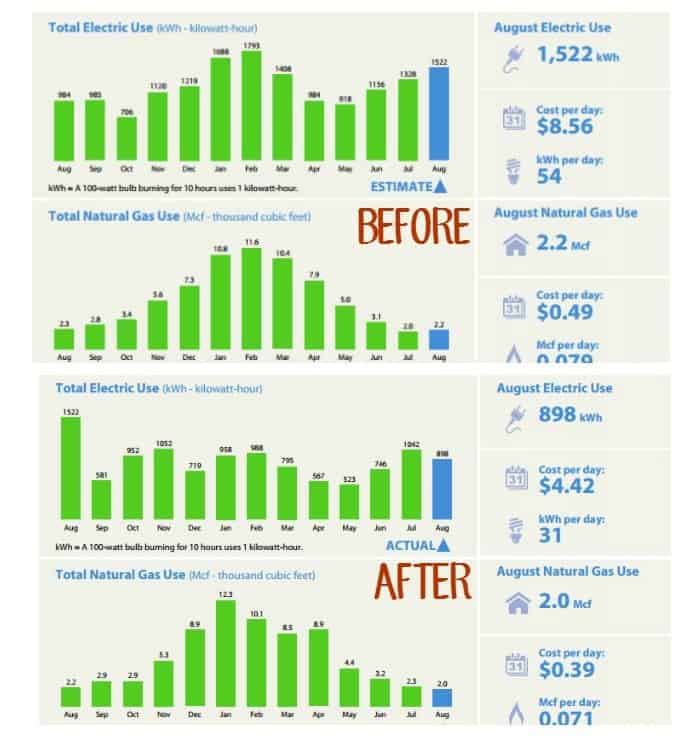 All these things add up to huge savings. Since we started making these changes in January, we've saved almost $700 on our energy bill (natural gas and electric combined). That is an average of over $80 a month and we didn't do many of these improvements until late spring/early summer. I'm excited to see what additional savings our improvements pay off!