Happy Flag Day! In celebration of our flag, and really, you can use these cookies for Memorial Day and Fourth of July as well, we decided to take the Pillsbury Stars and Stripes Cake Mix and make some cake mix cookies- with a fun surprise at the end!
These cookies are so easy to make.  Prepared, baked and out of the oven in 30 minutes. (And I am not speaking in Rachael Ray time either…) quick, easy, and LOTS of fun for the little ones. This Firecracker Surprise Cookies Recipe is REALLY easy, definitely kid friendly, and sans the pop rocks, nut free.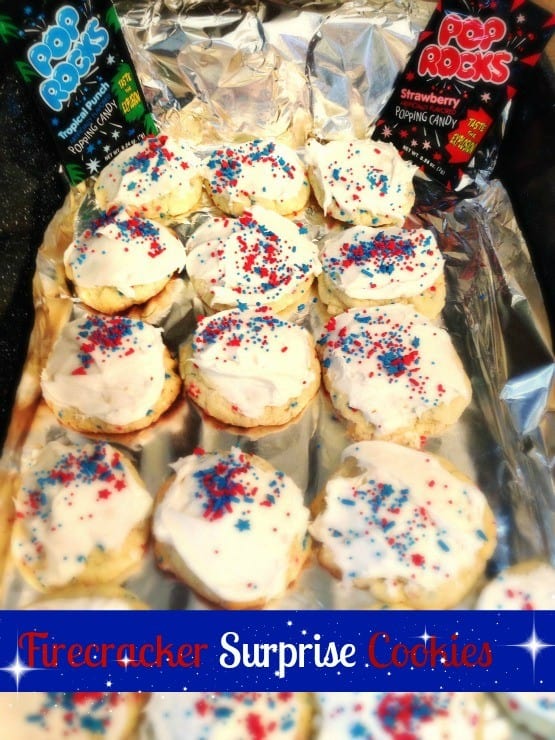 Firecracker Surprise Cookies
Author:
Prep time:
Cook time:
Total time:
Fun and festive firecracker surprise cookies for Memorial Day, Flag Day or Fourth of July
Ingredients
1 box Pillsbury Stars and Stripes Cake Mix
2 eggs
1/2 c oil
1 tub Pillsbury Stars and Stripes frosting
2 packets Pop Rocks candies
Instructions
Preheat oven to 350
Mix together cake mix, oil and eggs. Batter will be pretty thick
Shape batter into balls and put onto ungreased cookie sheet
Bake for 9 minutes
When cool, frost with Stars and Stripes frosting. About 20-30 minutes before serving, sprinkle some pop rocks candy on top of the frosting (there are Tropical Punch and Strawberry flavors that are very patriotic in color)
Store in airtight containers for up to a week.
Love red, white and blue patriotic recipes?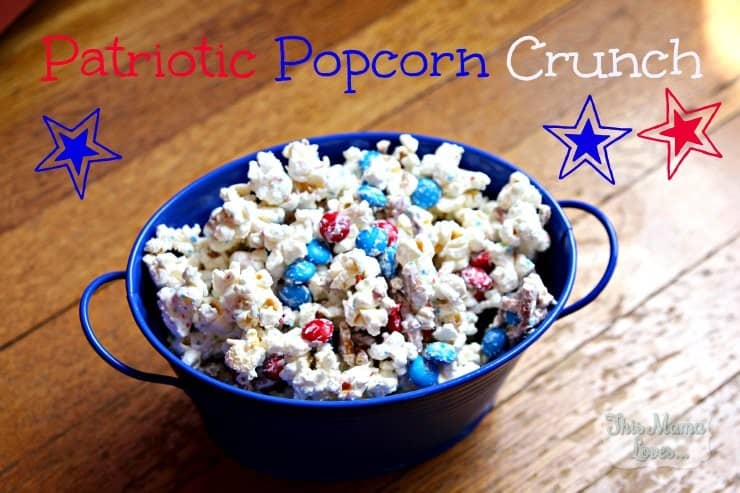 What are your fun and festive holiday recipe ideas?