Earlier this week I had the chance to sit down (via Skype) and chat with Trista Sutter.  Yes, "that" Trista Sutter.  Which is kind of ironic, because I'm fairly certain I've never watched The Bachelor nor The Bachelorette. (I have no reason why, although if they are all like Trista, I would love to watch….) So for me, this was a way to connect with another mom, albeit a mom who has a lot more fame in her life than I ever will.  It was a lovely conversation (though brief) but there were a few things that she said that were so meaningful to me, that really have just given me a refreshed view this week. I needed it.  It was nice to hear so much "normal" from a celebrity- talking about her kids playing sports, planning camps, playing Minecraft, stuff that the "rest of us" chat about all the time.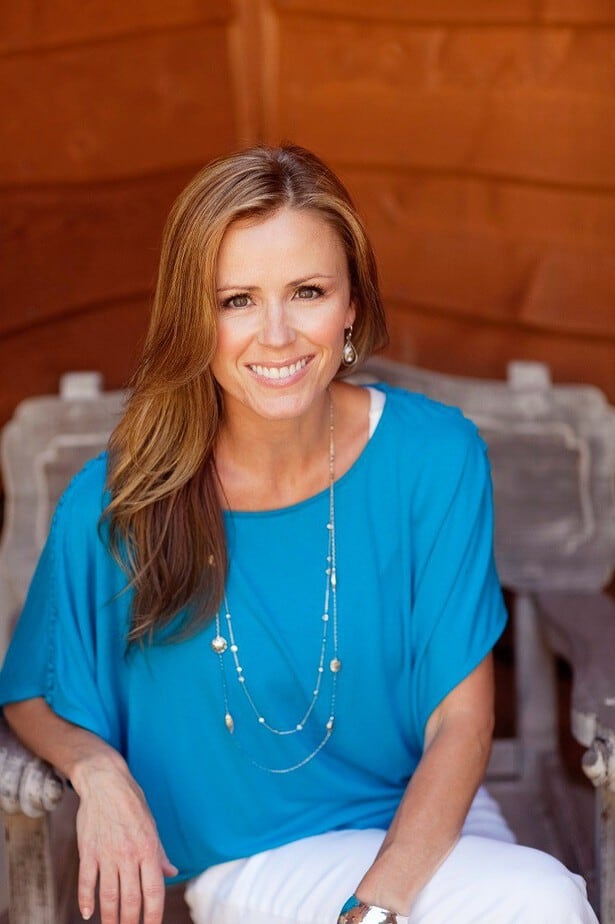 I had the chance to ask Trista a few questions- I was curious to hear what activities the family likes to enjoy most outdoors together.  Biking, hiking, walks, playing… the Sutters just really seem to enjoy being outside all of the time. They even go camping- and yes, I asked. They do tent camping.  (Clearly she's braver than I am, I'm an RV camping girl I think…but I can hang in a tent. I'd just prefer not to….) It was really clear that Trista really values family time, together time.  Being outdoors with the family is important and part of their family on a regular basis. 🙂
Given that Trista's partnered with OFF! brand to help get everyone OUTDOORS and enjoying all that mother nature offers, together, with our families, we had to find out some information about what her favorite OFF! products are. The Botanical Wipes came up several times, as did clip on repellents.  I haven't tried the wipes but we plan to get some this week- my kids are really fair skinned and that pale skin is very sensitive to insect bites.  We're looking forward to trying some wipes to keep the bugs OFF! the kids!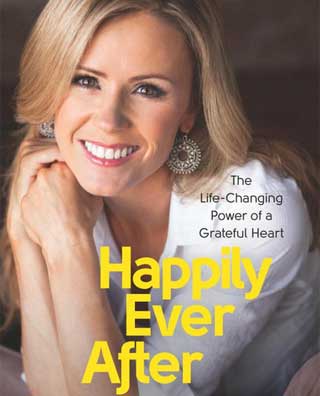 I want to read Trista's book: Happily Ever After: The Life-Changing Power of a Grateful Heart.  Why?
"The most important time to find gratitude is in those most difficult times because that's how you get through them. Realize they are a blessing, even when it's hard." (Thank you for remembering that quote, Janel!)
Because showing gratitude every single day is immensely important.  It's SO easy to get caught up in stuff- the big, the small, the daunting, the simple, and lose that gratitude.  But it matters. It's important.  Trista shared with us that she committed to sharing gratitude on social media daily.  Every day. Part of being happy is choosing gratitude.  I'm pretty sure that I've heard that message many times in church sermons through the years.  I just have found times in my life where I almost forget to choose gratitude.  I'm recommitted to choosing happy…choosing gratitude…choosing positive.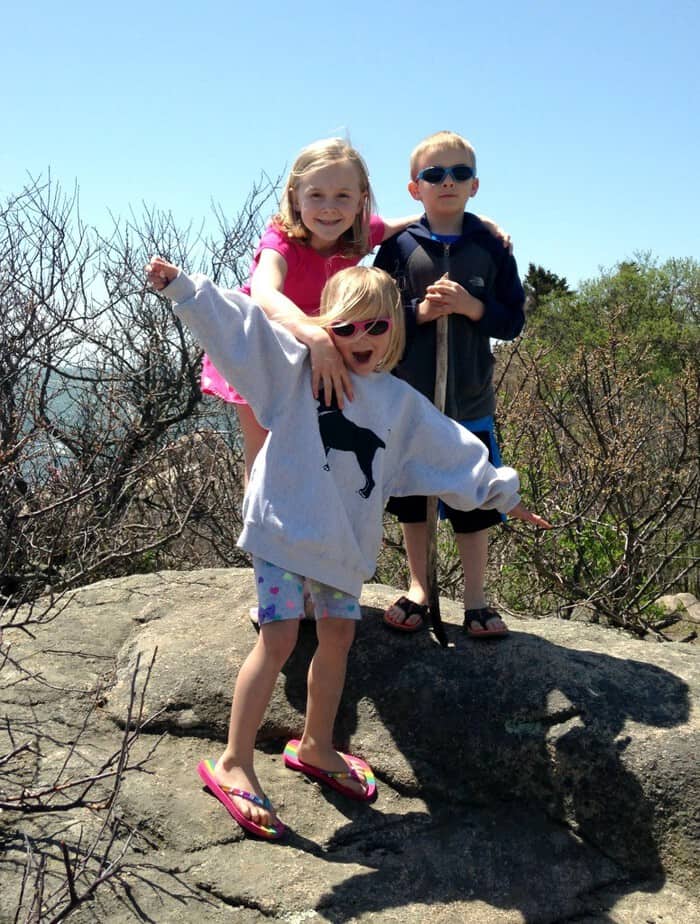 One of the best ways I have found that helps me to choose positive, choose gratitude, IS to get outdoors and BE with my family.  I actually wrote a whole post about the last minute decision on Mother's Day to head to the beach knowing it'd not be warm enough to swim but feeling that strong urge to just get AWAY from the every day and connect with the family outside, exploring, appreciating, finding gratitude.  Choosing in those moments, planned or unplanned- those are the moments that turn into reasons for gratitude. We had one of the best days we've had all year and my cup was just overflowing.
As a mom, hearing Trista share how she says Magic Words to her children every night and has them repeat them really touched my heart. The biggest?
"You are important" (yes, from The Help). What a gift to give your kids to remind them every single night they are important to you. I've decided we need to start using Magic Words in our family too.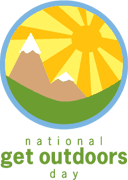 Oh, and one last thing? National Get Outdoors Day is June 14th. Cities all across the nation will be participating and you can join in on the fun or plan your own outdoor activities for that weekend. Check out NationalGetOutdoorsDay.org to see what's planned for your area. Whatever you decide, do it outdoors!!
One reader will  win a picnic basket, an outdoor blanket, a copy of Trista's book and a bottle of OFF! FamilyCare Insect Repellent.
To enter, simple follow instructions on the Giveaway Tools form below.
This is a compensated post.  Opinions are my own.
PLEASE NOTE THAT SINCE THESE PRODUCTS ARE REGISTERED WITH THE U.S. ENVIRONMENTAL PROTECTION AGENCY, IT IS A VIOLATION OF FEDERAL LAW TO USE THESE PRODUCTS IN ANY WAY OTHER THAN DIRECTED ON THE LABEL. PLEASE ENSURE YOU READ THE LABEL THOROUGHLY BEFORE TRYING THE PRODUCT. 
0