The reviewer has been compensated in the form of a Best Buy Gift Card and/or received the product/service to make the Twice Baked Potatoes at a reduced price or for free.
When looking for a new range for the house, the one word that comes to mind is "Samsung."  This is a brand I knew I could trust who makes energy efficient appliances that fit into my lifestyle. At Best Buy, their Samsung technology brings innovation home. Work smarter, not harder and let the latest Samsung appliance designs help you spend less time on laundry, organize your refrigerator in new ways, improve your cooking experience and even make washing the dishes a snap. You can find a refrigerator that has an 8″ Wi-Fi-enabled LCD which allows you to access useful apps while cooking. Or, you can make doing laundry a breeze with the Activewash washing machine with the built in sink. This is so cool! You can hand wash, pre-treat and soak your clothes with this innovative washer featuring a built-in sink with rubbing board. Use the water jet to wash and rinse your garment directly over the washer, and when you're done, the sink drains directly into the washer's tub.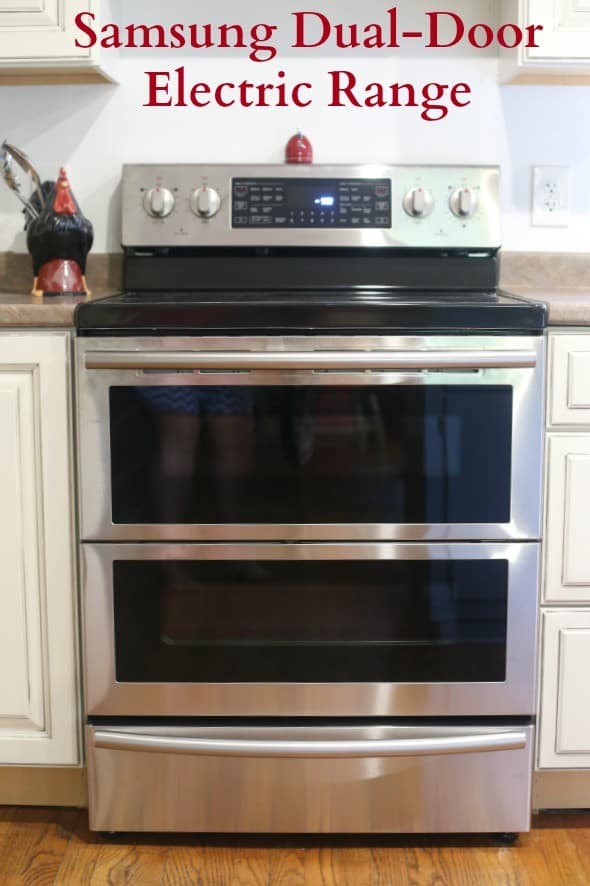 We had been in need of a new range for a while, and I had a few parameters I wanted to stay within when it came to what I knew I wanted. I do a lot of cooking, so I wanted my new range to be something that was not only easy to use, but would be fun as well. I also wanted a range that was modern, sleek and would fit into the decor of our kitchen. I finally decided on the Samsung 30″ Self-Cleaning Freestanding Dual Door Electric Convection Range in Stainless-Steel from Best Buy. This Samsung range, which retails for $1,899.99, has everything I wanted and so much more. This is like the Maserati of kitchen appliances!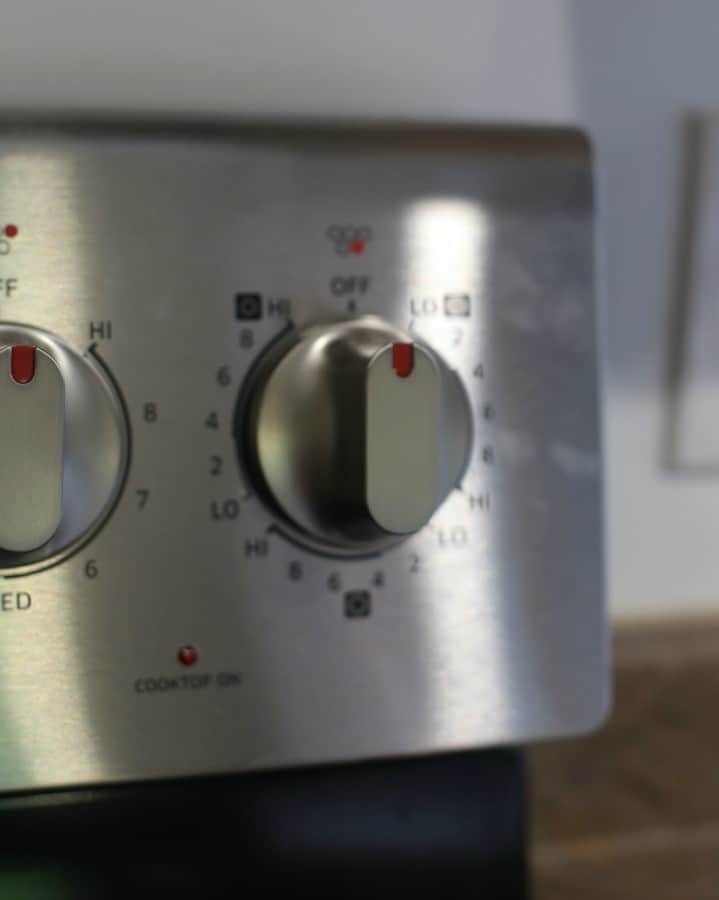 The Samsung Freestanding Dual Door Electric convection Range has super easy to use touch controls, 5 cooktop elements, a warming center burner, 1200-3000W of power, FlexDuo technology with Smart Divider, Dual Door technology and a warming drawer. The first time I used my new Samsung range from Best Buy, I was in heaven! I have been cooking with just 2 burners for so long! With the 5 cooktop elements, I can cook twice the food in less time. This is because the Samsung range has faster preheat times, making it more energy efficient.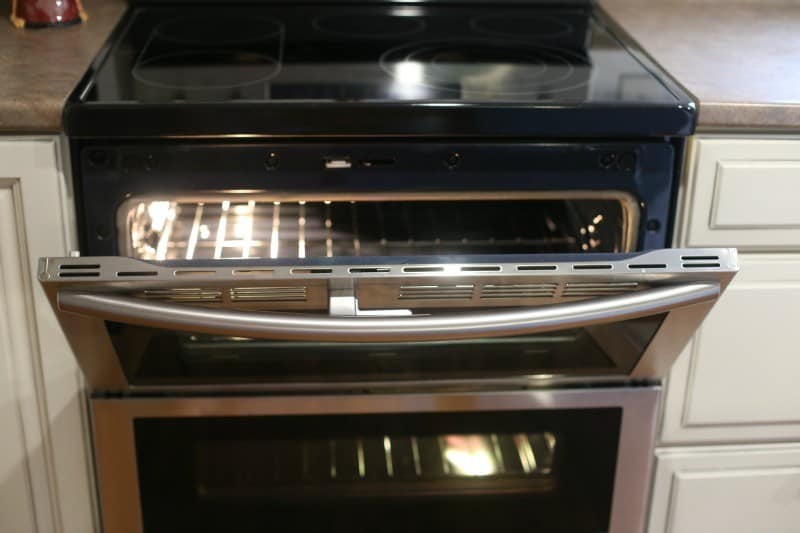 Another really cool feature of the Samsung Dual Door Electric Range is that the divider accessory-slides in horizontally, splitting the oven cavity in half. This in essence creates two mini ovens that I can use to heat and control independent of one another.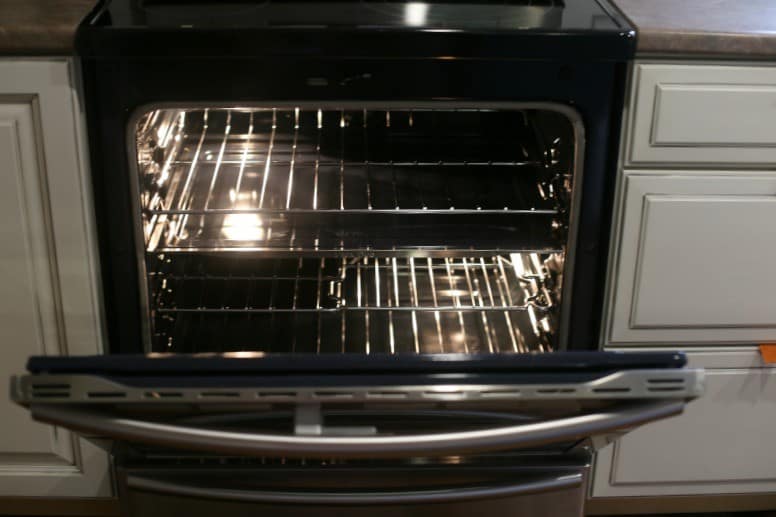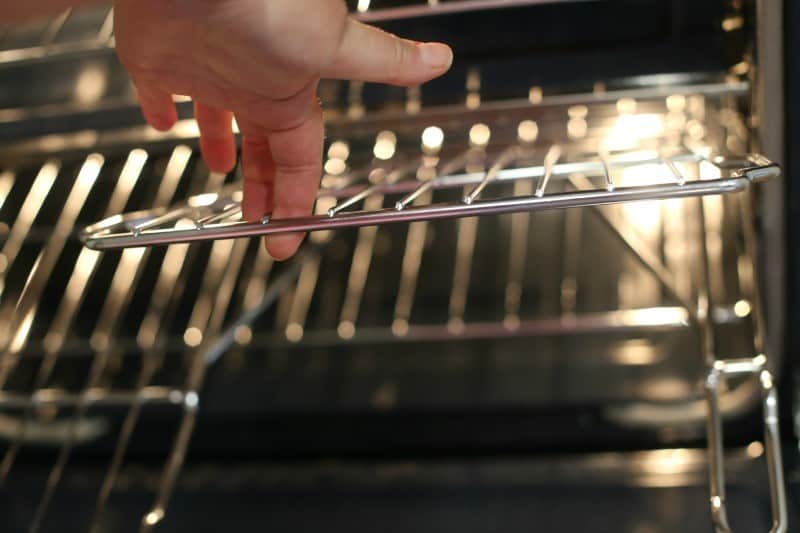 This allows me greater flexibility while I am cooking two things at once. This means I have the ability to open the top half without bothering the bottom. Do you know how handy that is going to come in during the holidays? I am so excited about how much food I can actually cook at Thanksgiving, I think I may swoon! Add this to the 5 burners available to me and I am one versatile cooking mama! I was so excited to make Twice Baked Potatoes tonight in our new oven- I was able to do the meat in the lower half and the potatoes in the upper and I was downright giddy!!  20 year old me would not know what to think of this!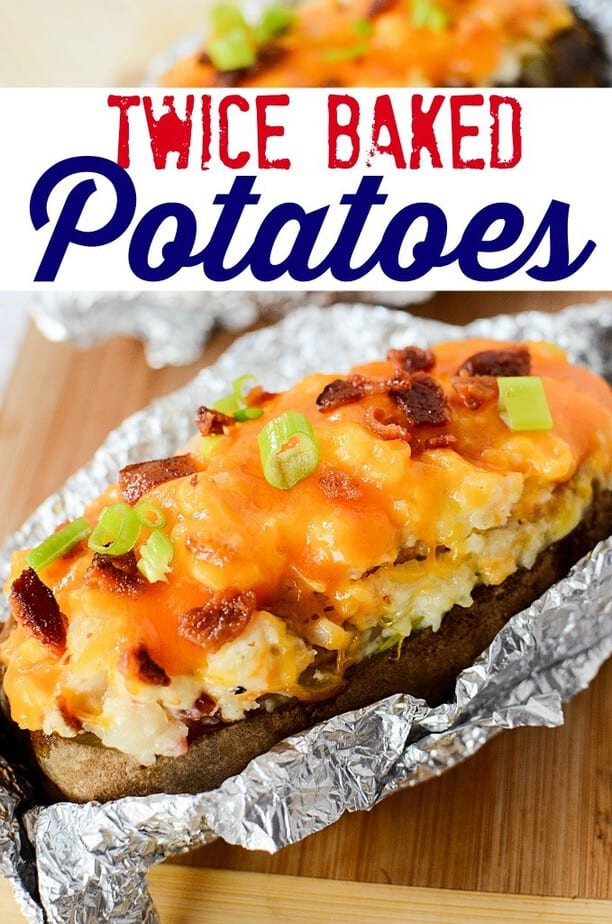 Twice Baked Potatoes
Ingredients
2 potatoes
3 pcs bacon, cooked crisp and diced, reserving 1 tsp separate
¾ c Cheddar, shredded, reserving ¼ cup separate
2 Tbsp. Butter
1 Green Onion, chopped, reserving 1 tsp separate
2 Tbsp. Sour Cream
salt and pepper
Directions
Preheat oven to 350
Wrap washed potatoes in foil after you have taken a fork and pricked the potato all over the top. Bake for 40 – 45 minutes until a fork can be inserted easily. Let cool a few minutes so you can handle it with ease.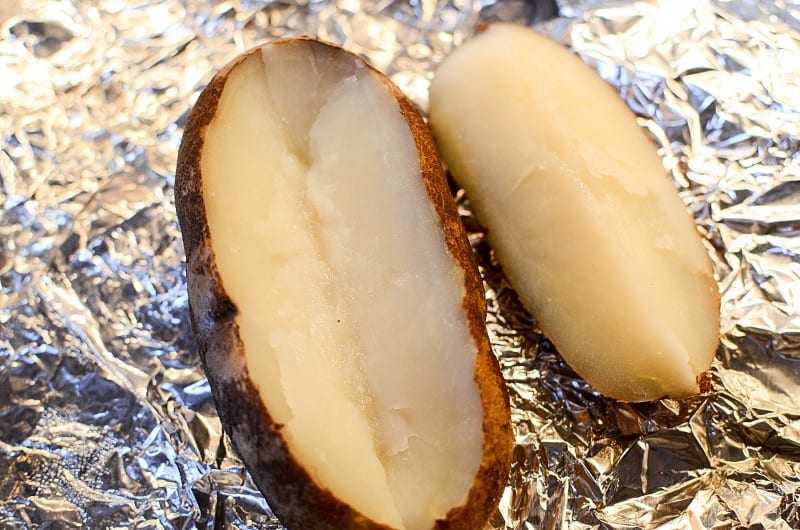 Take a sharp knife and carefully cut the top of the potato. Make the cut marks ¾ up the potato so you are forming a boat shape. Remove the top and with a spoon, scrape out the inside of the potato, leaving ¼" margin all around. Reserve the scraped potato in a bowl. Don't forget to scrape the lid of the potato as well that you removed when forming the "boat".
In a bowl, combine the potato insides and butter. Mash well. Add a ½ Cup cheese, the bacon and green onion and mix well. Finally, add the sour cream, salt and pepper.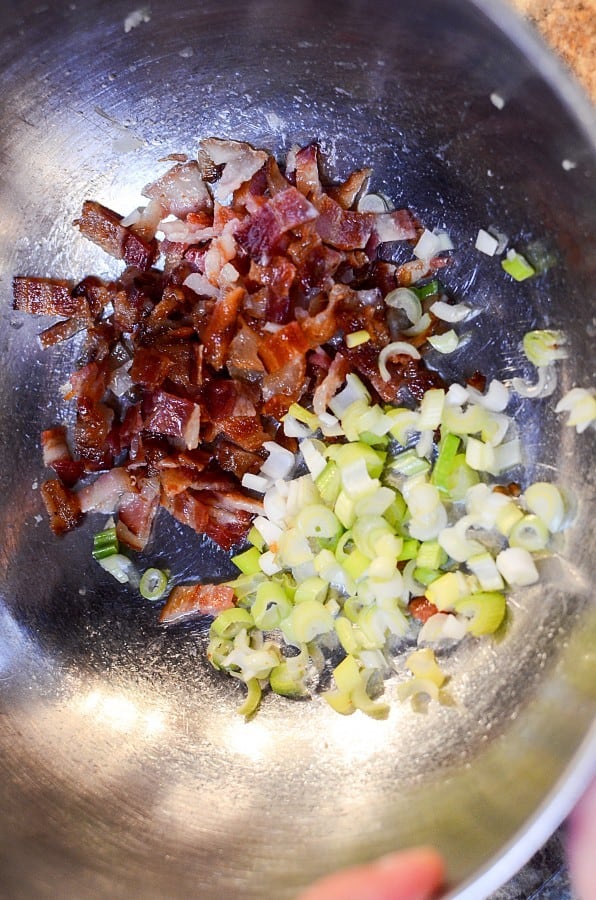 Take this mixture and spoon it back into the potato boat. Cover with remaining cheese and place back into the oven for 10 minutes or until the cheese is golden brown. Garnish with reserved bacon and green onion. Enjoy your twice baked potatoes!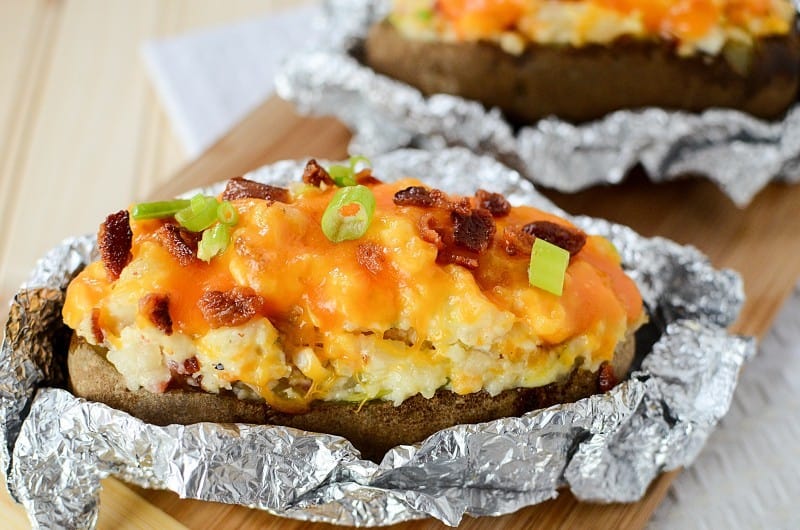 [mpprecipe-recipe:702]