Ever been stuck scrambling around Christmas shopping at the last minute, only to find all of the "hot item" must-have-toys of the season are all sold out??
I have.
Anyone that's been in this boat before knows the importance of getting  a head start on the holiday madness, and snubbing those  cool toys before the masses get wind of them!
And, because I like you, I'm getting you off to a head start!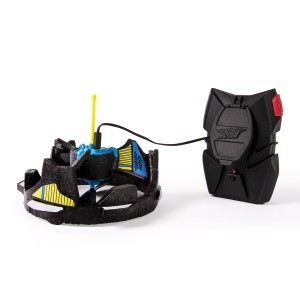 Air Hogs Vectron Wave! A toy that is bound to be at the top of many, many Christmas list this year!
What's so cool about it, you ask?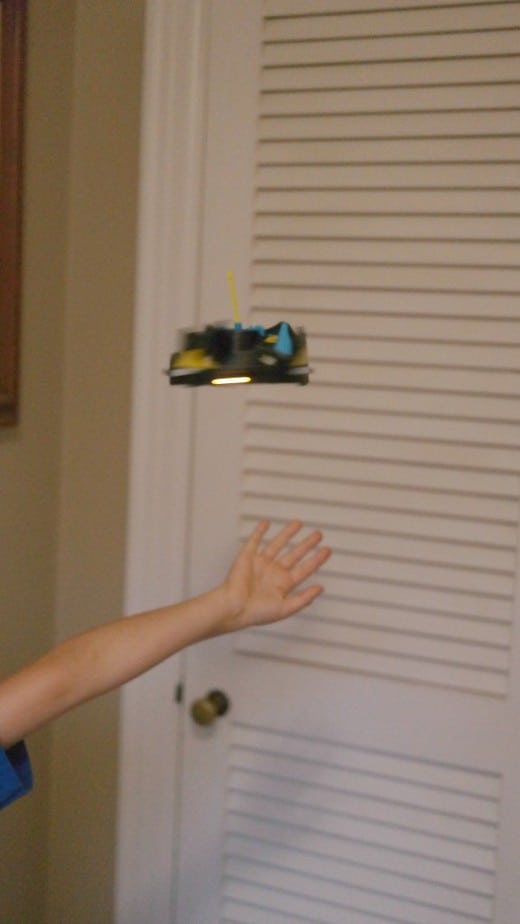 Well, Air Hogs Vectron Wave is an unbelievable flying object. It's like an awesome remote control device EXCEPT….there's no remote! You're probably wondering how in the world it works with no remote (I know I was, even after seeing it in action).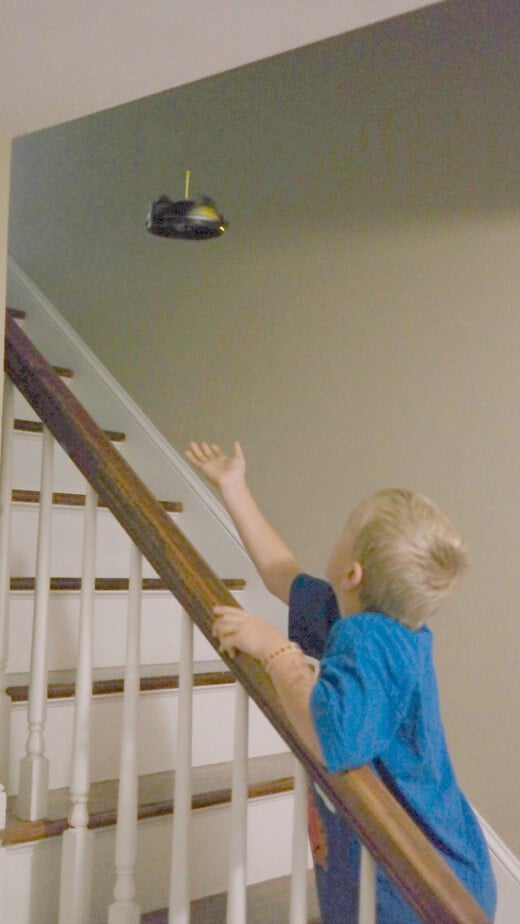 I'll clue you in on the secret: The vectron wave actually operates based on altitude-sensing technology. That means it rises and hovers over any hard surface! You can even get fancy with it and use your hands and feet to maneuver the device.
Want to include a friend?
Use the attachable catch sticks, and the Vectron wave can actually hoover between the two of you in a "Meet The Jetsons" like game of catch!
If you're worried about safety, you needn't be. This device is made from high-density foam for extra durability, and to keep your furniture, pets, and younger siblings safe.
At only $24.99, I'll probably end up having to purchase more than one to keep the peace in the house! Luckily it comes in three different colors so everyone will be able to tell theirs apart easily. I think the hardest part of getting the kids the Vectron Wave this year will be convincing my usband they need it more than him!
What's on your must-buy list for the holidays this year?
This post was made possible by Double Duty Divas and Air Hogs. I received review items for my participation in this campaign, but all opinions are 100% mine."