This post brought to you by FrogTape. All opinions are 100% mine.
We have some plain, boring glass vases and containers in our house. Chances are, you have a few in your house too. Given that it's summer, and lots of us have fresh flowers we want to cut and bring indoors to enjoy looking at, or bring to friends and family, many of us are using these plain old glass vessels more frequently than we may otherwise. This upcycle craft was inspired by all of these plain glass containers and vessels in our house, and I hope it will inspire you to create something new and fun with yours too!
Upcycle Craft: Painted Vase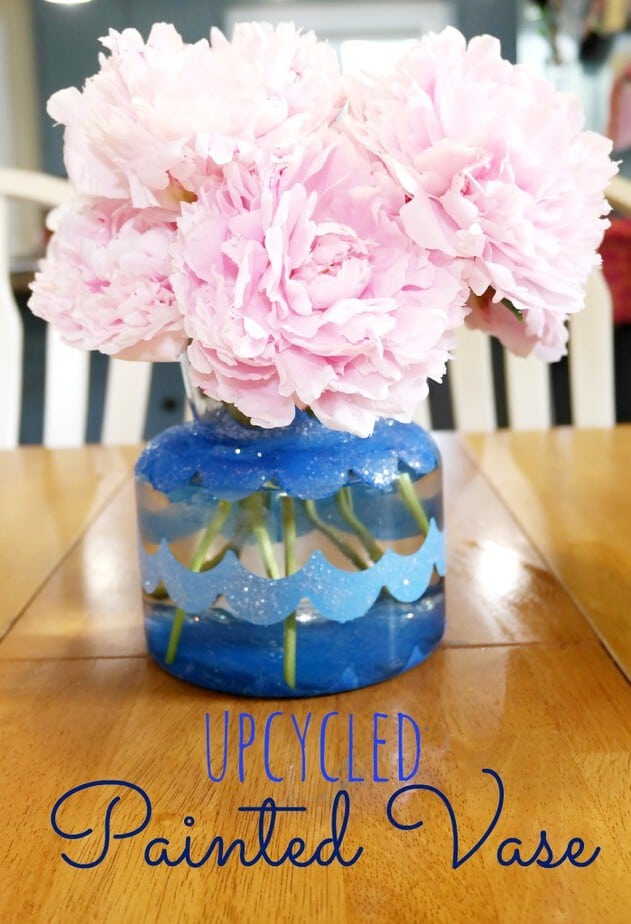 What you need:
Glass vessel. Vase, jar, bowl.
Acrylic or latex paint
Paint brushes
Glitter (optional, but isn't everything better with glitter?)
Newspaper (protect your work surface)
Scissors (clean cuts for different lengths of tape)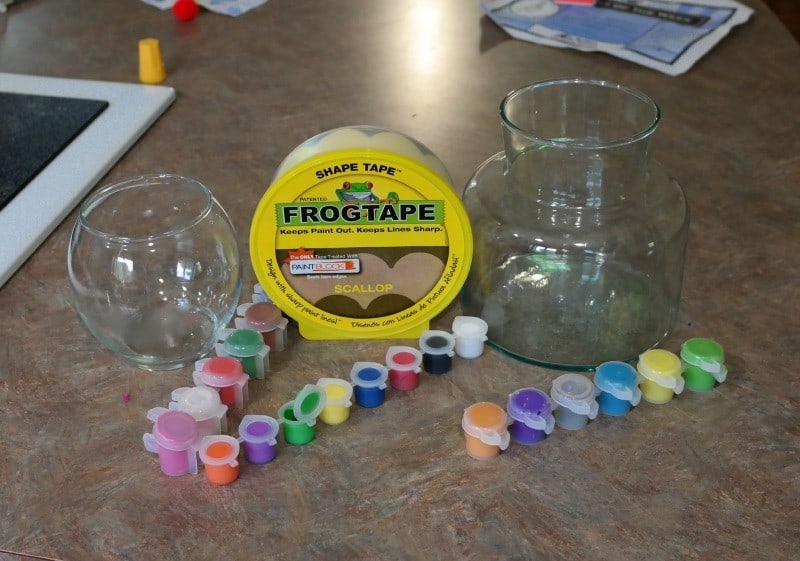 What you do:
Gather your supplies so everything is in reach
Apply the FrogTape® Shape Tape™ where you'd like it to go.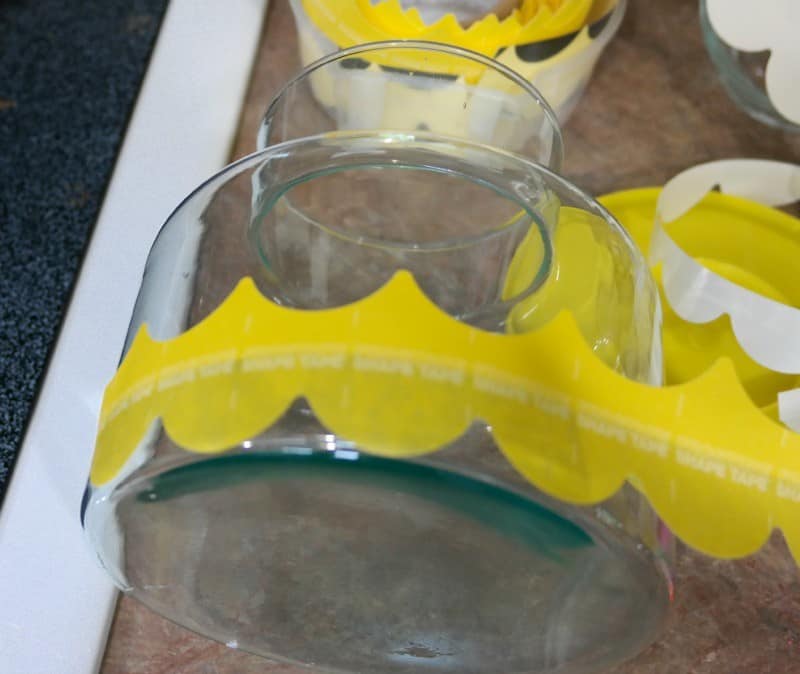 Make sure you smooth the edges down and flatten any little bumps (they seem to always pop up when I am working on a curved surface, maybe it's just me)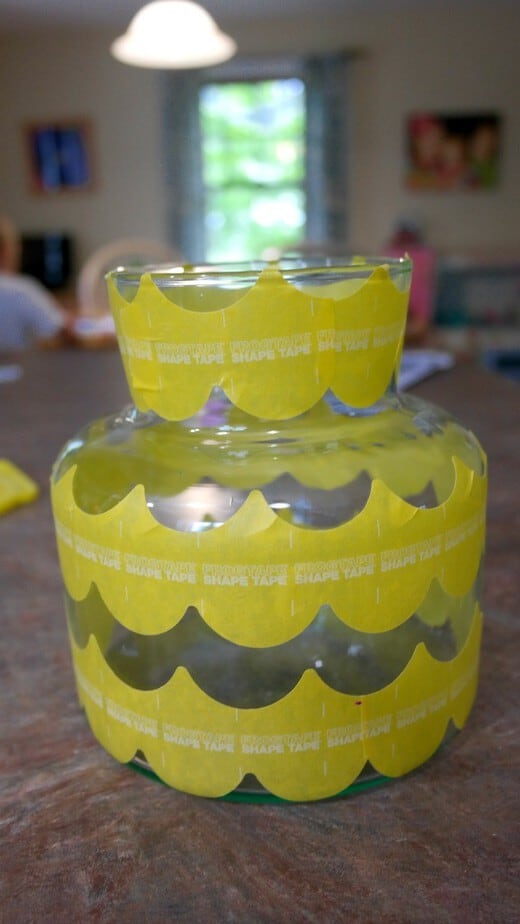 Apply paint where you'd like it to go. My 6 year old is working hard on his own vase- he's excited to pick his own flowers for the table and put them in his vase soon. AND since I forgot to take pictures of painting my vase, you get so see my handsome little guy who's not feeling well.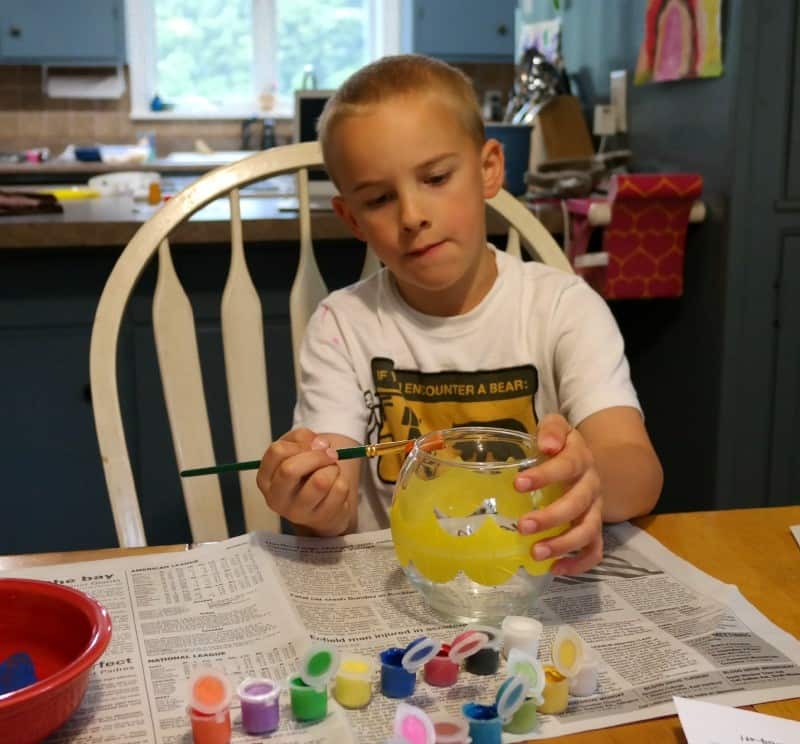 After your vase is done being painted, sprinkle glitter on top of the paint.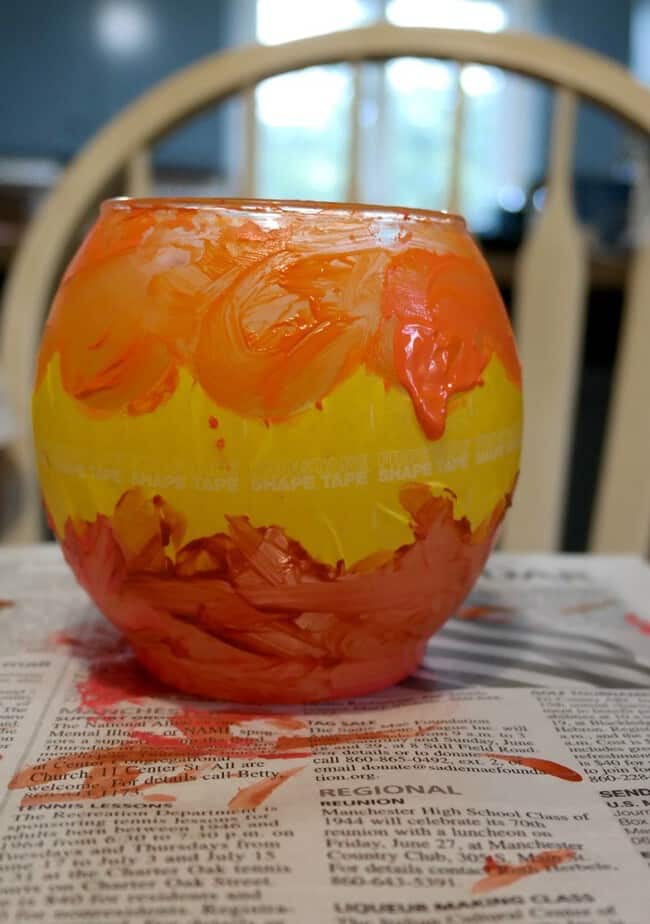 Allow to dry fully. ** Note: Probably not the BEST project to do on a humid day. We did ours on a humid day and the paint took hours and hours to fully dry.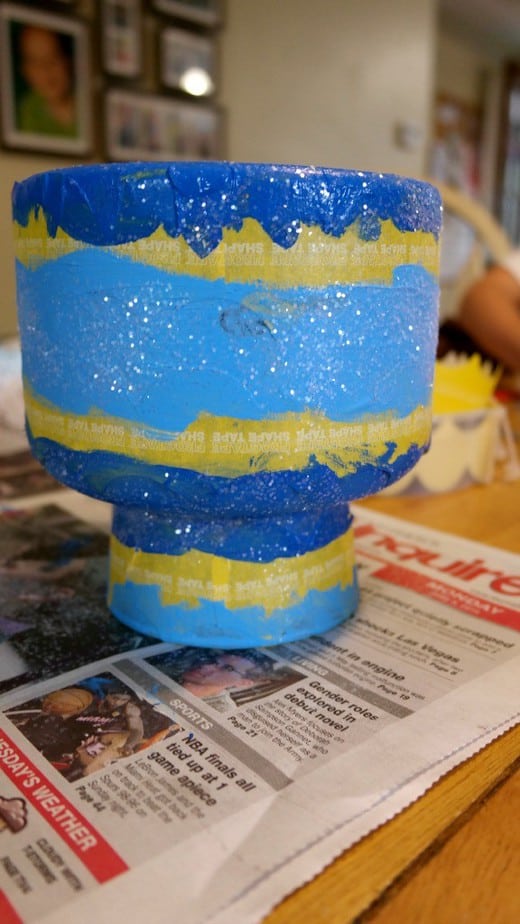 After the paint is fully dry, remove the tape and admire your work. Well done, my friend!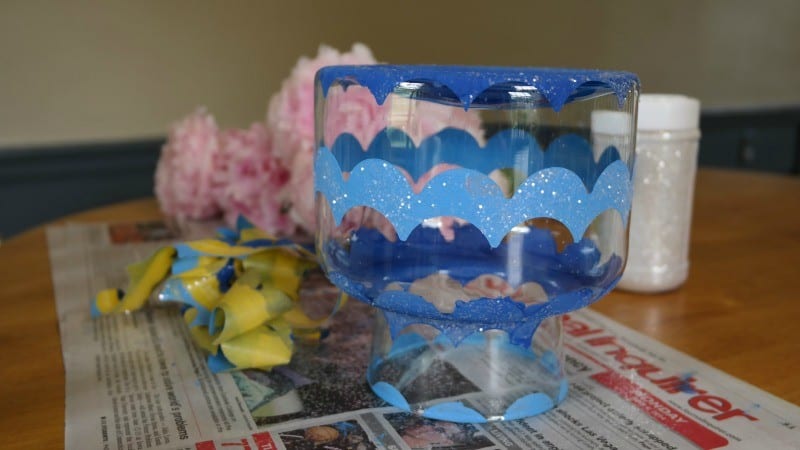 Then, fill with water and add your favorite flowers.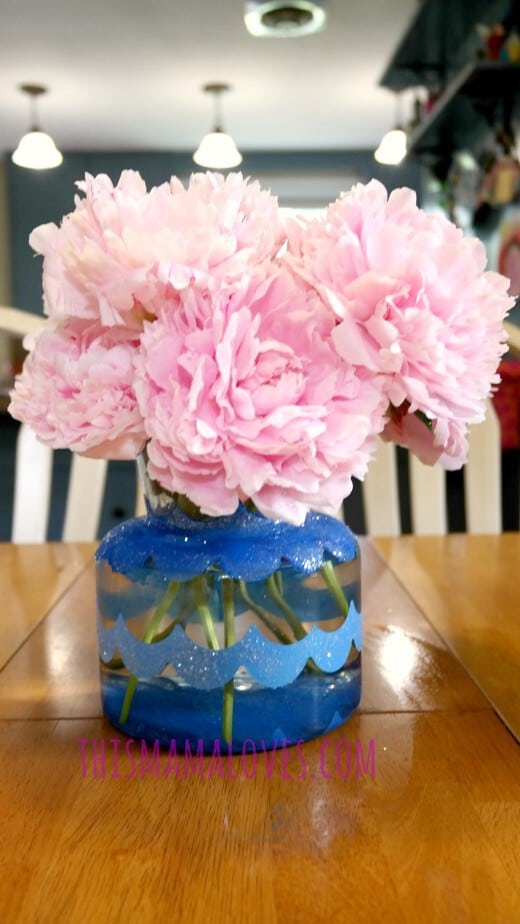 So what made me use the FrogTape® Shape Tape™? Well, it's fun. It comes in Chevron, Wave and Scallop pre-cut patterns. It's something new and different. I want to try to do a DIY photo canvas with a chevron background and hope to start that in a few weeks… I'm a little nervous but hey, what do I have to lose?
FrogTape® adheres REALLY well to any surface I've tried it on. Adheres well but removes easily and cleanly. That's super impotant when you are painting, you don't want the tape to damage your surface or your hard work!
The sky's the limit- or at least, as high as your ladder can reach, for your creativity. Paper, walls, furniture, housewares… you can use this tape on just about anything to give it a little extra pizazz.
Users can stagger the placement of the tape, or vary the widths, for personalized and unique designs. The first thing I thought of for the Chevron was to make a Charlie Brown t-shirt costume for Halloween!
Shape Tape™ is treated with patented PaintBlock® Technology, a super absorbent polymer that reacts with the water in latex paint and instantly gels to form a micro-barrier that seals the edges of the tape, which helps prevent paint bleed. It's designed with a slit liner on the back of the tape for easier application – remove one half of the liner, position the tape and remove the other half.
Shape Tape™ is available at participating Lowes and Walmart locations, and all Menards stores across the United States. Users should visit http://frogtape.com/shapetape for more information.
Follow FrogTape® (the makers of Shape Tape™) on Twitter and Pinterest @FrogTape for lots of inspirational ideas!

What projects will you be using Shape Tape™ for?