Grinch Christmas Vase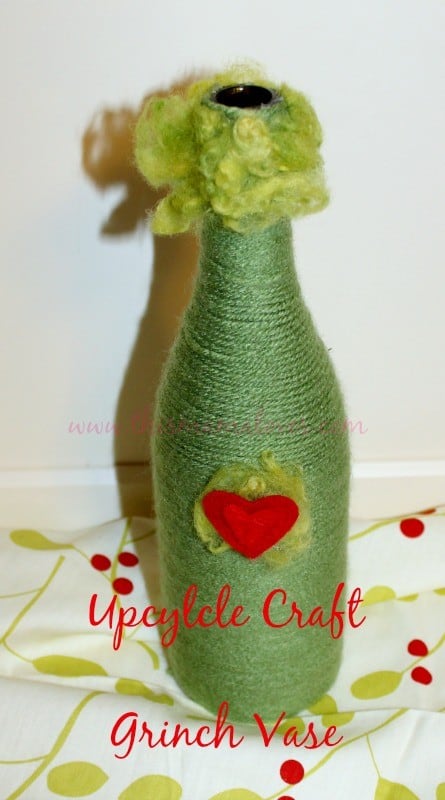 Supplies:
Empty wine bottle (or other bottle – shape or size of choice)
Green yarn
Green curly felt (wool)
Red sheet felt
Hot glue & glue gun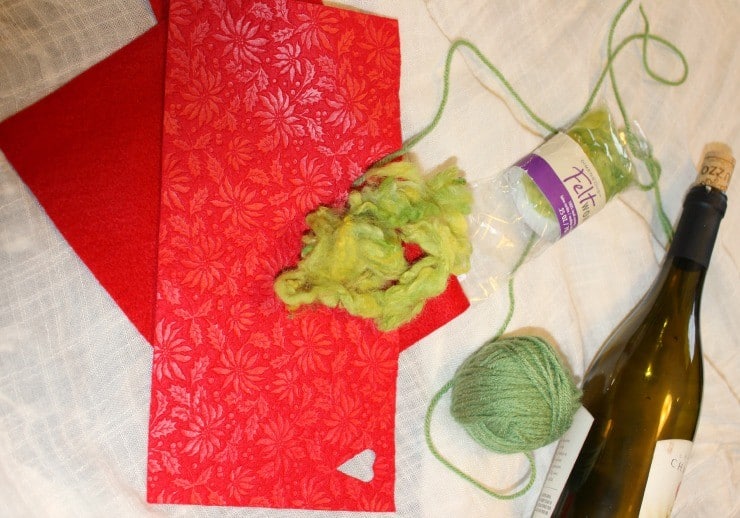 This is such an easy & fun craft for the holiday season and requires so few supplies!  Who doesn't love that silly old Grinch?
Step 1
You can begin by removing the label on your bottle.  Depending on the size and how securely it is still adhered to the bottle you may or may not need to.
Start by placing a small bead of hot glue around the base of your bottle and firmly pressing your first row of yarn into the glue.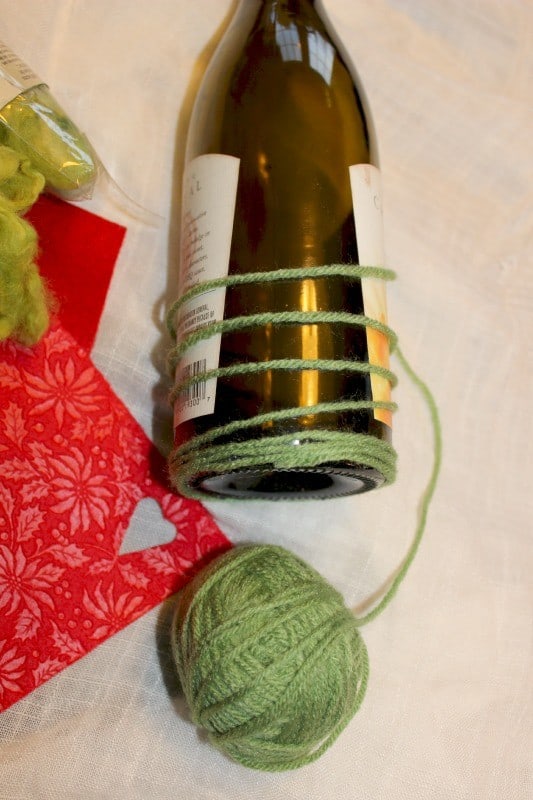 Step 2
Continue wrapping the yarn tightly around the bottle and keeping the rows of yarn tight to one another.  You should only need to glue the yarn in place every few inches or where the bottle size or shape changes
Completely cover your bottle with the green yarn.
Step 3
Pull apart a few strands of the curly green felt and glue them around the neck of the bottle, creating the hairy neck of the Grinch.  Add a small, fluffed piece of the curly green felt to one side of the front of the bottle.  Place graduating sized hearts on top of it to show how his heart grew & grew!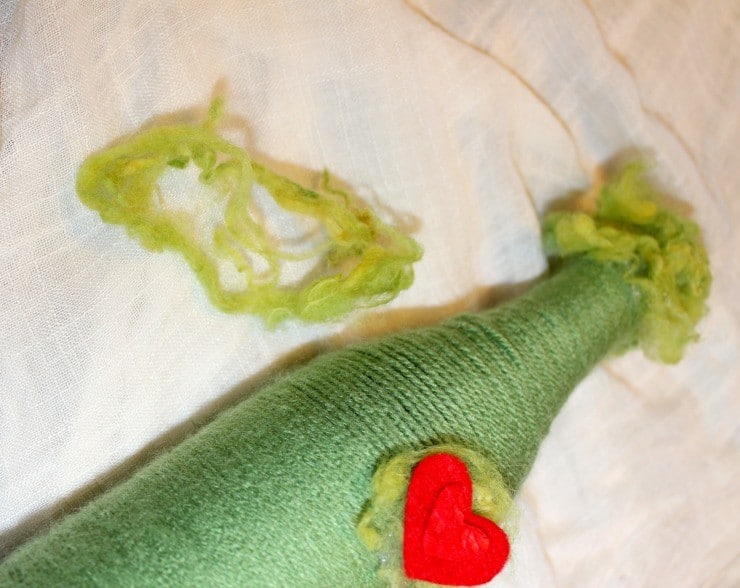 Final Step
Add holiday greens or flowers of your choice and enjoy!