Valentine's Day is next week (already!) and I've got the cards, a little something to surprise everyone in the family already.  I'm feeling like I'm prepared.  But then the kids reminded me that MOM! We always get Tobey a treat for Valentine's Day! MOOOOOOOOMMMMMM!
And so when Milk-Bone Dog Snacks invited me to be part of their 10 Days of Treats Campaign, I knew what we'd do for our Tobey. We'd make him a special treat container just for his Milk-Bone Biscuits as a fun Valentine's Day Gift.  Actually, I mentioned it to my daughter, and she immediately had a great idea.  Mom, she said, let's look in the recycling and see what we can use, and then we can use some Duck Tape! (Really, any excuse to use Duck Tape flies in this house.  It's so much fun to play around with!)
This post is sponsored by Milk-Bone on behalf of the BlogPaws Blogger Network. I am being compensated for helping spread the word about The Say It with Milk-Bone Campaign, but This Mama Loves only shares information we feel is relevant to our readers. Milk-Bone is not responsible for the content of this article.
I give you the work of my 8 year old and her Upcycled Dog Treat Container!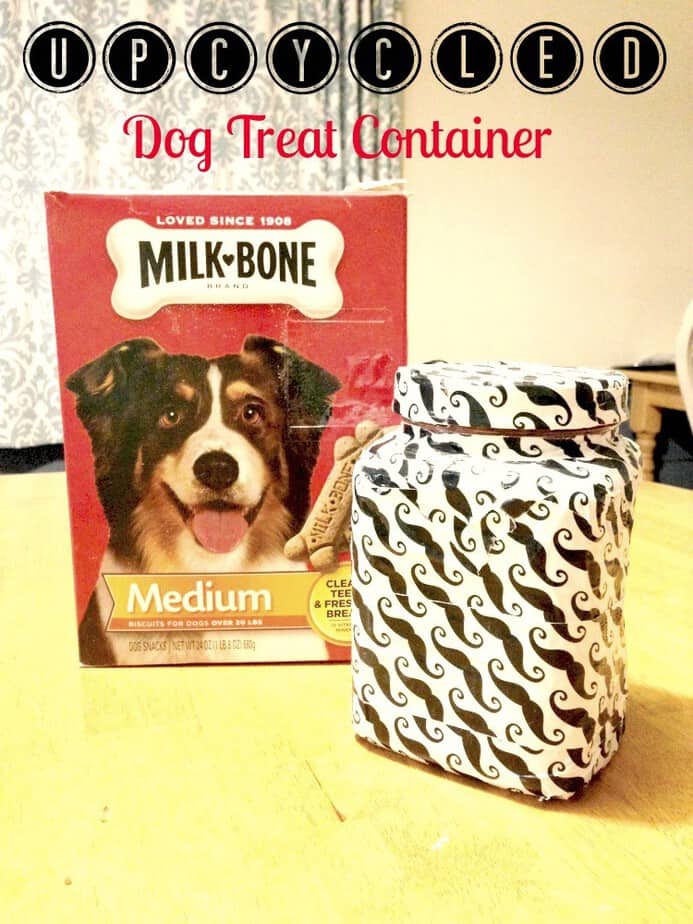 So, to make your upcycled treat container, you will want to get the following things: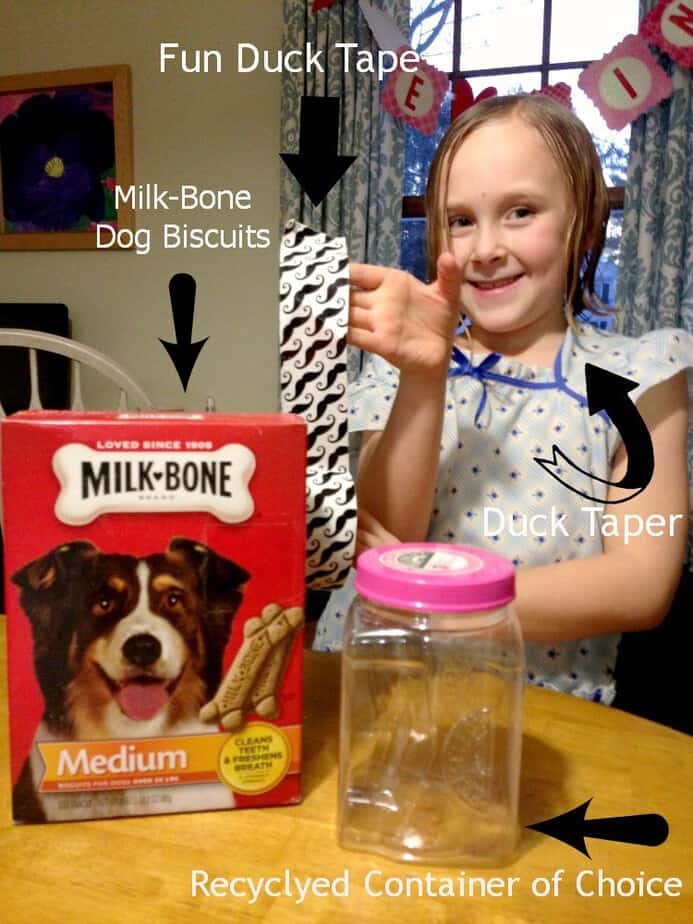 1. A container to hold your treats (clean and dry, of course). We grabbed a rice container because my kids are all under 9 years and they can easily hold this container).
2. Duck Tape in your favorite color/pattern/style
3. A Duck-Taper.  This happened to be my 8 1/2 year old, who was the creative brains behind this project.
4. Dog treats (We used Milk-Bone)
Instructions:
Cover container with Duck Tape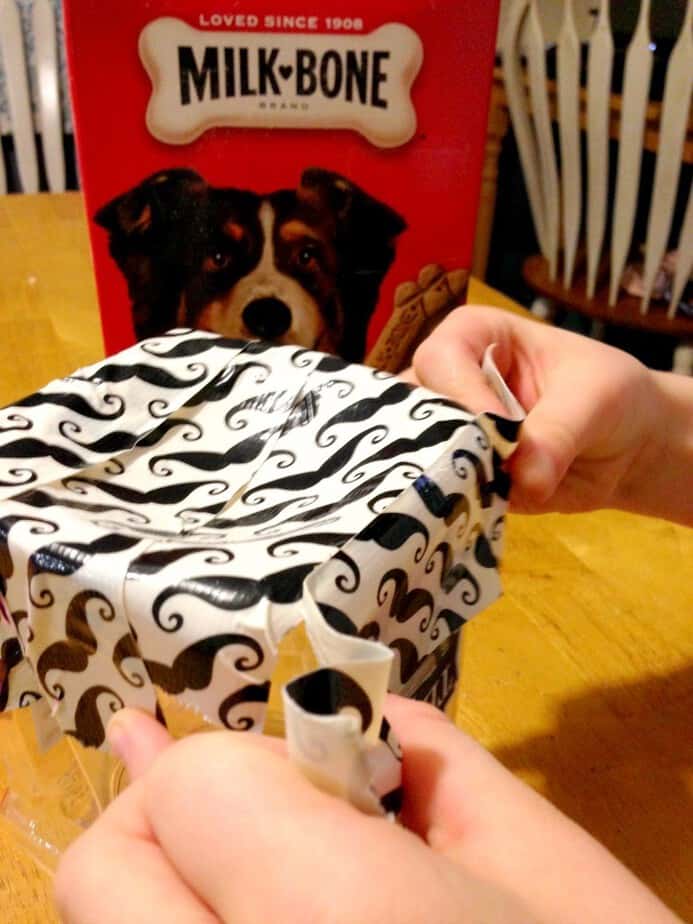 Fill Container with Treats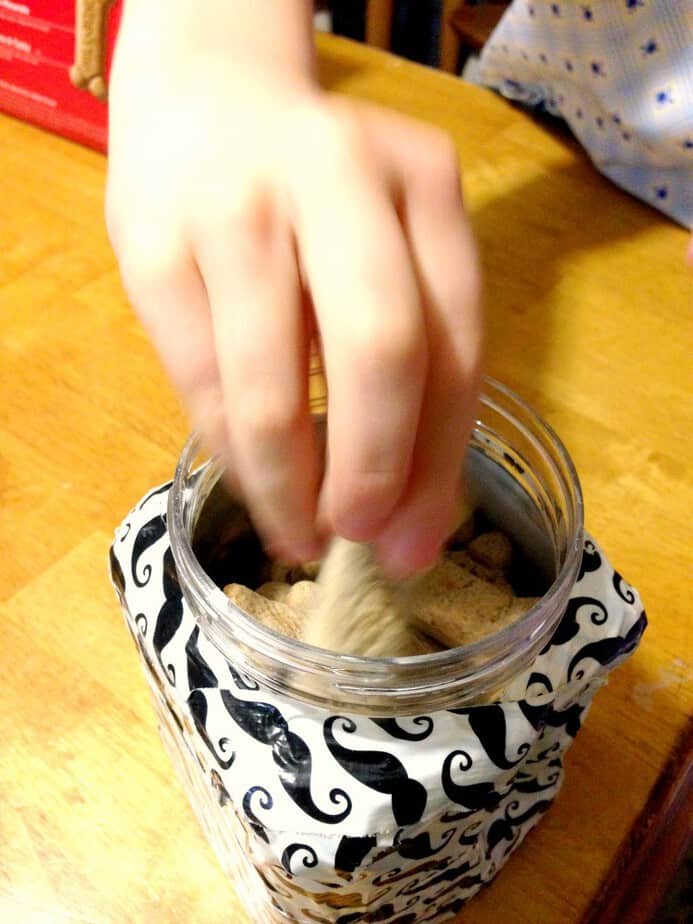 Give treats to your dog.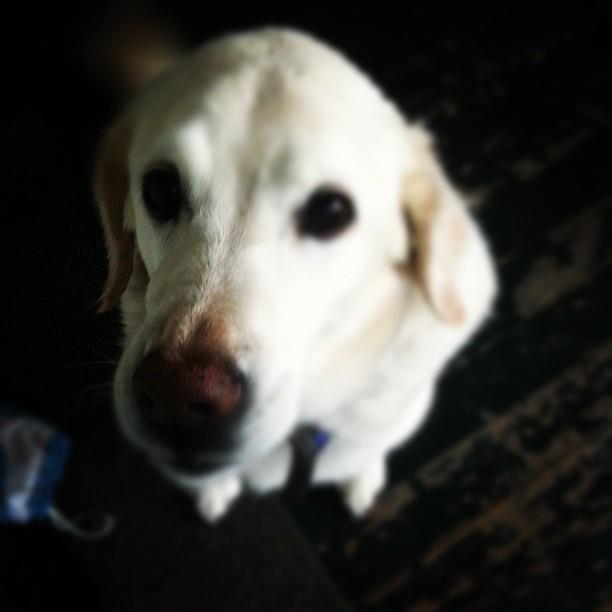 Once you've filled your newly upcycled dog treat container, head to your local store and grab some dog biscuits to fill it!! Easy Valentine's Day gift for your favorite canine. This Valentine's Day, when you buy specially marked boxes of Milk-Bone biscuits, you  may just find some LOVE inside the box! If you do find a red bone marked LOVE, visit Milk-Bone on Facebook and your little Valen-Canine will enjoy free dog treats for a year! Plus you'll be entered to win a lifetime supply of Milk-Bone dog snacks and $5,000!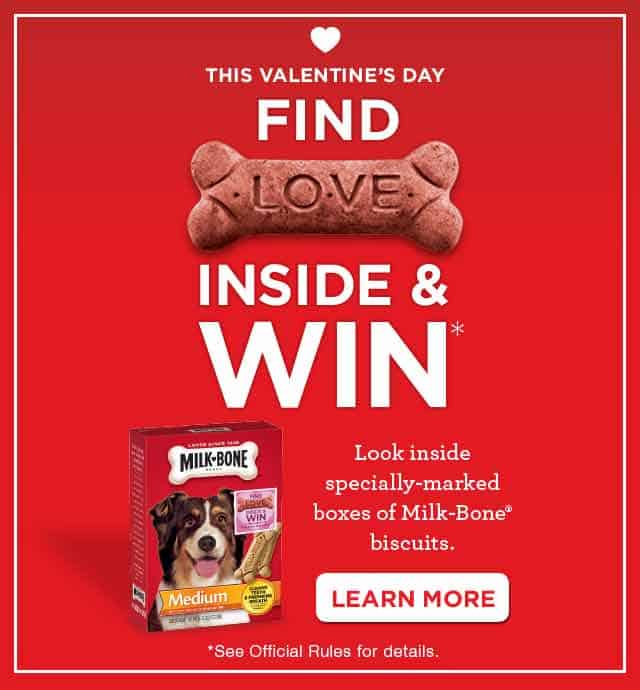 What are your favorite ways to share your love with your canine Valentine?  (Or any of your Valentines!)