I LOVE children's books.  Well, really, I love all books, but children's literature has always been something I've held close to my heart.  One of my favorite places to find books is Usborne Books, and one of my favorite people to get them from is Usborne Books through Kelly!  Usborne Books carries lots and lost of different books- books for babies, touch and feel books, noisy books, chapter books, lift the flap books, reference books, and so many more!!


We actually love Usborne Books so much that a few years ago, we did a catalog 'party' for them- and in lieu of getting free books for our home, we opted to use our freebies to donate a bunch of new books to our library here in town- this way, we can enjoy them, but so can many others, and with budget cuts being what they are, the library needed some fun new books.  It was fun to have Busy help me choose books for the library, and I was surprised how many people wanted to just give cash so we could purchase more books FOR the library!!
Some of our family favorites from Usborne are: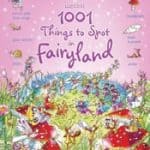 1001 Things to Spot in Fairyland, Fairy Cooking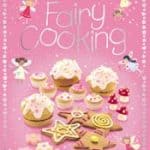 How to Draw Princesses & Ballerinas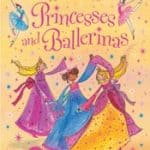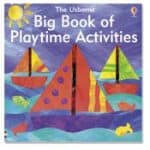 The Big Book of Playtime Activties (this is a compilation with other "How to Draw…." books inside- its GREAT!!) which is a go-to book for me for crafts, fun activities with the kids- they love it so they can learn to draw and make different things.  Love it.
I actually am realizing as I'm putting these images in that we have about 50 "favorites" from Usborne and I can't just go on and on (and on…and on…) about each book.  But we love them.  There's science books and reference books, activity kits, and so much more.  Busy B's first chapter book she read last year was Cranky Paws (a Kane-Miller book which is also Usborne).   I think we love these books so much because they are very well made, they don't fall apart, and the quality of the stories and the illustrations across the brand is wonderful.
This month Usborne is offering a steal for their new consultant kit, and Kelly is looking for new team members.  People who join her team can get the large business kit (value of $380) for the mini kit price of $69 plus tax (shipping included)!!  The business kit includes over 20 books plus business supplies to get started.   No minimums required.  The new recruits do not have to live near Kelly.
Interested?  Want to know more?  Look under Income Opportunities on Kelly's site!! (I am really, really really contemplating this one.  Even just for online stuff. I love it that much.  I've NEVER seriously thought about this before, but I am now!)  I am now, as of July 7, 2011, a consultant.  Hoo boy!!
Kelly has offered to send one of my readers their Mandatory Entry: Leave a comment with your name and be sure to leave a valid email address in the comment form.
Extra Entries:
Visit Usborne Books and tell me a book you'd like to try (not mentioned above) +2 entries
Like Usborne Books through Kelly on Facebook +1 entry (leave her a comment on her wall and get a 2nd comment!!)
Follow me via RSS Reader or GFC (+1 entry each, up to 2)
Share this giveaway on any social networking site: #Win @Usborne #childrens # books winners choice from @mamatomjr http://wp.me/p1qA6G-2u9 #giveaway (up to 2x/day at least 1 hour apart)
This giveaway will end on July 31, 2011 at midnight, EST. US only. Winners to be chosen randomly. Winner has 48 hours to respond to initial contact or new winners will be selected.
[ad#glam between posts]
0