United Way has been an amazing source of support to communities and a way for individuals and companies to help support others. I've participated in United Way events and I know many friends and family who've had their donations doubled or matched by their employer for United Way endeavors. It's a pretty great organization and Savings.com has hired me to tell you about the new United Way and Valpak partnership. Yes, the Valpak that sends envelopes of coupons to your home on occasion. United Way gives a lot to communities, even when you can only give a small amount. Valpak understands how important it is for all of us to be mindful of how we spend our money, so this is a great partnership- everyone wins, especially those who are in need!
Ever wonder what a dollar buys?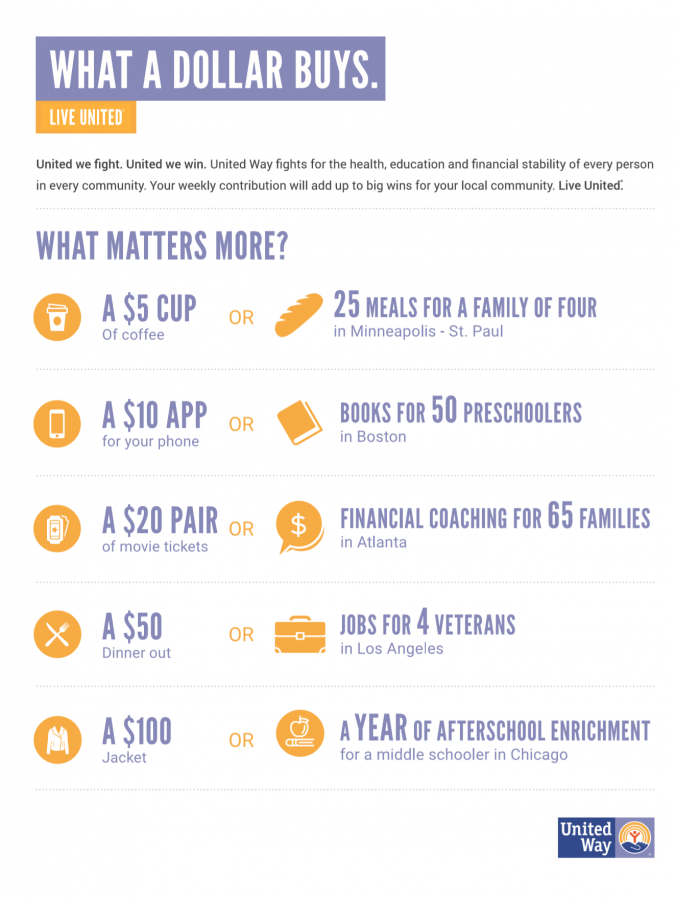 United Way offers so many ways to support our friends and neighbors! It's amazing to think of what a dollar can buy, isn't it? Or what a few dollars can do?
Valpak has partnered with United Way to harness their shared commitment and engagement in local communities across America to fight for the health, education and financial stability of every person in every community. They are doing this via the specially branded envelopes, via shopping portions given to United Way, and via the HP products giveway! Giving a little means a LOT for your community with United Way.

Shop HP's Back to School buying guide. A portion of all sales will go to United Way. Enter for a chance to win $5000 in HP products for you AND for a school in need. (Giveaway goes live at 12:01AM ET on 8/20/19.)

Be sure to open your Valpak & United Way co-branded envelope for a chance to win $100 instantly!Below is what to watch for in your mailbox!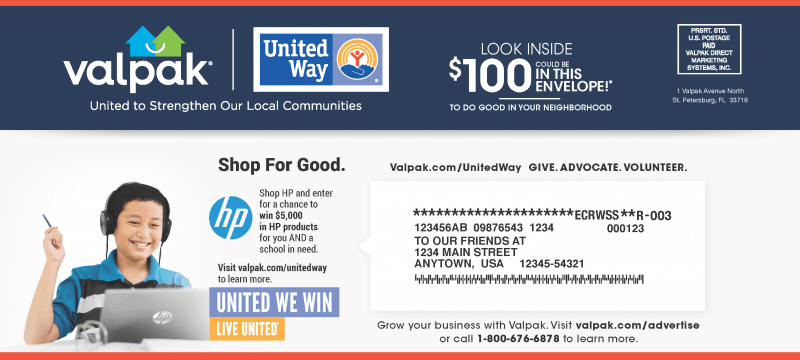 Have you donated to United Way? Will you help support this Valpak and United Way partnership this month?