As you grew up, did your family play a lot of board games together? Monopoly, Scrabble, and Sorry are just some of the classics that bring back a wave of nostalgia. Today, though, there are so many videogame options, all without requiring the inevitable clean-up of board games. Hallelujah! No more boxes falling apart, or missing dice since they were substituted in a game of Yahtzee at one point. This guest post shares some of the best videogames for family game nights- enjoy!
The Best Videogames for Family Game Nights
Family game nights might not need a board anymore, but they're still just as fun. Take a look at some of these game ideas!
Nintendo's brand new to the scene Clubhouse Games: 51 Worldwide Classics is the perfect addition to your digital game library! Play and discover 51 classic boardgames, card games, tabletop games and digital delights from around the world. Clubhouse Games: 51 Worldwide Classics offers dozens of ways to relax and connect with friends and family. Four-in-a-Row, Texas Hold'em, Chess, Slot Cars, Mancala and so many others, this collection includes new and old favorites spanning centuries of strategy and creativity. It's a virtual game closet overflowing with fun choices just waiting to be explored! We received a download code for this game- so much fun for all of us!
Traditional Board Games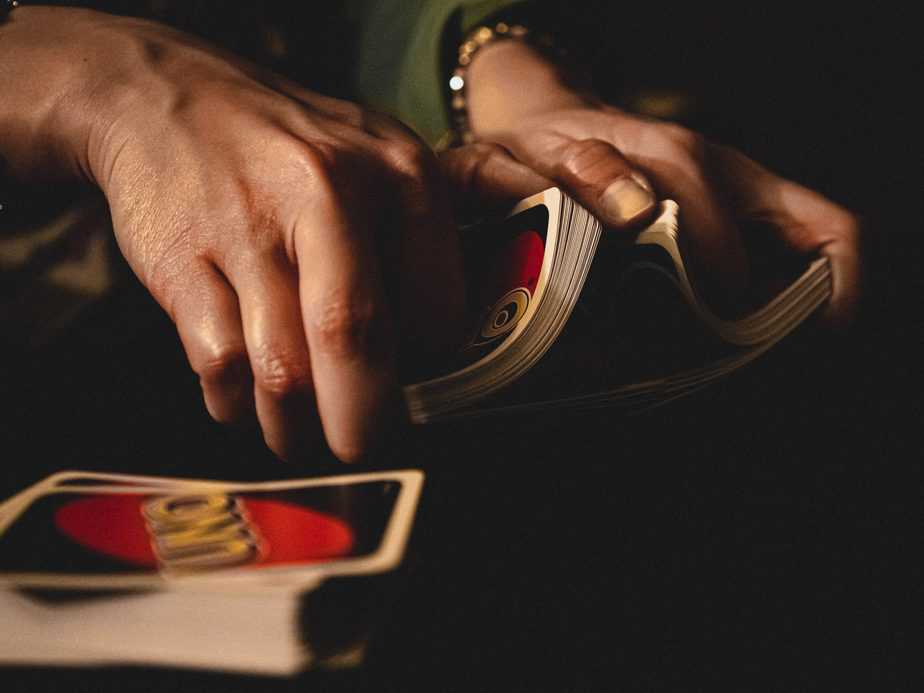 Classic board games are still loads of fun when they are online, especially without the added clean up. Below are some of the greats that you can play with family and friends online.
Clue

. Perfect for ages 8 and up, this class whodunnit game should make its way into your arsenal for a rainy day. You can purchase the game on the App Store or Google Play, and within minutes you'll be blaming Colonel Mustard for being in the kitchen at the wrong time.
Catan

. Yes, it's true, the game that has been known to make enemies out of friends with its sheer competitiveness as players vie for the most resources. If you haven't played the game before, the objective is to build settlements and cities and is done so by collecting various resources and building roads between your cities.
Ticket to Ride

. This is not quite a classic in that it's fairly new to the market, having come out in 2004, but has won several board game awards since then. The turn-based strategy game is fun but can be a bit irritating when trying to set it up, especially for kids who can't quite reach every edge of the board. Putting it online is, quite literally, a game-changer. If you haven't played the railroad-building game, give it a try. Your whole family will love it.
Uno!

Okay, so this actually a

card

game, but there's no denying that it is a true classic family game. The best part of playing this colorful card game online is that nobody has to shuffle the cards! Want to play with some extended family members that live across the country? That's not a problem now since it's available to play worldwide.
Arcade-like Games
This section is for the kid in all of us that just wants to drive really fast around corners or jump over valleys at record speed. Arcade-like games tend to be pretty straight-forward, quick-paced, and relatively laid in terms of strategy. They're also the brightest games you'll find!
Mario Kart 8 Deluxe

. You can play up to 4 players at once with this fun go-kart game if you have a single Nintendo Switch. However, if for some reason you come by multiple Nintendo Switches you can play up to twelve players with USB cords. Now that makes for one very large extended family game night! This game is great for all ages, and the timeless characters and colorful graphics are enticing. It might even bring back a little nostalgia from the earlier Mario Kart.
Kirby Star Allies

. This is a simple and laidback game and is perfect for all ages, so it is great for family game night. You'll need a Nintendo Switch to be able to run this game.
Sonic Mania Plus

. This beloved franchise will have you reminiscing while you play in the competitive multiplayer mode, racing against your kids. There's also Encore mode, though, in which each player's character has unique abilities. The characters play the same levels as you would single-player, with a few tweaks to allow you to make the most of your character's traits. This game is currently available on all three of the major video game consoles: Playstation 4, Xbox One, and Nintendo Switch.
Puzzle Games
The following games are fantastic co-op opportunities that require multiple players to work together to figure out a puzzle. If you have a wide range of ages, these can be great since the younger kids will learn from the older kids or adults, and can rely on them for some of the more challenging puzzles. If you are looking to use games as learning experiences, try a puzzle videogame.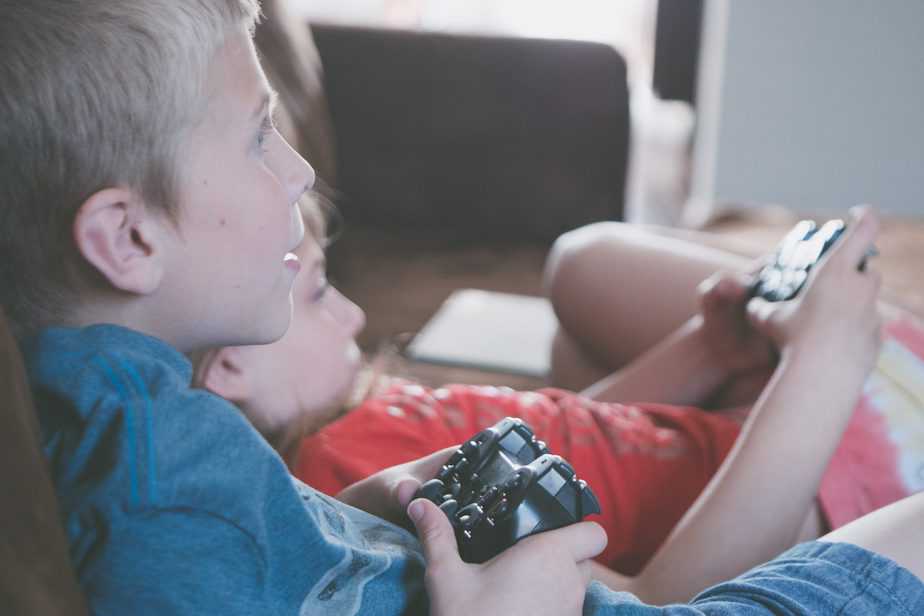 Snipperclips

. This game is a puzzle video game that relies on two people to work together, so if you are aiming for less competitive gameplay, this one is a hit. You essentially work as a team to cut out pieces into specific shapes. Yes, it sounds basic but is more engaging than you'd guess. Unfortunately, it's a two-player game, so you'll need to take turns to make sure everyone gets to play. It's family-friendly and great for ages over age 5. This will really get you thinking!
Never Alone

. This game is stunning, and you'll have to work in teams of two to solve these puzzles. It is based on Alaskan Indigenous folklore, It's available on plenty of consoles, and you can play it on your PC if that suits you best.
Ultimate Chicken Horse

. This strange-named game started as Kickstarter and is better for older kids and adults since it is a little more complex as you literally build your own level with puzzles. It's available on a couple of different consoles, including both Xbox and Nintendo.
Hodge Podge of games
This is a mixing pot of fun options. If you are looking for party games, trivia, or games that will have you gasping between bursts of laughter, check out these family-friendly video games.
Jackbox

is a fantastic series, but not for young kids. It's a quiz-based party video game that will have you holding your sides as you laugh. However, each individual playing will need a smartphone or tablet to play effectively.

quiz-based party video games. There are multiple Jackbox games now, and is available on plenty of digital platforms. Seriously, if your family members have a great sense of humor, this will bring hours of fun on game night.
Skribbl

.

This online version of pictionary relies on you drawing pictures with your fingers on your smartphone, so be prepared to laugh at some of the ridiculous things your families have to draw with their fingertips.
Overcooked 2

.

Your kids may never want to help cook dinner again, after playing Overcooked 2 with you. The cooking simulation videogame is great for 4 players and is a chaotic version of the craziest restaurant kitchens you can imagine. It is ideal for any age.
Super Mario Party

.

This family-friendly classic Mario game goes back to the Mario party roots, beginning with a monopoly-style game. While your characters make their way around the virtual game board, you'll be thrown into mini-games depending on where you land each turn. One of the reasons that many of the games listed here are from Nintendo Switch is that the company prides itself on being fairly family-oriented, and steers away from more of the violent video games.
Smooth family game night tips
Having the right game for your family is the first step in a game night, but it's not the only one! Here are several tips to make sure that your game night is fun and light-hearted, even for the most competitive family member.
Make sure you have reliable internet before starting up any online game. If you're looking for an

unlimited data plan with no speed restriction

, check out Smarty which offers Unlimited 4G & 3G data all without a contract. Yes, seriously. And no, there are no speed restrictions at a certain data usage, which is always the kicker to being able to play online games without buffering or being interrupted.
If the game only allows for a set number of people, make sure to set the rules of upfront of how many turns each person has before switching to another family member. That way, nobody feels left out or upset when it's time to pass over the controller.
Have snacks. Is any game night complete without snacks? The best part of switching over to online games is that no game pieces are going to be stained with oily-popcorn hands; just make sure you have a napkin handy to wipe off any controllers or your phone before passing it over to the next player. If you want some inspiration for some tasty snacks, you can't go wrong with the

no-mess choices listed here

. Check out this

earlier blog

for some more ideas.
If you have family members that are very competitive, try some of the puzzle-based games that reward you for working together, rather than

against

each other.
If you are not sure which console to buy, but have been thinking about introducing one to the family,

here is a breakdown

of the pros and cons of each one. If you have young children, the Nintendo Switch is likely the best choice for the sole reason mentioned above: Nintendo prides itself on being family-friendly. However, the other main consoles have benefits and disadvantages, so you'll want to do some research to see which option would best fit your family.
What are your favorite videogames for family game night when you decide to go online for some family fun? We're big on Mario Kart racing when we do digital game nights!