This is a sponsored post written by me on behalf of Walmart Family Mobile. All opinions are 100% mine.
I'm going to be co-hosting the Walmart Family Mobile Twitter party next week and can't wait to share about one of our favorite ways to save money: No contract mobile service from Walmart! We all know Walmart offers the best value in so many categories, so why not take another step and look at how you can save even more of your hard earned dollars with wireless?
It's easier than ever to save on your wireless service now- with Walmart Family Mobile, you get nationwide 4G LTE coverage powered by T-Mobile AND no contracts, no activation fees! Plans start at just $24.88! Take a peek at your last wireless bill and tell me if yours was even close to that. I'll wait….
You can also take care of all your wireless needs in one place. That's a time and money saver, leaving you more time for those memories you want to capture in that phone camera when you're on the go!
Did you also know that you can have an iPhone SE on Walmart Family Mobile? YEP! And for just $159 (all colors). That's the most affordable I've ever seen an iPhone and I've seen many! This is also a fantastic gift idea and there's lots of time to head over and grab one for someone you love (even if it's yourself, we won't judge).&nbsp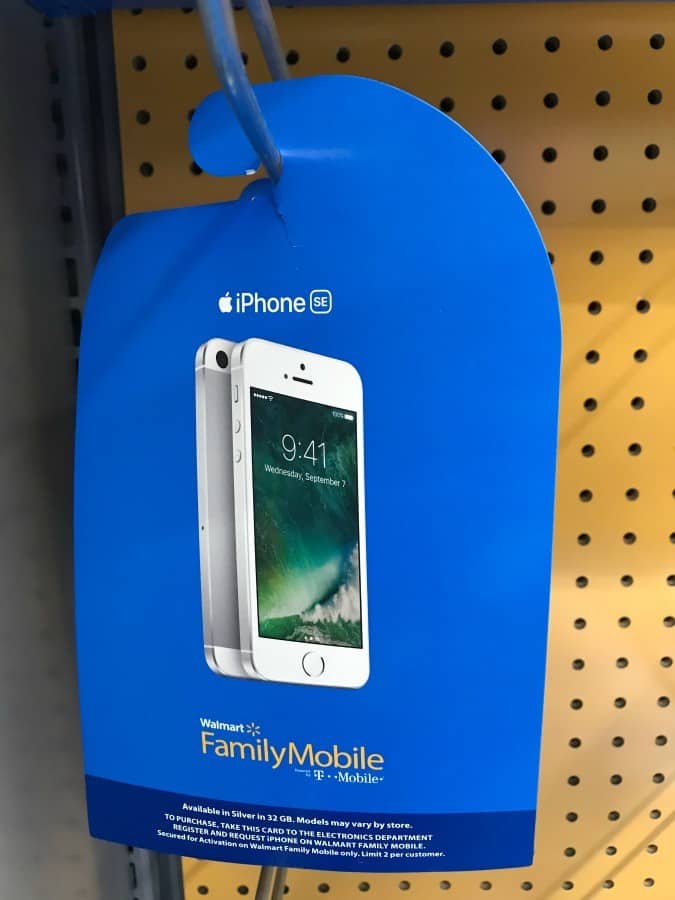 Wanna know how we get the "Holidays, Holi-done" with your family? Well, with our crazy schedule between soccer, gymnastics, and guitar lessons plus Scouts, Church and Sunday School, it isn't always easy, but we make a point to always find time for family! We may skip ribbons and bows on packages, and we may buy the gingerbread cookie dough already made…maybe we don't bake all of the kinds of cookies we may want, or, my favorite idea, bake a double batch of one, have a friend bake a double batch of another, and share the second batch with one another. That's a two for one for cookies and leaves more time to be with family and friends. It may also mean that we say "no" to invites and "yes" to a quiet night at home with the family. Use Walmart Family Mobile to always stay connected, especially during the busy holiday season.
With all of this said, our friends at Walmart Family Mobile want us to help YOU get the Holidays HOLI-DONE!
UPCOMING TWITTER PARTY:
Date

: Tuesday, December 19, 2017

Time:

1P – 2P ET
Who: Follow @tammileetips and @brettbmartin on Twitter to participate in the Twitter Party
Where: Follow along with the #WalmartFamilyMobile Hashtag

Prizes:

Ten (10) eligible entrants will be randomly selected to win one of the following: four (4) $50 Visa gift card (4 winners), one (1) $100 Visa gift card (1 winner), one (1) $200 Visa gift card (1 winner), four (4) iPhone SE + $24.88 data plans (4 winners)
You must RSVP via the widget below to participate in the Twitter Party
Learn More about the Walmart Family Mobile Twitter Party here: https://izea.com/wfm-twitter-party-sweepstakes/
Hope you can join us next week! We have some amazing prizes to give away!