Switching to Grain Free Pet Food for Dogs and Cats
This post about switching to a grain free pet food for dogs and cats is sponsored by UNTAMED™ by 4health® – a new line of grain free pet food specifically formulated to satisfy the primal hunger of cats and dogs. Now, most pets today are rather spoiled (I'm pointing that finger at myself, my friends) but even in the games we play with our spoiled furry family members, those primal hungers and instincts make appearances. Those primal instincts and needs still need to be met!


The joy of the hunt, the scents of the prey, are things that we pet owners can do to help to meet those primal needs- via toys, games, and their foods. Finding a food for my pets that's got ingredients that fill those primal hungers AND is grain free makes this mama very happy.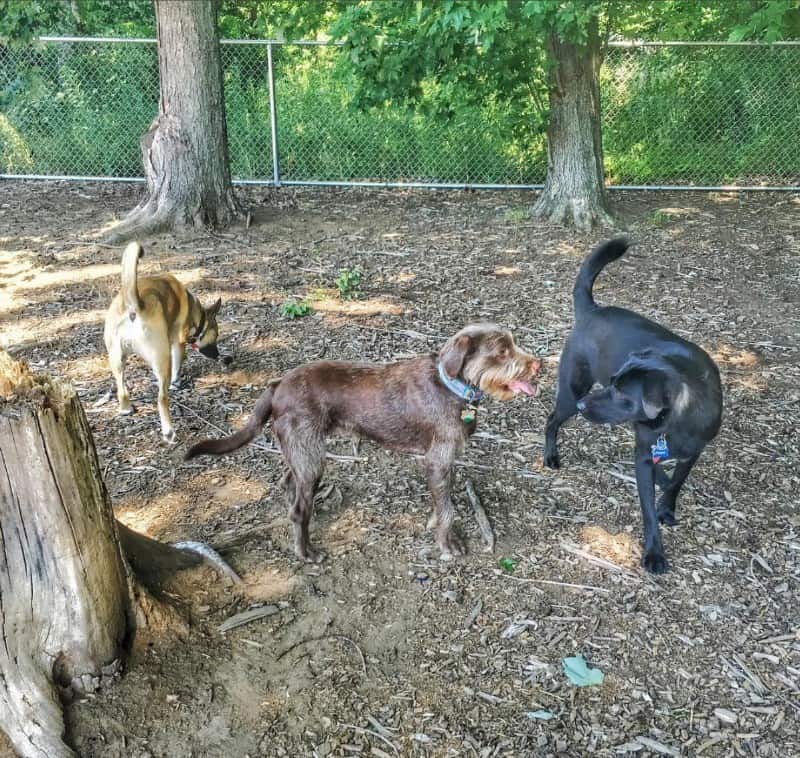 Brownie doesn't run loose often because we don't want something happening to her, we also live in a heavily wooded area and larger animals could easily prey on her which is also part of why Rosie is an indoor cat. The local dog park is a great place for her to run and play and feel that freedom SAFELY. There she can run "wild" to her heart's content, interact with other dogs, and feel free! She's happy, I'm happy she's had a fun hour or so, and we can go home and she can have some good food to fill her belly afterwards.
In recent months, both Brownie and our cat Rosabeth (Rosie) have had some belly issues. The incidences weren't at the same time, it just happened that they both had some belly issues. They are indeed part of our family, and it was quite worrisome when Rosie started to vomit frequently and again a few months later when Brownie was vomiting as well. There weren't changes in anything here at home for either of our furry family members, so we looked into changing foods for them. After speaking with our vet about switching foods for both of them, we looked into various options. We decided that we'd like to find some pet food with the same wholesome, flavorful nutrition as we put on the table for ourselves. We specifically decided that we'd like to omit grains from both their diets to see how their bellies responded. We found a great limited-ingredient pet food that offered varieties for both our dog and our cat in 4health® UNTAMED™.
Now, you may or may not remember, but when we adopted our Brownie, she'd been in a foster home for many, many weeks recovering from a tough start in life. Brownie and her littermates were dumped in the woods in Georgia and left to die. They survived on whatever they found, which included rocks, feces, sticks, pinecones, etc. Having her start up with belly issues again was concerning and we wanted to take quick steps to keep our girl healthy and strong. Rosie's early days may not have been as tough as Brownie's, but as an indoor kitty, we want to make sure she's got what she needs nutritionally and also help to find ways to satisfy her natural urges (ie hunting).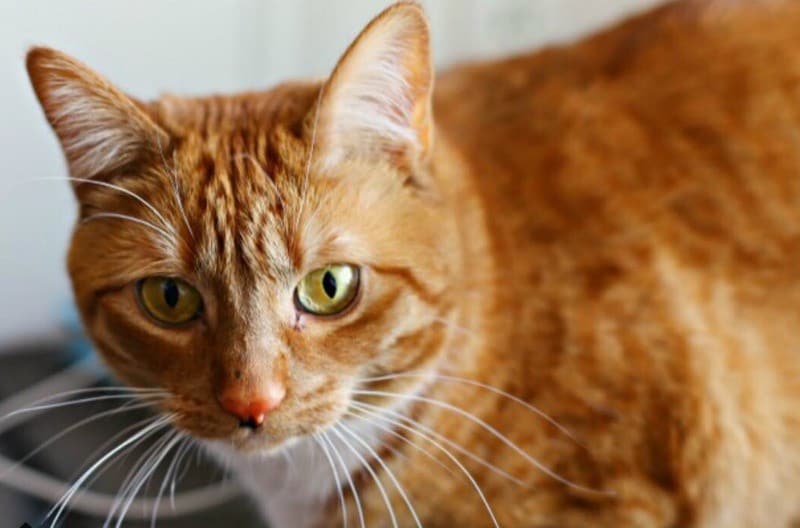 We can do toys and games for the hunting part, but how cool is it that we can find pet food available at a local store that helps to satisfy that primal hunger of hers? Yep. You can find 4health® UNTAMED™ dog food and cat food exclusively at Tractor Supply Co. and TractorSupply.com. While I love to shop online, we're at TSC frequently for chicken feeds, so it's nice to be able to grab food for the other pets while I'm there and save myself a separate trip to another store.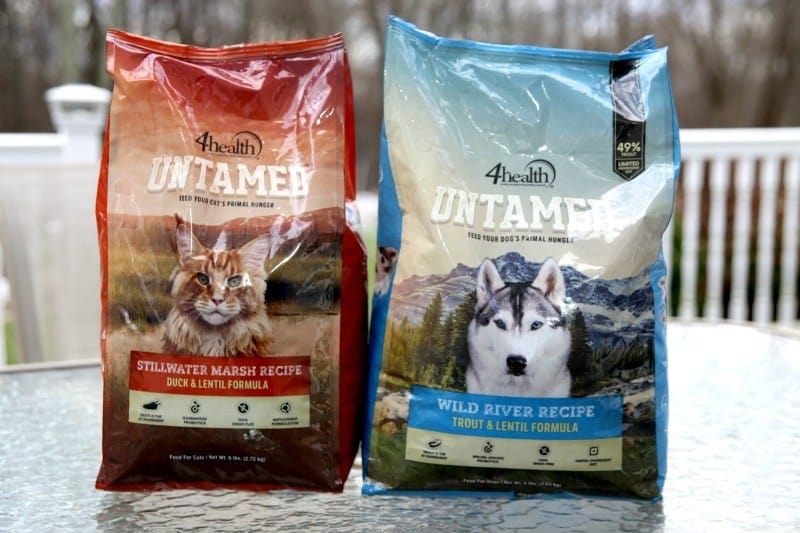 About the 4health premium pet food brand:

Real meat is the #1 ingredient, complemented by whole vegetables, but never any corn, soy or wheat. Just premium, tasty ingredients you can trust, the nutrients they need, and a price you're sure to love. Providing optimal nutrition for optimal health. There's no corn, no wheat, no soy in any of the formulas. There are, however, antioxidants and omega fatty acids for skin, coat and overall health of your pet.

Anyway, we all know the biggest test of a pet food, regardless of how much WE like it as a product, the biggest question of all…will our pets eat it? It's all well and good to try a premium pet food but if your dog hates the taste…well, it's just not going to be a good fit, right? Well, you can see for yourself below, but both Brownie and Rosie LOVED the UNTAMED foods they tried. They still do- we've already purchased again to replenish their supply! The animals and our family are all happy to have found a great brand that we can find easily at Tractor Supply.
The funny part of this clip is that Rosie doesn't actually like me very much. I never see her when it's just me home during the day, unless someone forgot to feed her and she's hungry. I think she smelled the trout flavors in Brownie's new food bag and couldn't contain herself! She's SUPER picky about her food, and has been known to leave certain flavors in her dish when eating. Brownie will eat just about anything!
Ask your veterinarian about how to switch your pet's food. Please note, we did switch to grain free food for our dog and our cat after discussing with our vet, and made sure that we followed their recommendations. We added the new food in gradually, increasing the amount of the new food every few days and decreasing the existing food they were on.
#UntamedPets, #TractorSupply, and #4health