It's the New Year, which inspires new resolutions by  many to lose weight, be healthier, and so many other things.  I was given a free one month subscription to Weight Watchers to try their Simple Start plan and write about my experience.Though I was compensated for my time and commitment, all views, positive and negative, are my own. I made a decision about a month ago that it was time to get serious about my weight.  Not just to look better, but because I want to stick around for a really, really long time. I need to BE healthy and LIVE healthy to set that example for my kids.  I owe it to myself. SO. 
I think part of the reason so many don't keep resolutions is that doing something for 365 days can seem like a really, really long time.  For those who haven't ever exercised, promising yourself you will exercise every single day for a year can kind of feel like all or nothing. And most of us  know how easy it is to miss a day for illness, and then when you are better, to have to catch up on other things in life, and well, that's 2 days gone, and then you have fun plans the third day…. it's easy to slip OUT of the mindset of that resolution once life happens.
There are countless programs out there designed to help regular folks like you and like me to help meet fitness and weight loss goals. One thing I really like about Weight Watchers' Simple Start program is that it's 2 weeks to start.  It's not a year long commitment.  It's 2 weeks.  2 weeks, and you get all kinds of tools to help you be successful.  Most of us can handle a 2 week commitment, right? Sign up is so easy, and takes a minute at most.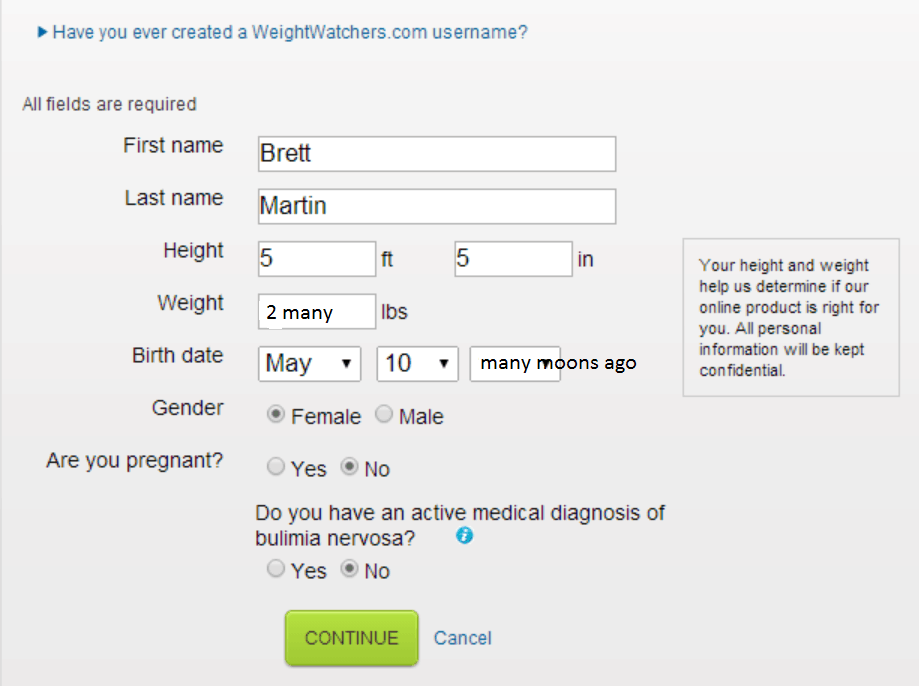 Once you've created your information, it'll double check that your info is correct.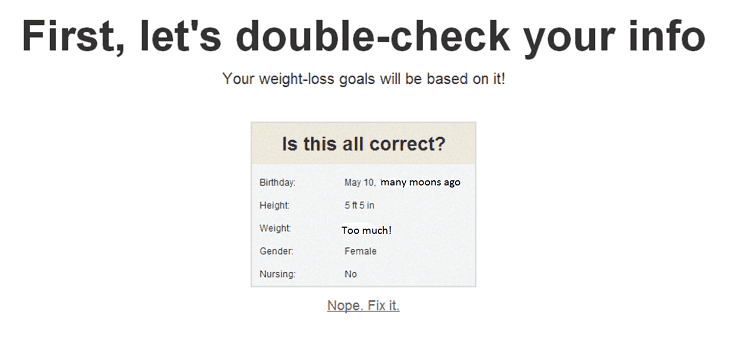 Once you are signed up,you can start following the Simple Start plan which makes things SO simple for us.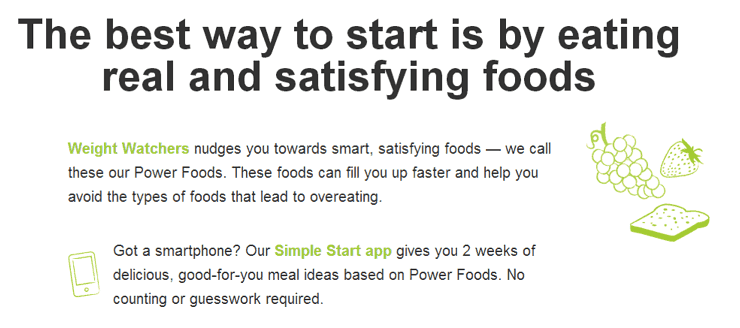 You can also make customizations and set smaller goals for yourself. I really liked the "My Routines" section.  I'm great about having fruit with lunch and veggies at dinner.  But veggies at lunch?  Fruit at breakfast? Notsomuch. Also…I've fallen off my Fitbit wagon and need to start. So that was added in.  Putting my fork down is something I REALLY want to work on. So for a start, these are my routines I want to work on. Once they are more habit than conscious decision, I'll change up my routines.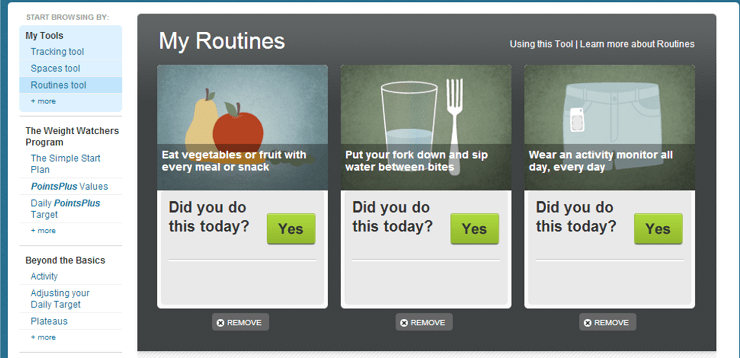 Simple Start gives you a FULL 2 weeks of recipe ideas and suggestions.  Really, all we have to do is make sure we have ingredients and a bit of time to make them. Each recipe seems to have some "swaps" ideas so you can add protein, make it a vegetarian meal, dairy free, vegan.  This isn't even all of the lunch options offered in the Simple Start!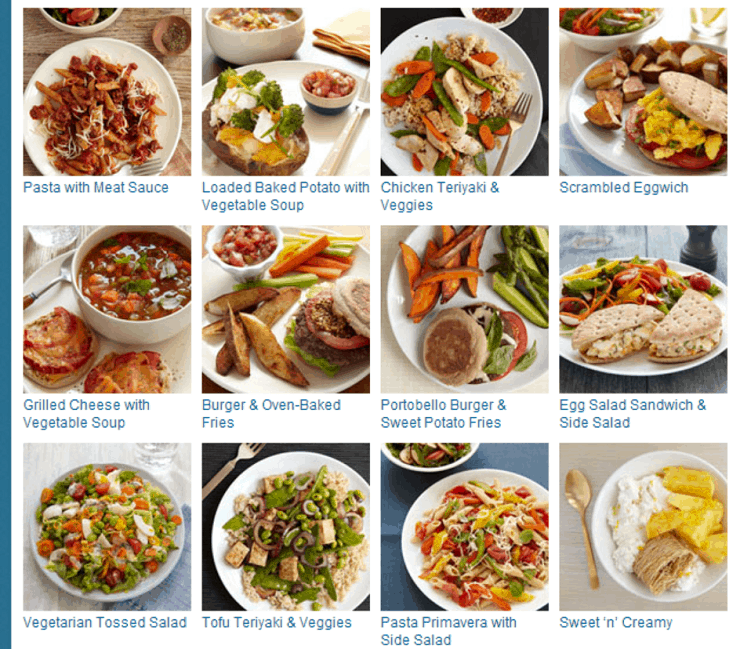 If you look at the photos, those aren't teeny tiny little meals!
Simple Start is exactly what it says it is.  A simple start to kick off your decision (I'm not saying resolution) to be healthier.  For whatever reason.  It's a plan designed to give you a full set of tools to have a successful 2 weeks on the program to see what you think.  There is, of course, an app for Simple Start, so you can keep track and check in no matter where you are.
2 weeks. 14 days.  THAT is an attainable goal to give a weight loss plan a try, don't you agree?
Do you have a decision (formerly known as resolution) to be healthier this year?  Have you tried Simple Start?