What is Kombucha and Why Should I Drink It?
I always get excited when I know a package is being delivered.  But, when I got my tracking information from GetKombucha.com for my Kombucha Continuous Brewing Kit, I obsessively tracked the package.  Dave at GetKombucha.com is a wicked upbeat guy who loves to share the benefits of Kombucha and sent me this kit to get started.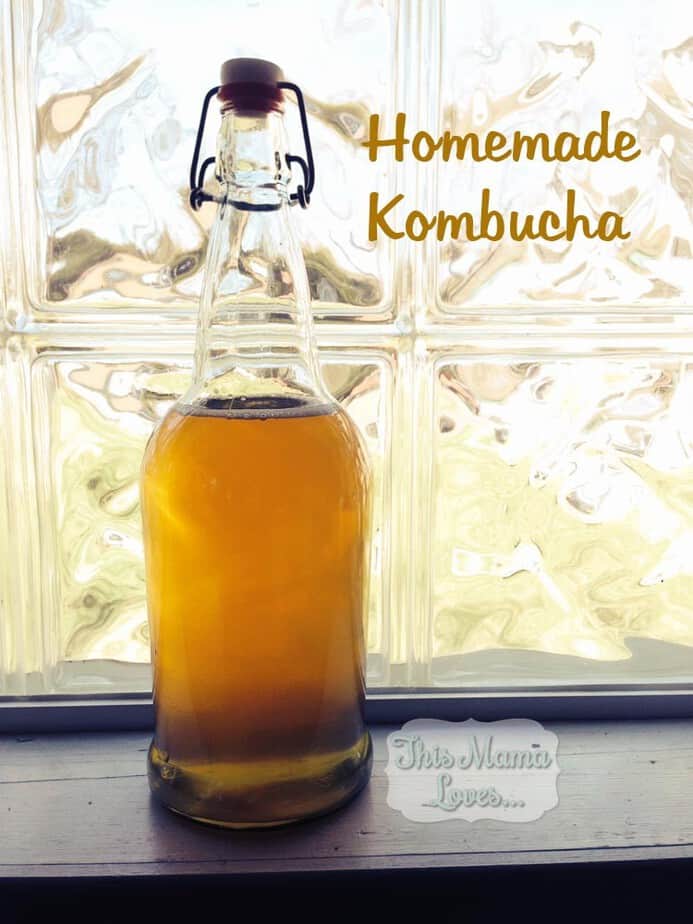 So, what is Kombucha? 
Kombucha, affectionately called Booch, is a fermented and effervescent tea drink loaded with probiotics.  Kombucha has been around for thousands of years and can be traced back to the Qin Dynasty in China.  Kombucha starts off as sweet tea but through the fermentation process it takes on a slight vinegary taste.  When you home brew Kombucha you can stop the fermentation when it gets to the taste you prefer and you can add flavor at that point.
How is Kombucha Made?
This is what Dave from GetKombucha.com wrote:
Stuff You Need (please refer to the terms found on our in lesson one of our free 7 day kombucha mini course for more info on the terms.  the sign up form is at the bottom of this post).
Kombucha Mushrooms – (also known as a kombucha culture or kombucha SCOBY)
1 cup of kombucha mushroom starter.
1 cup organic sugar – you can use white sugar but make sure it says "cane sugar"
Four to Six tea bags (ahem.. or you could pick up some of our Signature Organic Kombucha Loose Leaf Tea Blend) – if using premium loose whole leaf tea use between four to six teaspoons.
Breathable cover – (you can use a simple paper towel or handkerchief and will allow fruit flies in your brew
rubber band to fasten the cloth cover over the kombucha brewing vessel.
A magical unicorn (optional)
Water (we recommend spring water if possible)
Stainless steel pot
Kombucha brewing vessel – glass, stainless steel or oak – you can use food grade plastic or a Porcelain Brewer if you know it is certified lead free
It really is a simple process and the waiting is the hardest part.
How To Brew Kombucha
Here is a quick rundown of how to make your own Kombucha.
In a sterilized pot brew some sweet tea and let it cool.
Pour the room the tea into a lead free porcelain or glass jar.
Add your SCOBY (aka kombucha mushroom)
Place the jar in a warm dark place and wait about a week.
Taste your tea, if it is the right flavor, bottle it, flavor it, Enjoy it.
It is really that simple.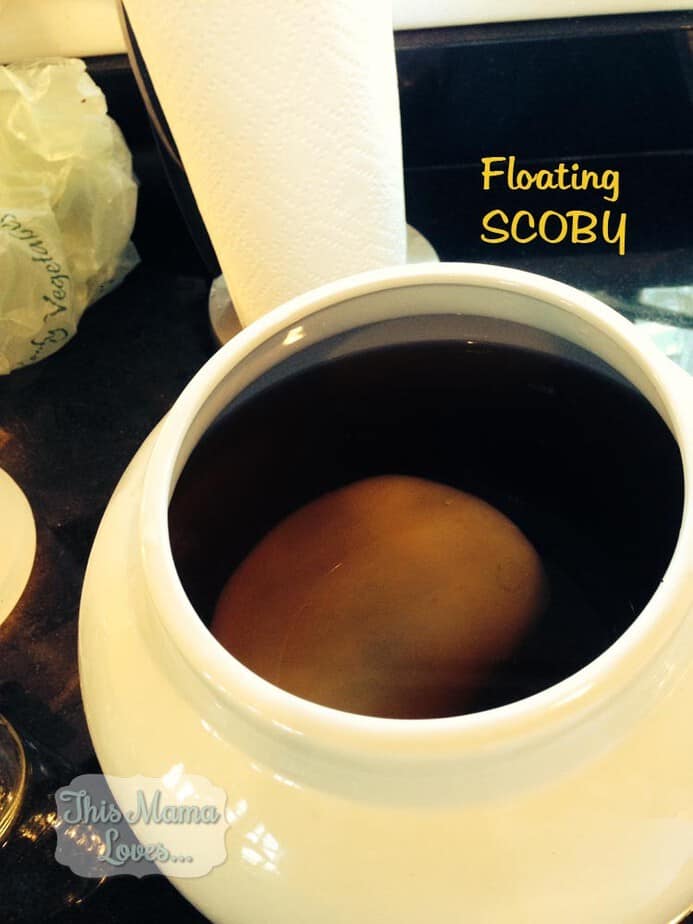 What am I Waiting For?
You will be waiting for a tasty elixir that is filled with probiotics (healthy bacteria) and antioxidants.  I enjoy kombucha all the time but when my stomach is feeling "off", kombucha always settles it.  Kombucha also has worked great when I have acid reflux.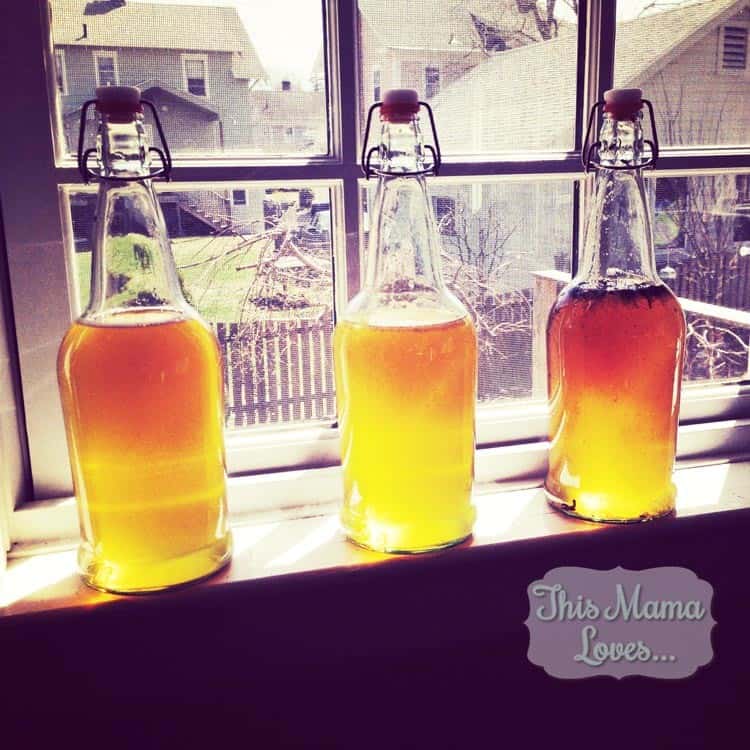 Benefits of Kombucha
As I just mentioned, after I drink kombucha my stomach feels settled and my system seems more balanced.  The FDA has not approved Kombucha for any medicinal purposes but there is a ton of compelling information out there.  Check out what Dave has to say about the benefits of Kombucha on his BLOG.
How Can I Get Started?
If you want brew your own kombucha, start reading about it online and email Dave over at GetKombucha.com.  He is knowledgeable and entertaining.  He has tons of helpful videos on the website and I know he has even more exciting things planned for GetKombucha.com.   The KOMBUCHA CONTINUOUS BREWING SYSTEM Gold Package retails for $196.97 and has everything you need to get started.  Once you use it a couple of times it has paid for itself.  Store bought kombucha sells for about $3-$6 a bottle.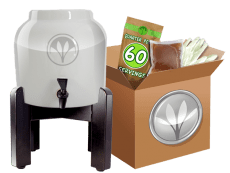 Enter to  win a
KOMBUCHA CONTINUOUS BREWING SYSTEM Silver Package from GetKombucha.com.  This kits retails for $139.97.

Here's What You Are Going To Get
Certified Lead Free Porcelain Brewer.  FDA approved ~ 2.5 gallons ~ 1 foot in diameter.
Hand Crafted Wood Stand. Raises your brewer an additional foot making the total height 2 feet and enables bottling your kombucha a breeze on any counter top!
ONE Fully Grown Organic Kombucha Mushroom Culture – 6 inches in diameter!  Individually packaged in its own organic kombucha starter tea ~ add both cultures in with your brewer to speed up fermentation times OR save one for future experimental brewing with your kombucha boosters!

Dispenser Spigots, Covers, Fastener Bands, PH Strips, Muslin Tea Filters, Brewing Gloves, and More!  We give you everything you need to make brewing a breeze.  We even include double the spigots and covers in both black and white so you can customize your brewer and alwas have a backup… we got you covered!
Kombucha Whole Leaf Tea Blend.  60 servings so that you can enjoy Gallons of free kombucha tea at home.  This is our proprietary kombucha tea blend specifically designed for continuous kombucha tea making.
PLUS
Lifetime Membership to GetKombucha Community Support Forums and Trainings ($195 Value)
Kombucha Continuous Brew Set Up Instant Online Video Access.  Over 51 Videos and Growing!  ($35 Value)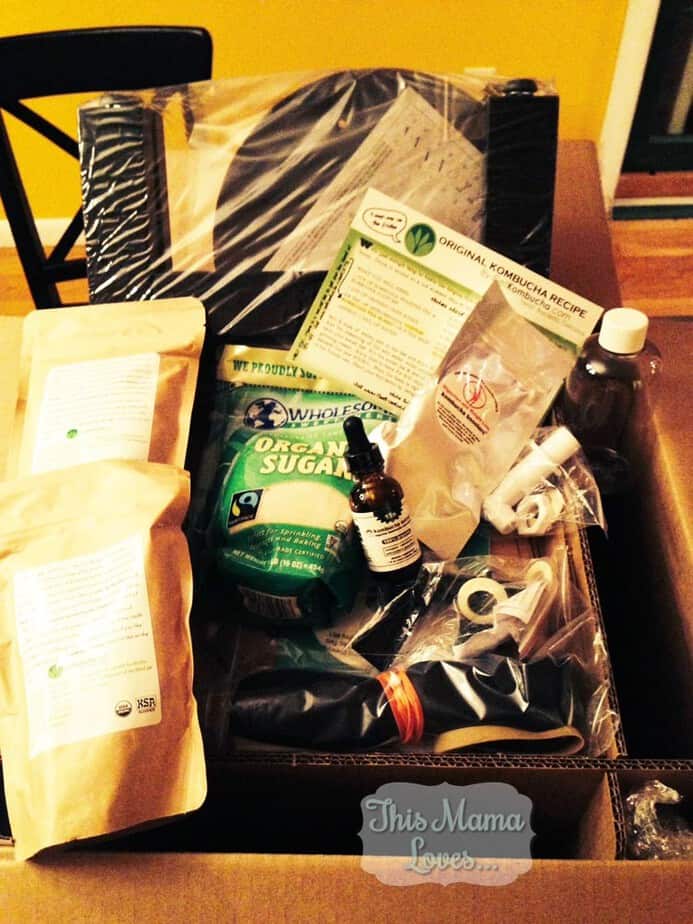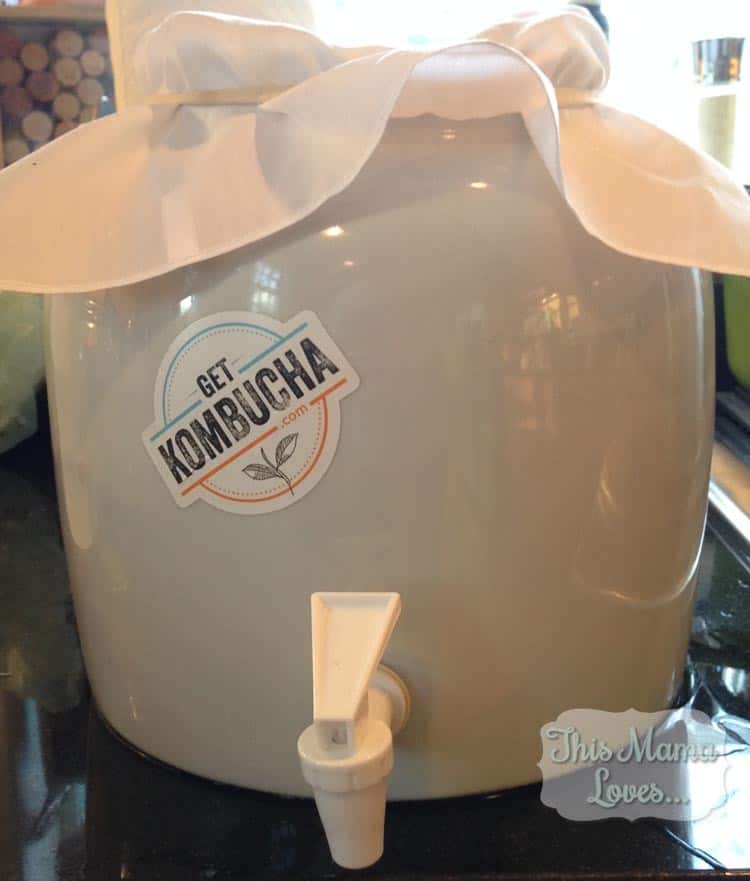 GetKombucha.com provided the kit to facilitate this review.  All opinions are my own.
0