So I have this new
deal site
I found, andRuby, which is a deal site with items for kids, home, as well as clothing, accessories, jewelry and beauty items and accessories for women.  Tons of the items available on andRuby are marked down to under $10, and when I say tons, I mean
most
of the items.  
This post is brought to you by our friends at andRuby through my affiliation with the Mom it Forward network.  Opinions are my own.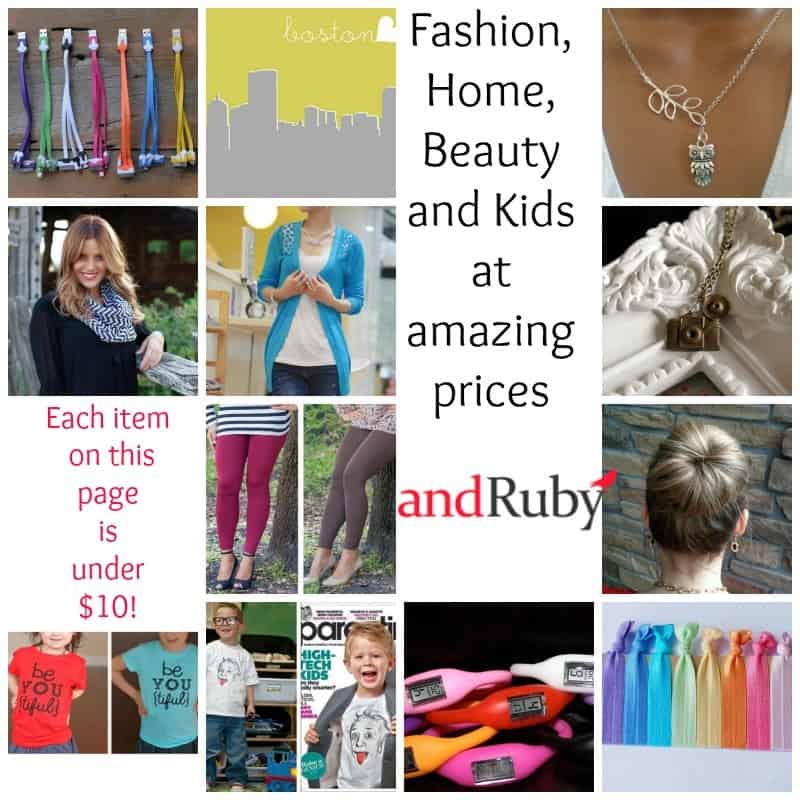 As you can see above, there are tons of items in all categories that are available for under $10.  The hair ties in the lower right corner are fabulous as hair ties, but they also double as headbands for American Girl dolls and are far less expensive than purchasing a doll headband outright.  They're great for stocking stuffers, too! I just love the Be-you-tiful shirts.
Some, like the NuMe Curl Jam Set I received, are priced higher- but are priced at a huge discount from retail.  The Curl Jam set that andRuby sent to me retails for $249 but is marked at $89 on andRuby.  This is a funky styled set that comes with 3 different sized curling iron barrels, a base for them, and also a flat iron.  It also has a glove, which you are to use with the curling iron…this was very new to me because I've only ever used traditional curling irons that have a second piece to them that holds your hair in place.  I'm still getting used to this method, but I do really like the NuMe.  It heats up really fast and has a nice generous cord length.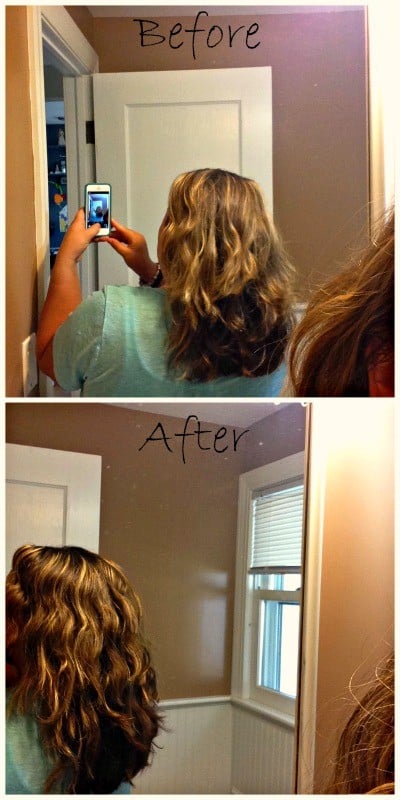 Ignore my big head in the side- I'm home alone and selfies aren't my thing.  I'm LOVING the softness of the waves I got with the NuMe (with the 19mm barrel, the smallest size).  I'm a bit horrified at how frizzy my hair is without doing something with it but I think leaving the embarassing photo helps you to see that I was able to get my hair looking much smoother and neater with the NuMe Curl Jam.
A special promo code for all of my readers is mamaloves. Enjoy 10% off your next purchase on andRuby. This code is good though the November 30, 2013. Make sure to sign up for the daily andRubys so that you don't miss out on the time sensitive deals though the holidays!  
 andRuby is offering one of my readers a $75 Gift Code to their site 
0