What's important when choosing cat food? Why does it matter? 
I'm pretty sure if you are reading this, you know why it matters.  Embracing a pet into our homes is embracing a new family member.  We have to take care of them and do our best to keep them healthy and strong.  That includes their food.  We won't feed ourselves garbage, why would we feed our pets garbage?  We all want what's best for our families.  Period. I haven't met anyone who doesn't. So what is important when choosing cat food to you?
This post is sponsored by Hill's. I am being compensated for helping spread the word about Hill's Science Diet for Cats, but  This Mama Loves only shares information we feel is relevant to our readers. Hill's Pet Nutrition, Inc. is not responsible for the content of this article.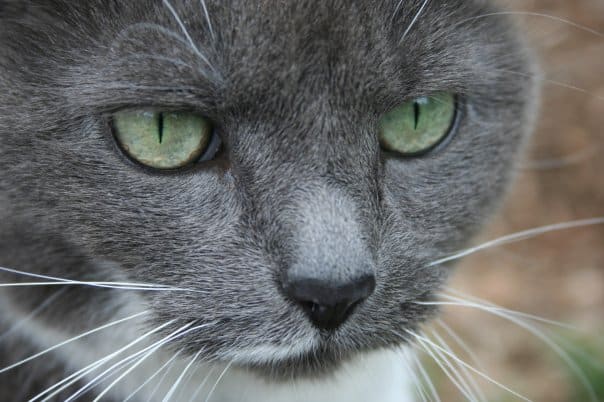 1. What's in it? Ingredients matter.
Hill's dry food, wet food, and treats are the trifecta of nutrition for your cat.
2.  Who makes it? If a company has questionable practices, is it a company I want to support?
Hill's® Science Diet® canned cat foods deliver tasty variety without sacrificing Hill's promise of
precise nutrition
3. Where is it made? We try to support local businesses- even if that business is local in terms of being in the USA.  I'd rather not have food that's traveled for 3 months before it reaches my house!
4. When was it made?  Just because something has a long shelf life doesn't mean it has quality ingredients.  Do your research.
5. How much does it cost?  As much as we'd all love to only purchase top of the line and organic/natural ingredients in everything our families consume, including our furry family members, that simply isn't always possible.  Cost is a factor in choosing cat food for most of us, myself included.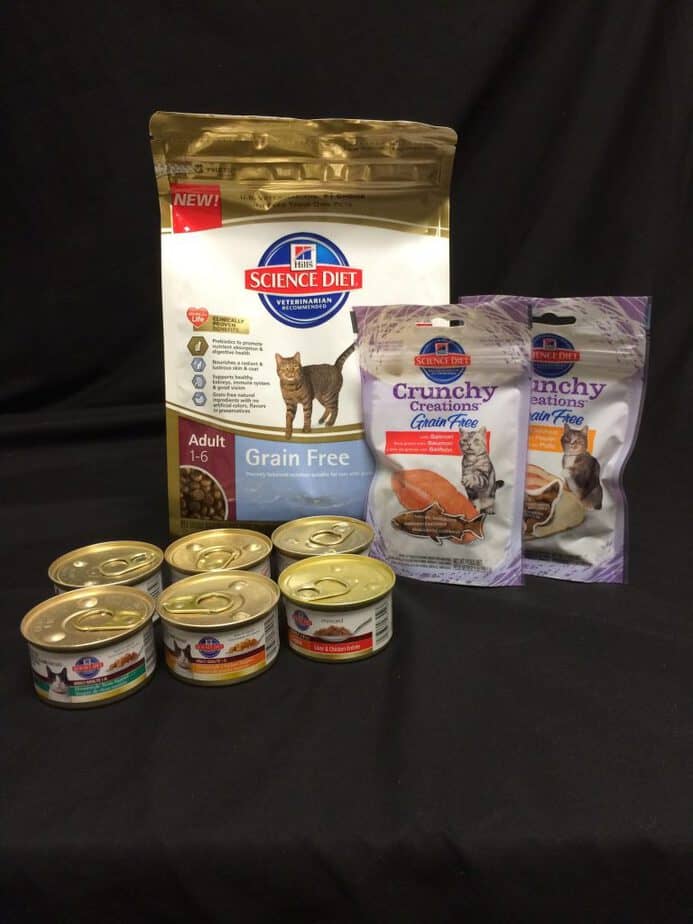 20 readers (yes, 20!!) will each win a Hills Pet Prize Pack including a sample of adult grain free cat food, two grain free bags of adult cat treats, and 6 cans of adult wet cat food (not specifically grain free), a place mat and a cat bowl!