When I am looking for home workout programs I want one that does not take too much time, has a flexible schedule and will give me results.  Beachbody has programs for anyone's fitness needs.  We have several Beachbody programs and my husband believes in them so strongly that he recently became a Beachbody coach.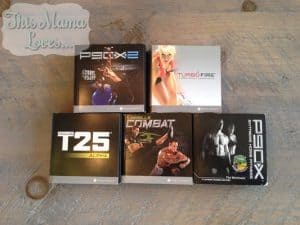 What does it mean to be a Beachbody coach?  Anyone can become a coach but it takes passion and commitment to be a good coach.  My husband, Spencer, wants to help people meet their fitness goals and maintain them. He will provide support, accountability and motivation through challenge groups and personal emails.   He started out doing P90X and was so pleased with the results that he decided to do the same program a second time.  He lost weight and toned muscles.  He gained confidence and he feels younger.  Spencer wants to share this experience with you.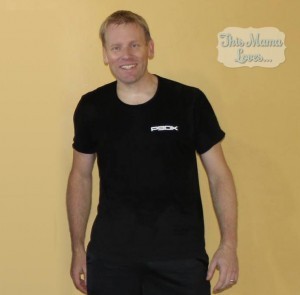 A Note From Spencer
"One of the biggest concerns about fitness programs is schedule. Beachbody has been listening and geared their latest programs to fit into our busy schedules. I just completed Shaun T's (from Insanity) Focus T25. This is a fantastic, upbeat program that focuses mainly on cardio and core strength for just 25 minutes a day, 5 days a week. And if you follow Tanya, you can do the low impact, modified moves and still get the same results.  When you join and stick with one of my facebook challenge groups, you will see weight loss, increased energy and support from a group of great people that will help you stay on track! I have just started replacing one meal a day with Shakeology, it's an awesome shake with a daily dose of superfood nutrition that helps reduce cravings and gets the best results from your fitness efforts.  I love helping people improve their lives. It's just amazing to see your own progress, and see others doing the same."
My Beachbody Experience
I completed the TurboFire program and I am thrilled with the results.  I also lost weight and toned muscles that I though would never be toned.  Currently I am using the Les Mills Combat program and I love it.  The workouts are 30-45 minutes, fun, high energy and they have great music.  Between working full time, house work, soccer practice and all the usual mom duties, I often don't have a lot of time for exercise.  Being able to workout at home for 30 -45 minutes a few times a week is something I can commit to.  I adjust the program schedule to fit my needs and Spencer checks in to see if I have done my workout, if not we talk about when I will do it.  Having someone check in with me helps to keep my focused and motivated.  Spencer does it in a supportive way and never makes me feel bad if I miss a workout but he won't let me quit either.
So, are you interested in finding out more about BeachBody programs and challenge groups?
You can talk to Spencer on his Facebook page, BBCoachSpence, his Coach page or on Twitter.