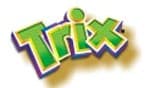 We try very hard to offer healthy snack options for our children.  I've struggled with weight my whole life, and I'm trying to instill healthy habits from an early age in the hopes that my children don't follow this particular set of footprints of mine.  One of the things I'm thrilled that my children love to have for snack is yogurt– all three of them love it.  Their current favorite is Yoplait Trix Yogurt.  They love the Trix yogurt for the fun Trix bunny, plus the "fun" flavors offered.  I love it because yogurt is a great source of Vitamind D, calcium and protein, and I know that yogurt is a snack that will fill them up and keep them going.  They also love that they can have yogurt with "cotton candy" for a flavor, because they have had cotton candy exactly twice in their lives, and would love to have it daily.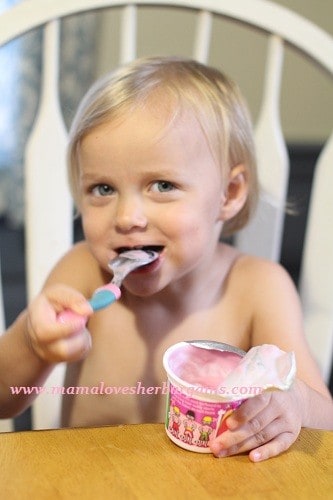 Another thing I like as a mom with the Trix yogurt is that it's budget friendly.  Often on sale, and frequently with coupons out, you can have a little fun with the kids' yogurt without breaking the bank.  I'm a buy it in bulk kind of mom- when I can, I purchase larger containers (my kids would do a very happy dance if I brought home a 32 oz container of Trix, I can promise that!!)- but especially when we are on the go, or when school starts again, it's nice to have some more portable options around.
We have been known to push a popsicle stick into the foil cover of Trix yogurts and stick them in the freezer.  They are sweet enough to be a treat for the kids, and really, its hard not to love any snack that comes on a stick!  Mostly, the kids just love to have it.  They'll eat it for breakfast, lunch, dinner and snack if we let them.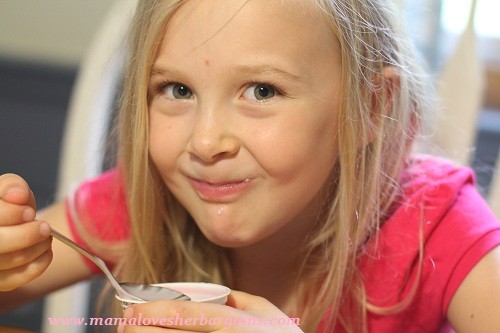 We try to encourage the kids to have a variety of healthy foods each day- for snacks and meals.  We also try to get creative with yogurt- aside from making yogurt popsicles, we've also put frozen blueberries into it (the yogurt freezes around the berries, making them almost frozen little treats) and my little ones really love dunking pieces of graham cracker and strawberries  into their yogurt as a dip.  There are so many ways we can include healthy snack options for our kids – and it always amazes me how one little thing changed can make an old snack seem new again.  Setting out tiny cups of yogurt "dip" with a platter of fruits and a few graham crackers or animal crackers makes for a huge hit with the kids- its the same fruit and yogurt we're eating on so many other days, but switch it up and it's like new!  The kids are happy they have a fun snack that tastes great, and I'm happy because they are eating healthy foods.
Trix yogurt has no high fructose corn syrup, no artificial flavors or sweeteners.  I hate buying products with high fructose corn syrup and my kids know if there is HFCS in something, mommy's probably not going to think about buying it.  Trix is a treat in my house and my kids get very excited when I bring it home for them.
Trix yogurt also comes with Box Tops for Education on the packaging- which shows me that this is a company that cares about our children and our future.  Our school here in town collects Box Tops, and I've got just about everyone I know collecting them along with us.  It's quite simple, really- you just cut the little box tops out and tuck them into a baggie or envelope.  Drop them off at a local school or at a neighbor's house who has kids.  It's such a simple way to help our schools!
"Trix are for kids" but unwanted additives definitely are not. That's why Yoplait® Trix® Yogurt comes in silly, swirly flavors kids love, without high fructose corn syrup, artificial flavors, or sweeteners. It's still the same bright, fun, colorful snack, only better. You'll love that they love it!
What are your families' favorite healthy snacks?  Do you have any creative ideas to share?  

Disclosure: Compensation was provided by General Mills via Glam Media. The opinions expressed herein are those of the author and are not indicative of the opinions or positions of General Mills.