Disclaimer: Compensation was provided by Hershey via MomTrends.  The opinions expressed herein are those of the author and are not indicative of the opinions of Hershey or Momtrends. 
Valentine's Day is coming and with it, all of the yummy Valentine's Day candies and treats and chocolates. Hershey makes a whole bunch of my favorite candies, and sent us a lot of them last week with the task of doing something creative with them… like making a Valentine's Basket for kids (I didn't end up doing this, but my friend Angela did, so if you want to make one, you can find her post here). I was actually going to do a cute basket for the kids, but we've really been talking a lot about helping others and doing for others lately and I felt like I wanted to do something more in those lines. Hershey wants to start the tradition of creating Valentine's Day baskets for your loved ones….and we like to make traditions for holidays with the kids… so we decided to make this Valentine's Day even sweeter for the littlest loved ones with a "You've Been Hugged" Valentine's Day Basket surprise…for the whole family!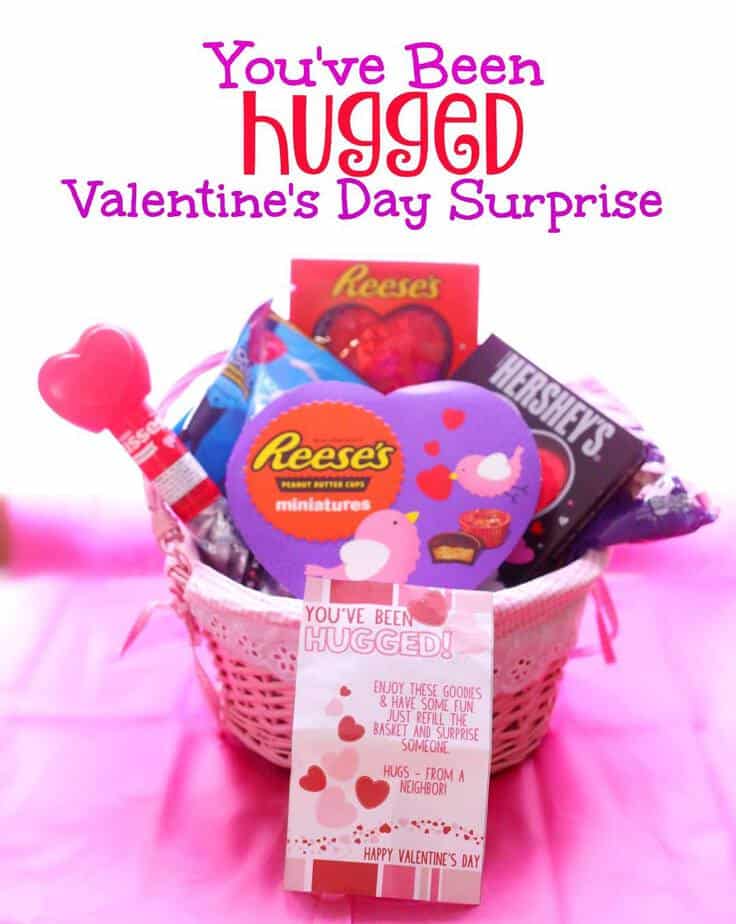 You've Been Hugged Valentine Surprise
For some reason, "Booing" at Halloween kept popping into my head and then I realized, I wanted to do something like it but more Valentines-y. So, "You've Been Hugged" was born, and we were able to "Hug" two neighbors, one of whom actually grew up with the last name of Valentine and it's her favorite holiday all year (and yet she has a Christmas wreath on her front door still…)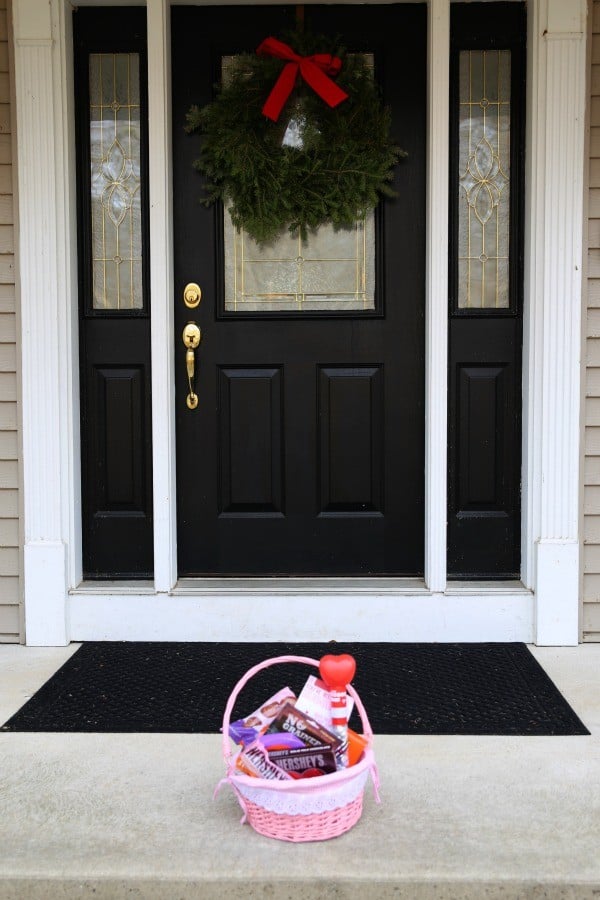 As luck would have it (for her), I do not own a basket that looks anything at all like it could work for Valentine's Day so being sneaky, I asked her to borrow one… and then "Hugged" her with it. It was a whole lot of fun filling a basket with all kinds of goodies from Hershey's-Hershey's Milk Chocolate Hearts filled with Caramel, Reese's Peanut Butter 5 oz. Heart, Hershey's 5 oz. Heart, some Kit Kat Valentine minis, and a Valentine box of assorted Hershey miniatures. I did also sneak a package of puppy treats in for their dog as well (tucked in back of basket).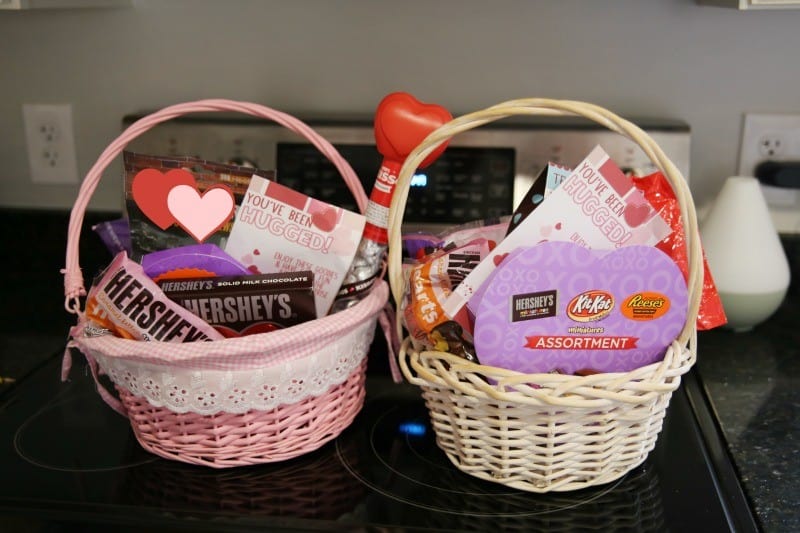 You'll notice two baskets above- we had a lot of Hershey treats and a lot of neighbors… so we decided to do double the fun. My hope is that each of those families will fill a basket of their own, and pass the You've Been Hugged idea along so that it grows and we can all brighten each others' days!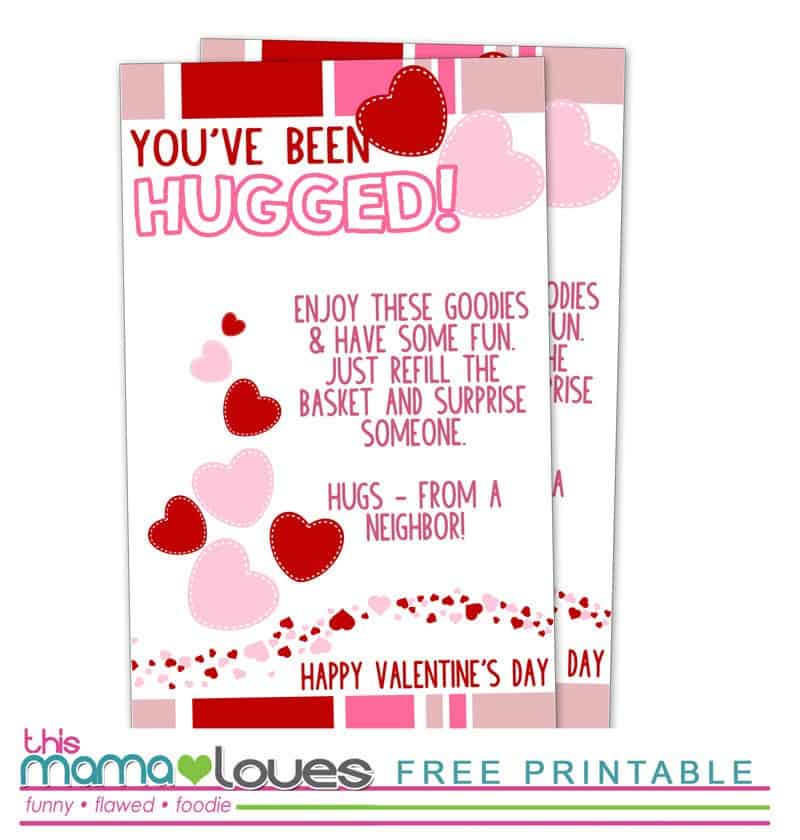 To get your "You've Been Hugged" basket going- obviously you need to choose some Hershey Valentine Candies!! You'll also want to print out the letter to go with the basket here or click the image of the letter above to grab the download file. Fill the basket, tuck the letter in and head out to surprise your friends and neighbors!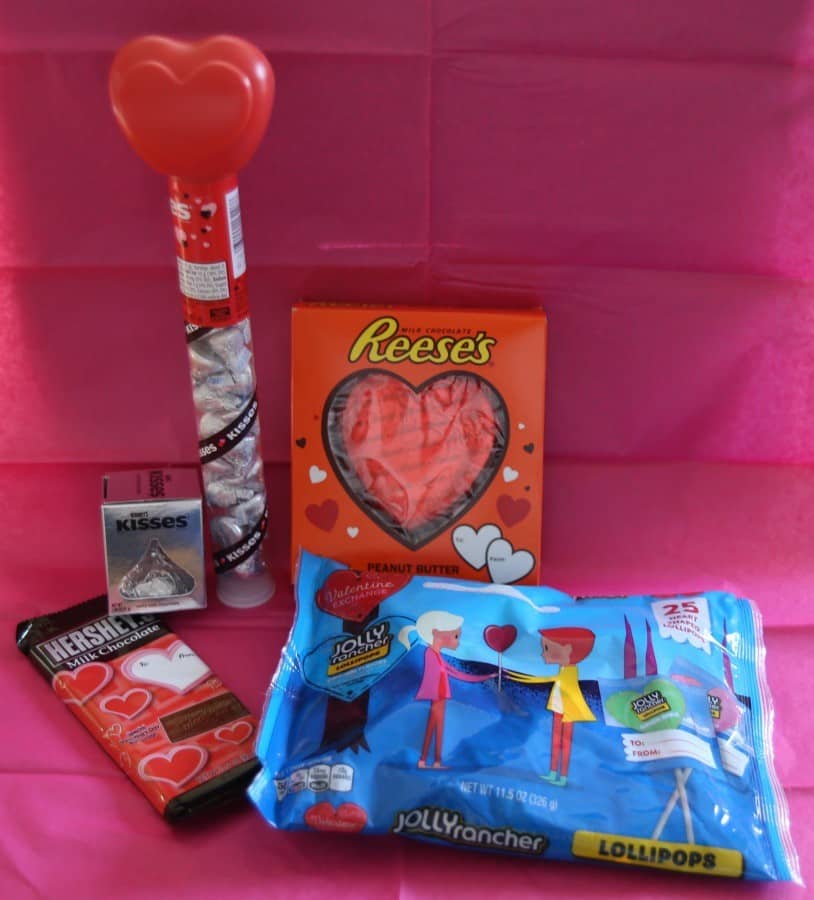 What will you do to send a message of love this Valentine's Day? Will you do my "Hugged" surprise? #HSYMessageOfLove