Chocolate Candied Pecan Rolled Cookies Recipe is up next for our 12 Days of Christmas Cookies.  Chocolate and candied pecans? Yes please!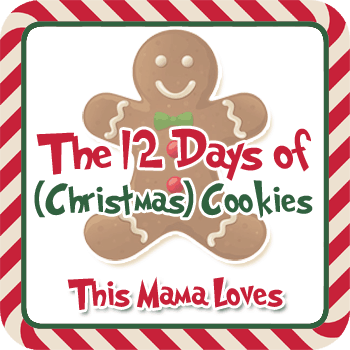 Bing Smart Search is like this whole new way of finding information, images, recipes and inspiration from any Windows 8.1 device.  With Smart Search, you don't have to open an app or a window, just swipe from the right to open the search bar or start typing in Windows and you can find your doc, photo, app, link, information,images…the list goes on and on.  When a web page comes up, you can preview the content before clicking on it.  With Bing, you get a "Smart" summary of results. For a variety of popular searches, you'll see a rich, visual summary of the most relevant information from across the web and apps. We've all gone to sites that matched search terms only to find the content is not relevant to what you were looking for, right?   Bing Smart Search is how I found inspiration for many of the cookie recipes shared in the 12 Days of Christmas Cookies Feature!
Chocolate  Candied Pecan Rolled Cookies Recipe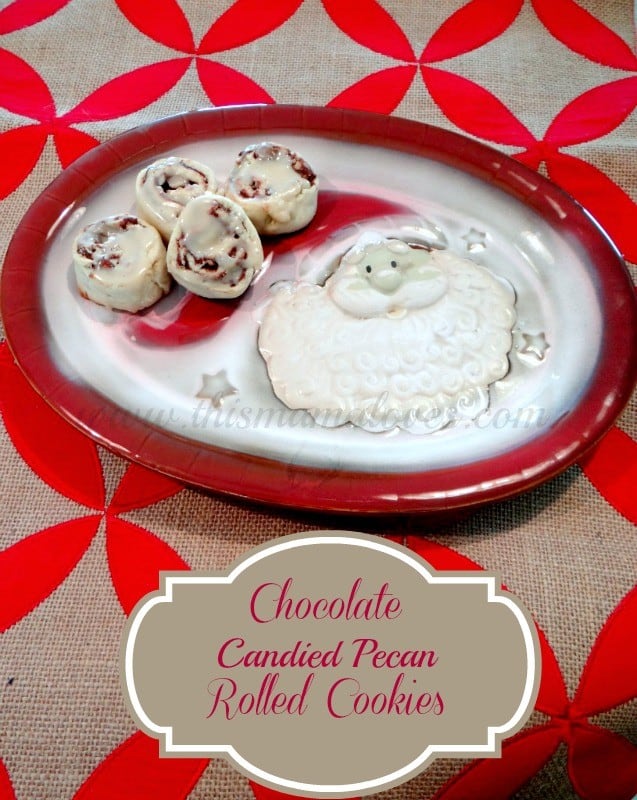 Ingredients:
3/4 cup shortening
2 eggs, well beaten
1 cup granulated sugar
3 1/2 cups cake flour
3 tsp baking powder
1/2 tsp salt
1/2 cup milk
1/2 tsp vanilla
1 cup melted milk chocolate (You could also cheat a bit and use Hershey's Spread)
3/4 cup chopped candied pecans
1 cup confectioners sugar (for icing)
1 Tbs milk (for icing)
2 Tbs caramel syrup (for icing)
Makes approximately 6 dozen.
Preheat oven to 350 degrees.
In large mixing bowl, cream together shortening & sugar and add eggs.
Sift dry ingredients together and add, alternating with milk and vanilla.  Mix well after each addition.
Roll dough on floured surface to 1/8″ thick.  Cut into approximately 4″x6″ sections.
Cover with melted chocolate and sprinkle with chopped pecans.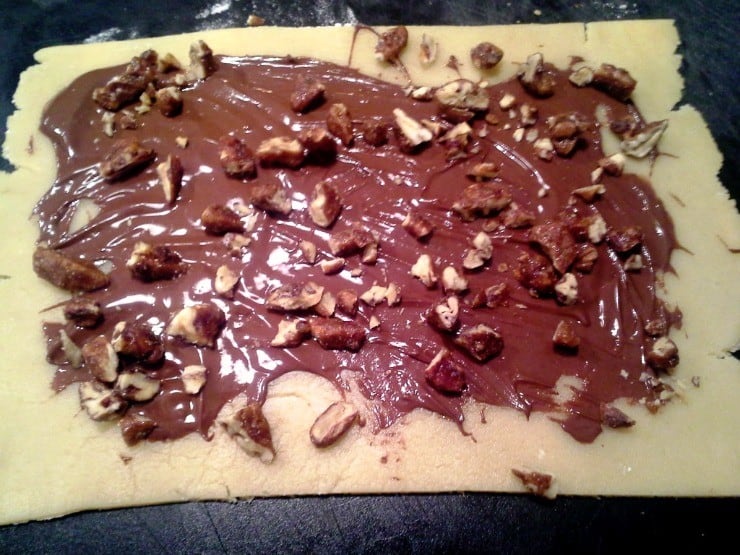 Roll into 6″ long "log" and cut into 1/2″ thick slices.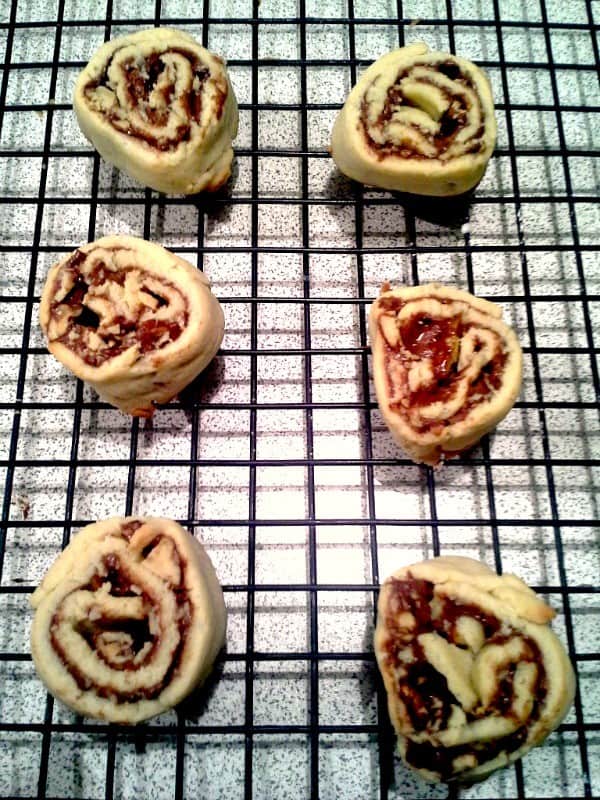 Bake in preheated oven for 6-8 minutes.
While cookies are cooling, mix together the milk, confectioners sugar, and caramel syrup.  You can add a touch more milk or sugar to achieve desired consistency.  After cookies ave completely cooled, drizzle icing over top.
Google+ Comments