This post brought to you by FrogTape provided by ShurTech Brands, LLC. All opinions are 100% mine.
The folks at FrogTape® asked me to check out their  new FrogTape Textured Surface. Since it's full holiday season, I decided I'd do a fun new Christmas decoration to test it out!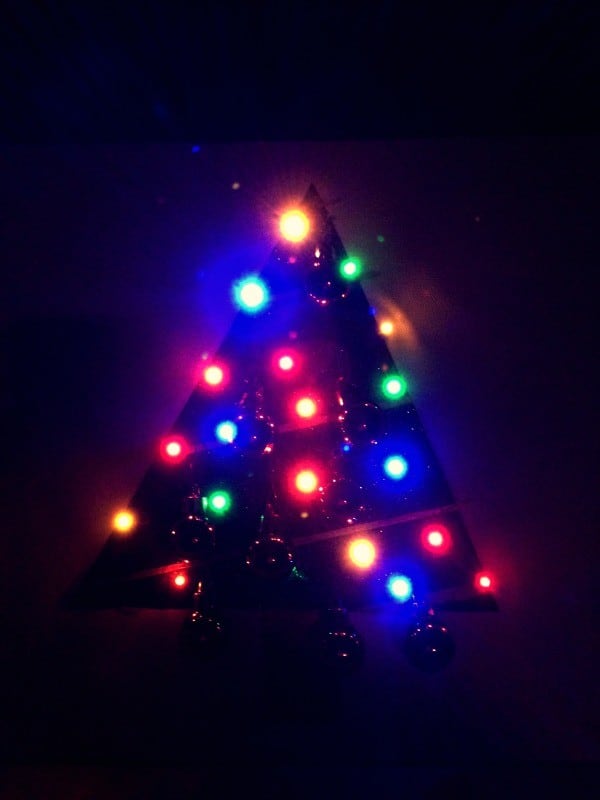 1 12×12 Canvas (get them on sale or with a coupon at the local craft store)
1 piece textured green paper  (Scrapbooking aisle)
1 set 20 mini LED lights
8-10 mini Christmas bulb ornaments (really, you can do anything with this, we just liked the red
Acrylic paint (we went with a Metallic Gold for more shimmer)
Glue
FrogTape® Textured Surface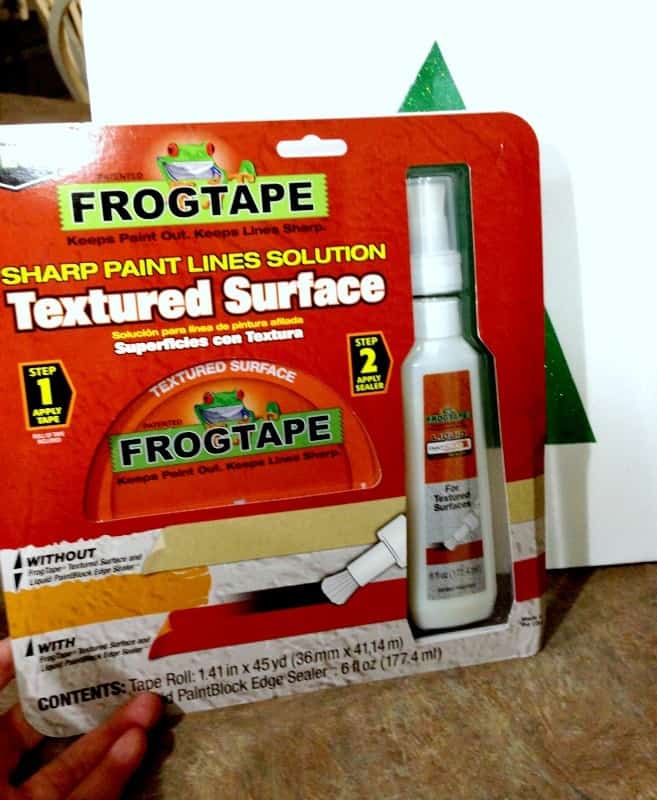 1. Cut your paper into the tree shape.  You can go super simple like we did or get more complicated and do branches, etc.  I'm not great with shapes and symmetry so we kept it simple.
2. Glue tree down, let dry
3. Put the FrogTape® Textured Surface on either side of where you want to paint your "garland" on the tree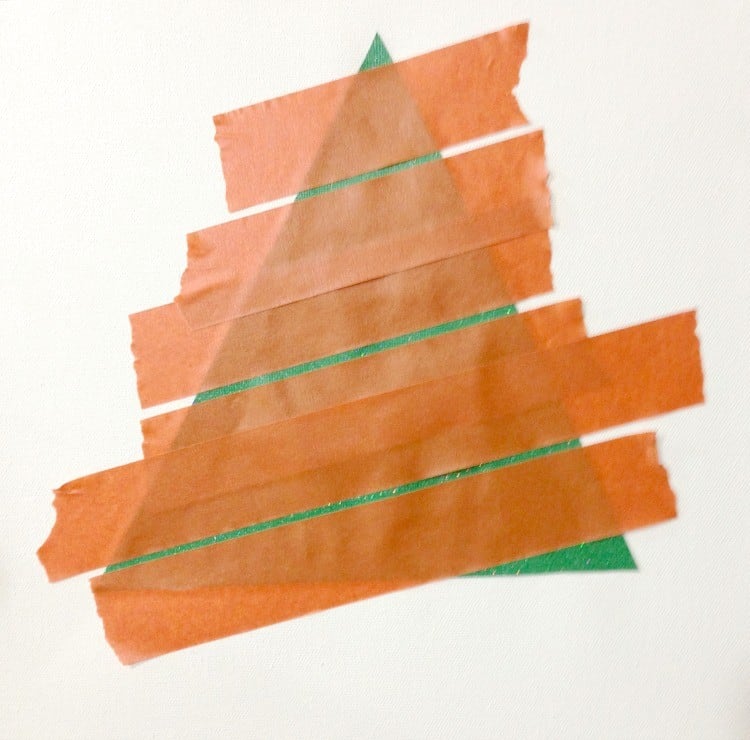 4. Using a damp cloth or paper towel, make sure the tape is adhered to your surface
5. Shake the sealer, remove lid and foil cap and replace with applicator.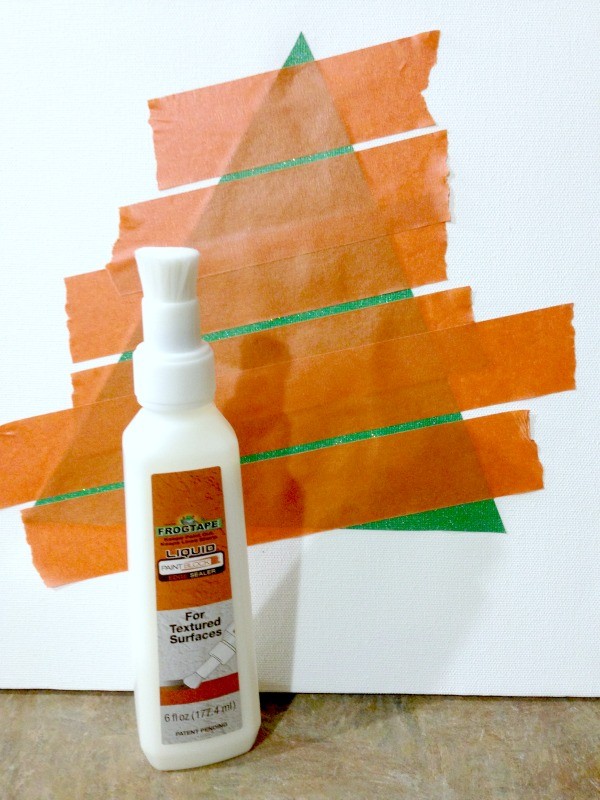 6. Apply Liquid PaintBlock® Edge Sealer™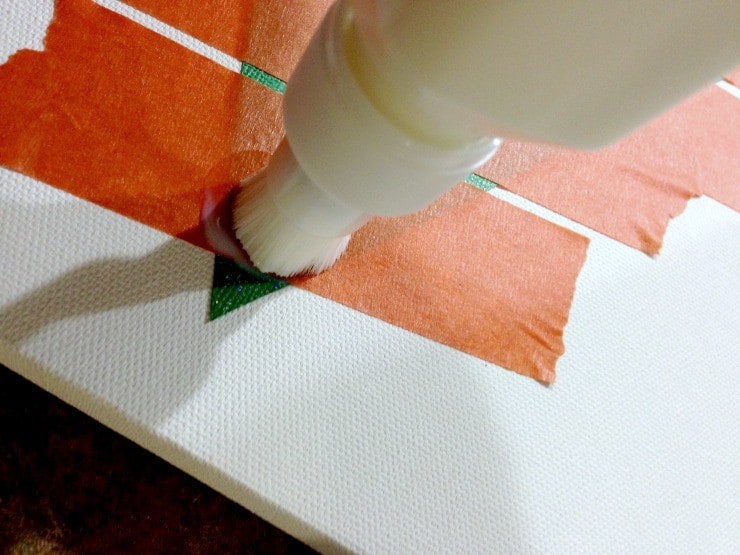 (Be sure to recap the container when you are done and get it sealed up so it doesn't dry out!)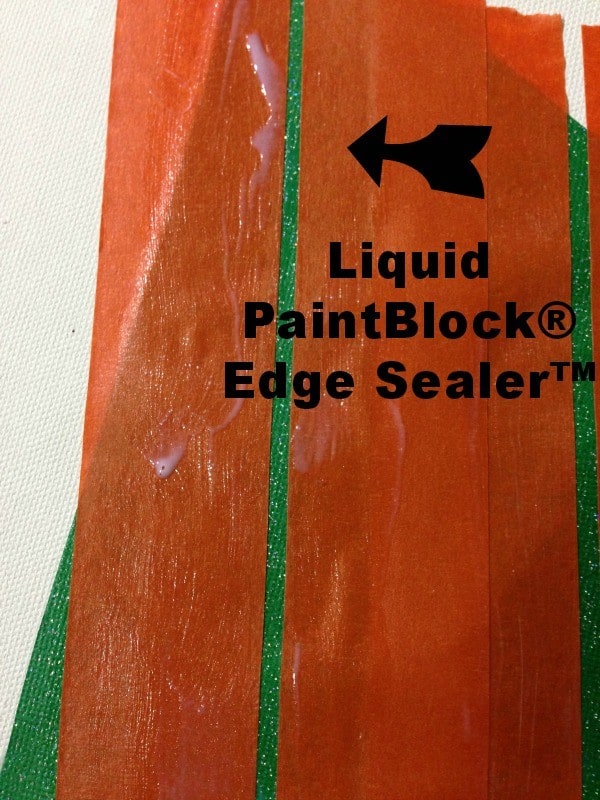 7. Paint your garland onto the tree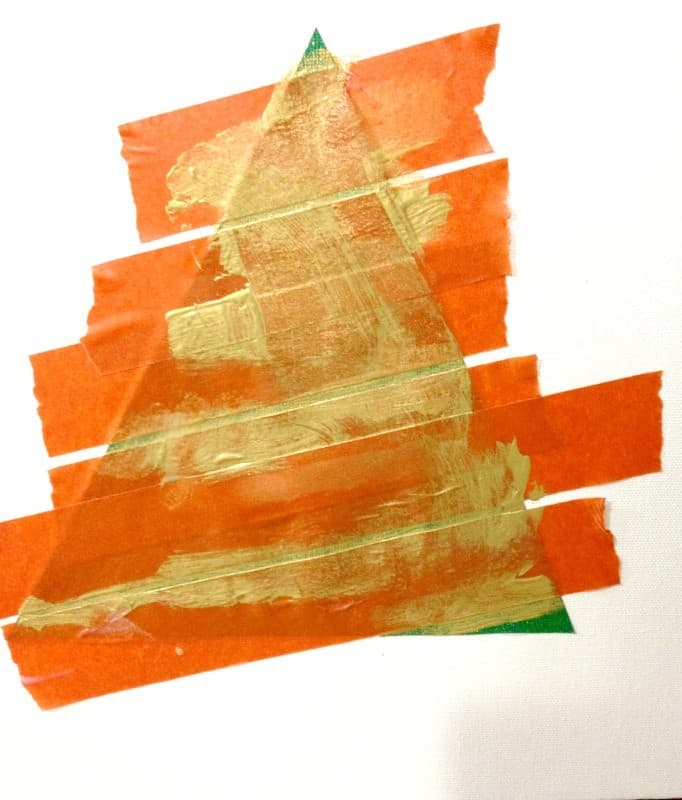 8. Remove tape (this is where I was all "OH WOW" because where I had the tape? Perfect edges!!  You can see below where the tree 'trunk' is that I didn't use the tape and you can see what a big difference the tape made)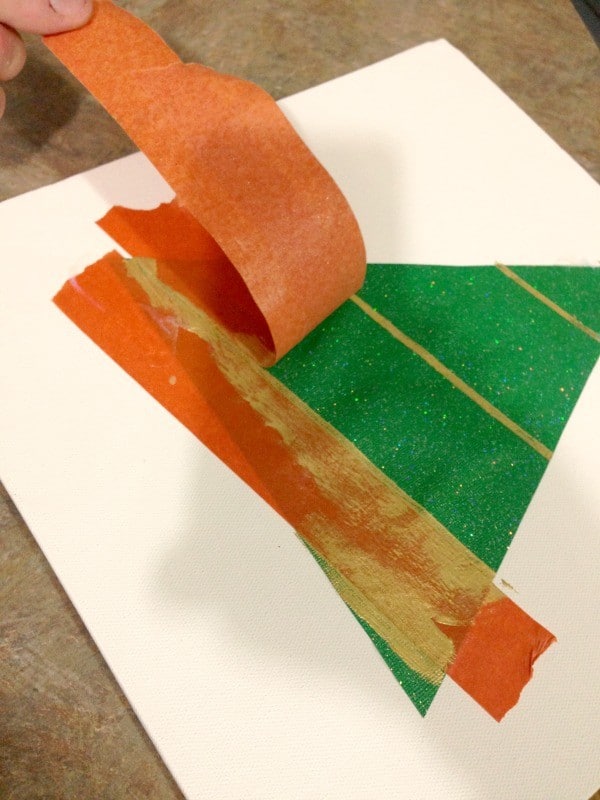 9. Taking a tiny screwdriver, poke holes where you want the LED lights to come through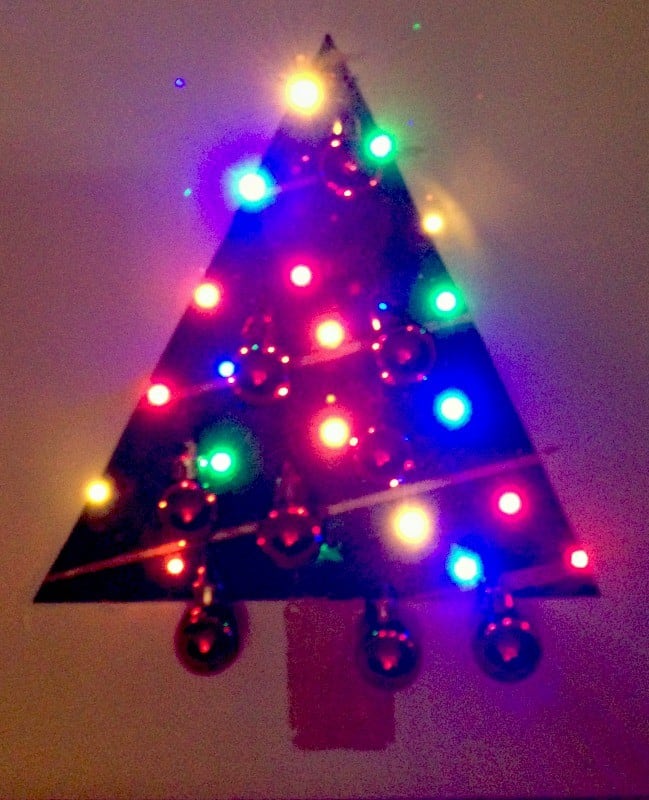 New FrogTape® Textured Surface is your sharp paint line solution for most common textured surfaces!
Liquid PaintBlock® Edge Sealer™ Technology helps deliver super sharp paint lines
Easy to use, frustration free
Stripes, patterns and designs are now possible on most common textured surfaces
FrogTape® Textured Surface is treated with patented PaintBlock®Technology, a super absorbent polymer that reacts with the water in latex paint and instantly gels to form a micro-barrier that seals the edges of the tape, which helps prevent paint bleed.
FrogTape® is on Twitter @FrogTape- be sure to follow them for creative inspiration!