I don't know that I can or will ever forget the first time I tasted a chocolate lava cake. It was love at first bite. My mom loved them too- and she wasn't a big chocolate fan (key lime was her thing, for sure!). Making the chocolate lava cake in the crock pot may seem like a slow torture because your house will smell like you are in chocolate heaven all day long but oh, is the wait ever worth it. Ooey, gooey, chocolate amazement awaits.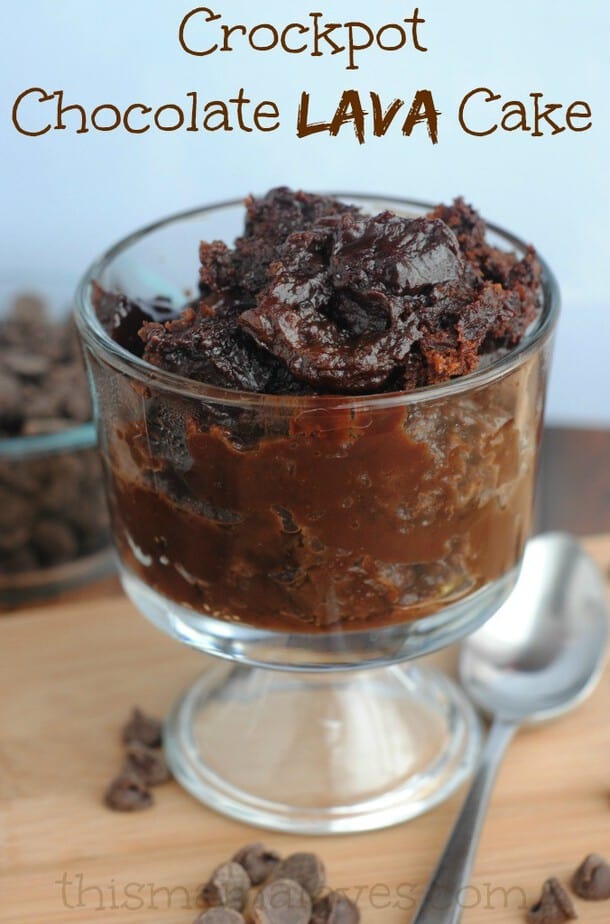 Crockpot Chocolate Lava Cake Recipe
Ingredients –
 1 C. Sugar + ½ C. sugar (set aside)
3 Tbs. unsweetened cocoa powder + 3 Tbs. cocoa powder (set aside)
3 tbs. butter or margarine, melted
Directions –
Using a non-stick spray grease the inside of your crockpot. I'd even recommend using one of those disposable crockpot liners.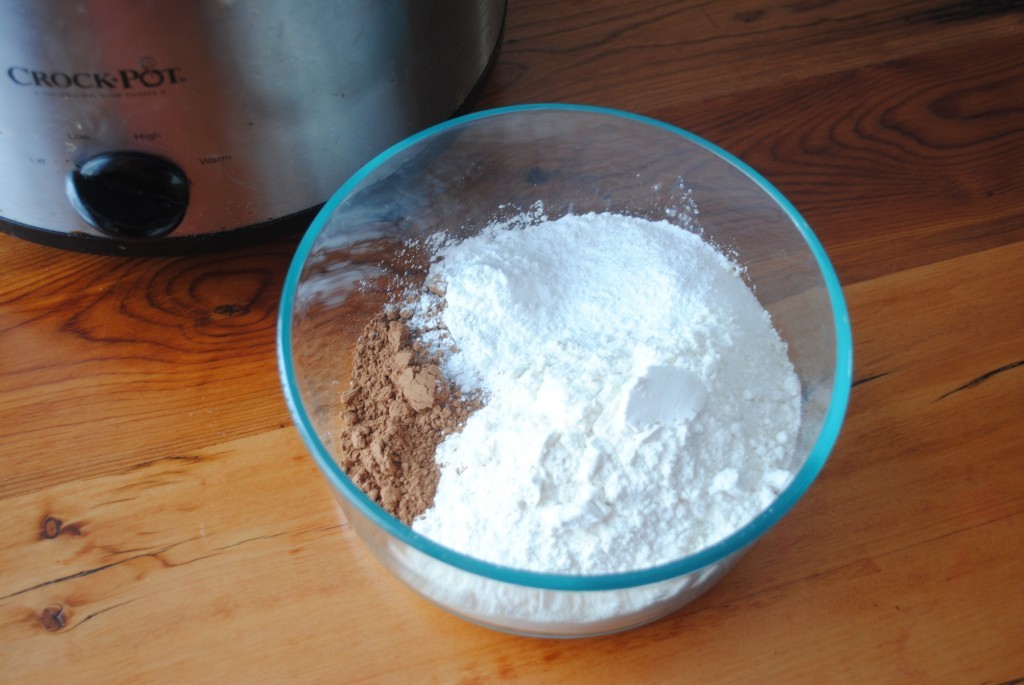 #1. In a medium size bowl combine flour, 3 tbs. of cocoa powder, baking powder and salt. Set aside (see photo).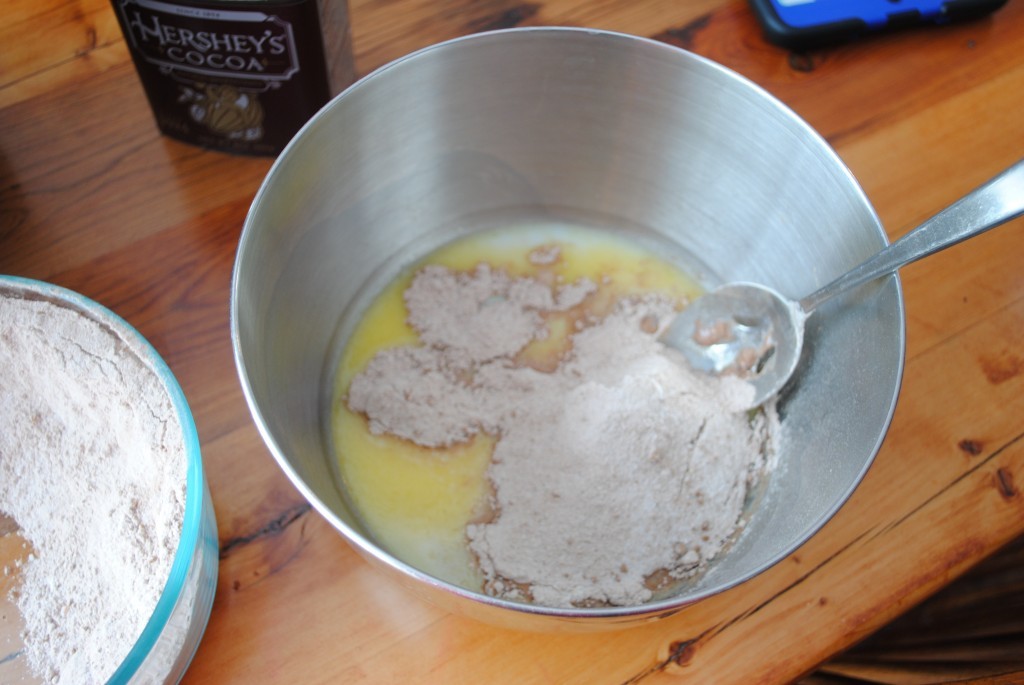 #2. In another bowl, combine the sugar, vanilla and melted butter. Next, slowly fold the dry mixture in and mix well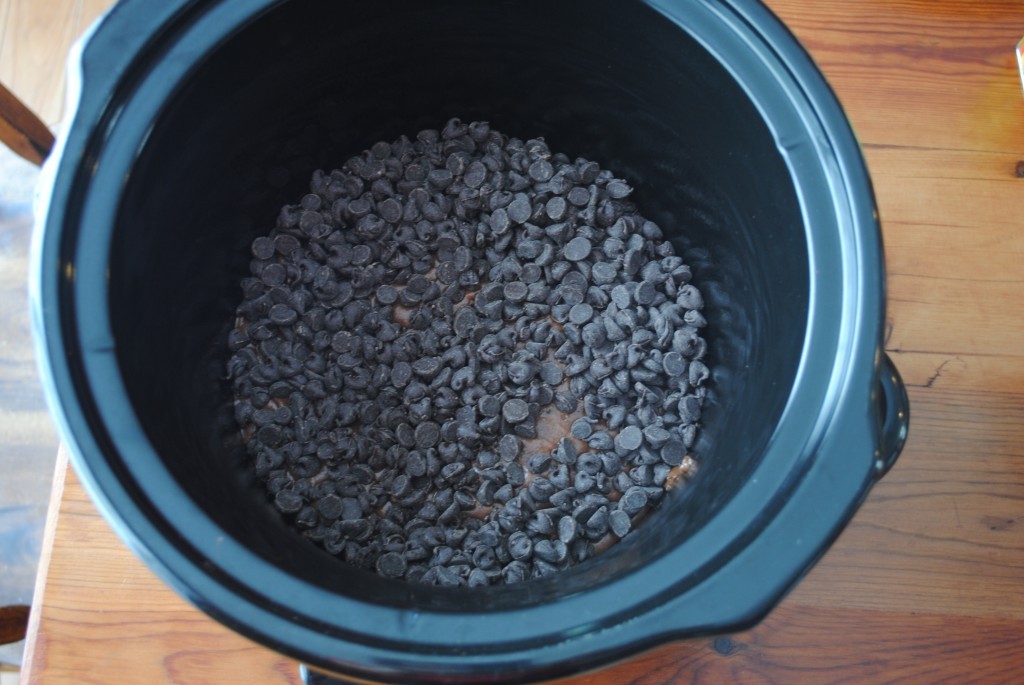 #3. Pour the batter into your greased crockpot. Pour the 12 oz. of chocolate chips on top of the batter. (see photo).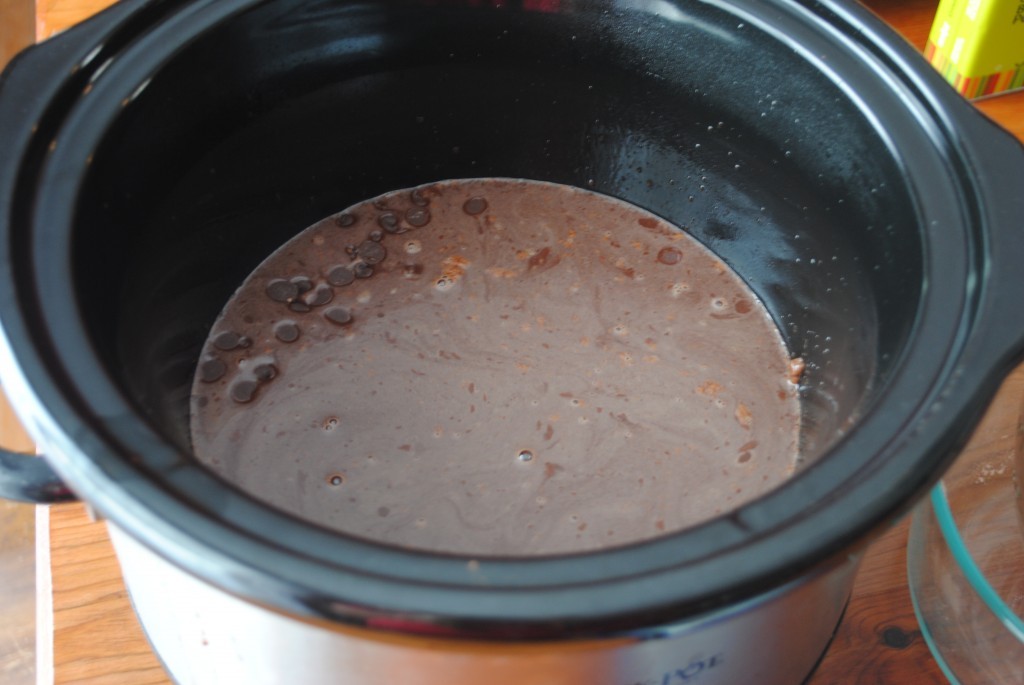 #4. Combine your 2 cups of hot water, 3 tbs. of cocoa powder and the ½ C. of sugar you set aside earlier. Stir until the sugar is melted. Slowly pour the mixture over the top of your batter and chocolate chips (see photo).
Cook on high for approximately 2 hours but keep an eye on it – especially the sides. You don't want it to start burning. If it does, turn the crockpot down. Cook for 2 hours on high and then another 2 hours on low.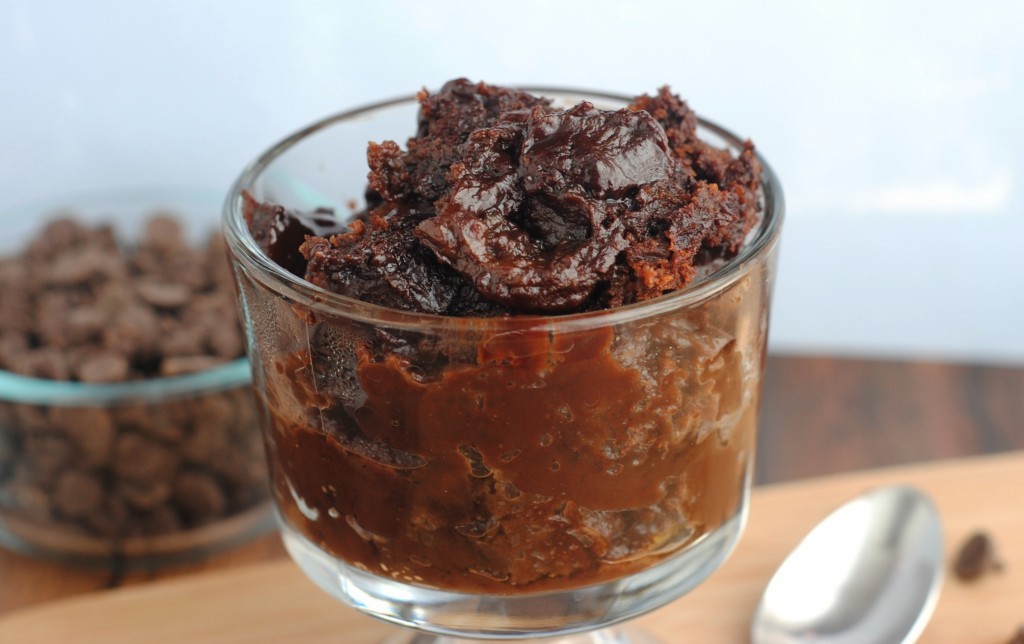 *Cook time may depend on your crockpot so keep an eye on it. Makes approximately 6 servings.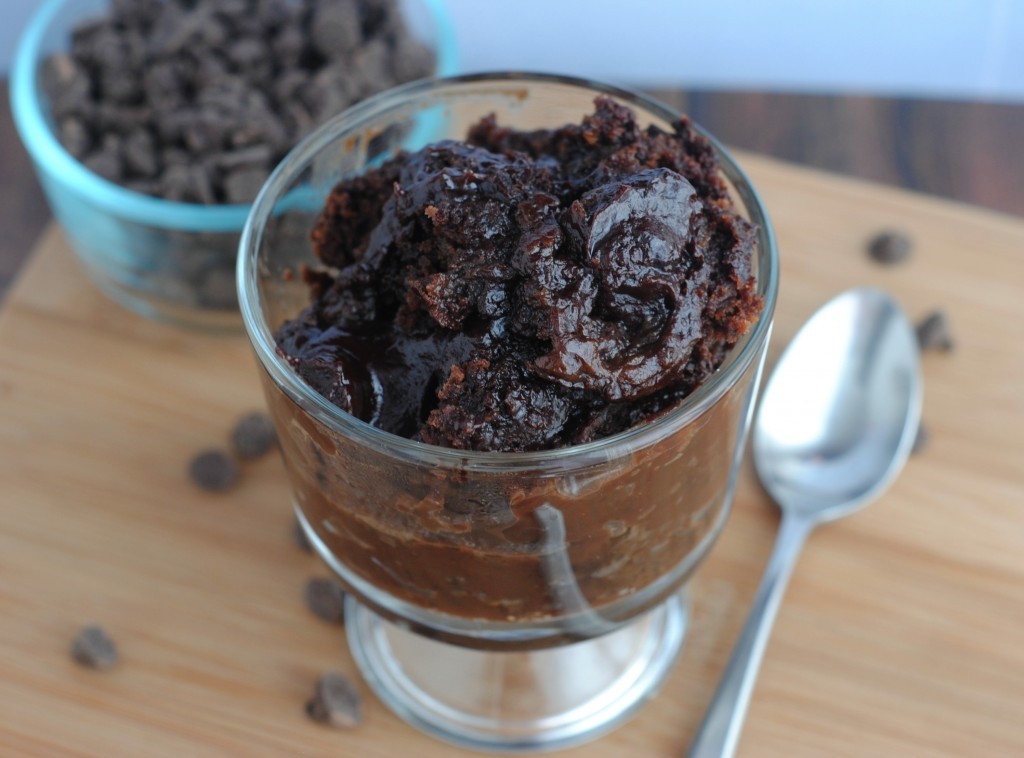 Serve with whipped cream or vanilla ice cream on the side. Yum!
PS we are not responsible for  you licking the screen. Nor the bowl.  Have dignity.  Eat from a bowl and use a spoon

 [amd-yrecipe-recipe:3]