This Slow Cooker Salisbury Steak and Onions dish is a delicious stand by that has been a family favorite for years with a bit of an update. Well, maybe YOU have already been making it this way and I am new to the bandwagon but hey, I love my slow cooker! They turn out tender, delicious, and full of flavor – like mom used to make! Love slow cooker recipes?  Check out our Slow Cooker Chicken Breast and Baked Potato Soup in the crock pot!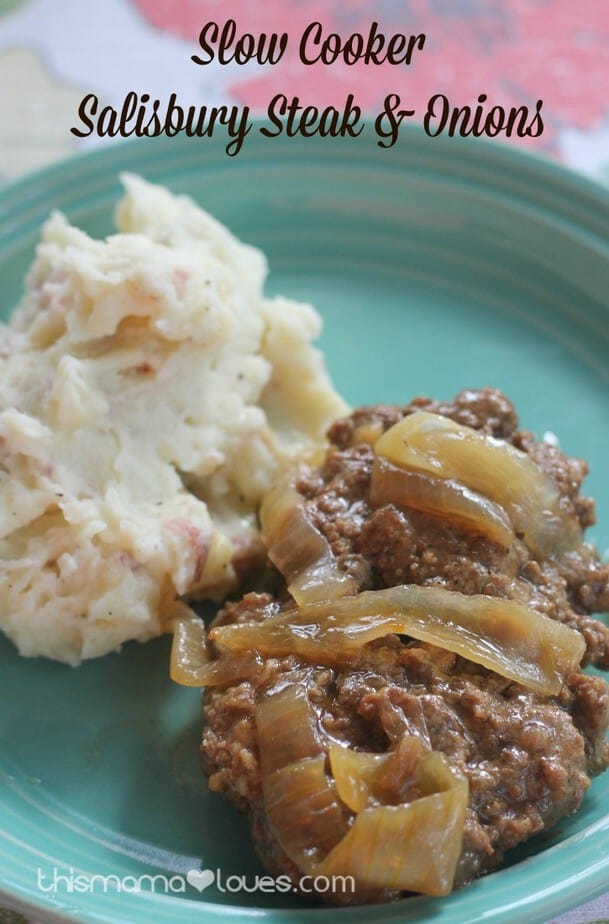 No doubt this easy slow cooker recipe will become a favorite on your menu plan, even the kids simply push the onions aside and devour the Salisbury steaks- Hubby also attests that they make delicious leftovers the next day as a sandwich filler.
Slow Cooker Salisbury Steak & Onions
Ingredients:
2 lbs. ground beef
1 medium onion, sliced
1/2 cup italian breadcrumbs
1 packet dry onion soup mix
1 Tbsp. worcestershire
3/4 cup water
1/4 cup milk
10 oz. can beef gravy
1 tsp. black pepper
1 tsp. garlic salt
2 tsp. oil
Directions: 
Turn slow cooker onto low, add oil and sliced onions.
In a large bowl mix ground beef, bread crumbs, worcesteshire, milk, pepper, soup mix and garlic salt until well combined.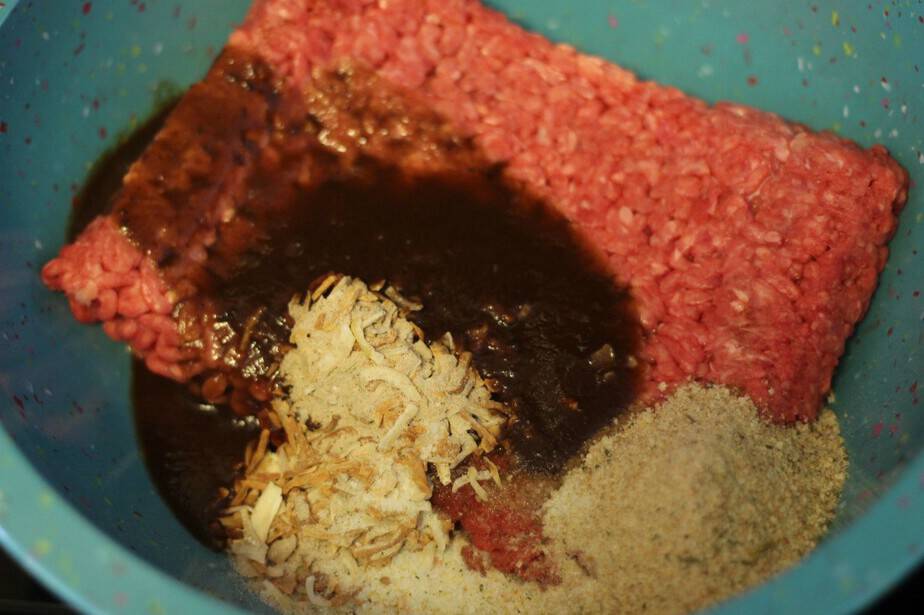 Form large oval patties, pressing together firmly, then you can go one of two ways with these- brown them in a couple tsps. of oil in a pan over medium on both sides before putting in slow cooker ( I reccomend this if you have the time) or you can place them directly in the slow cooker on top of onions.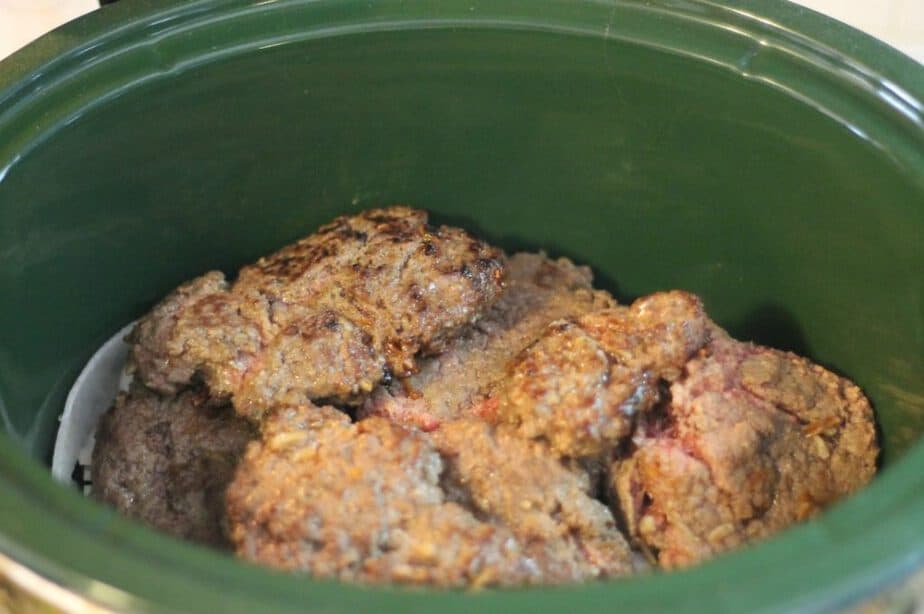 Pour water and canned gravy over the top of patties and onions then replace lid.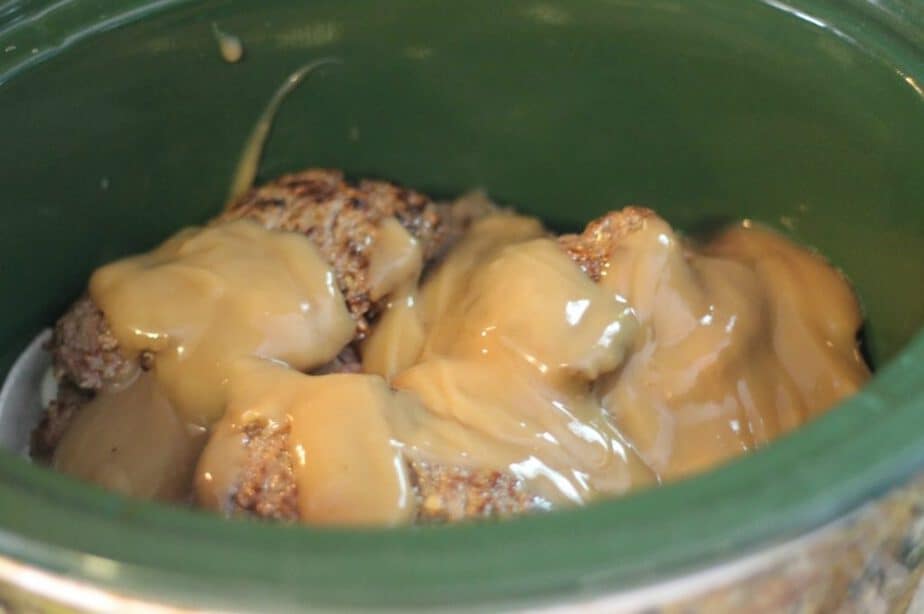 Cook on low for 4 to 5 hours. Serve with mashed potatoes or rice for a tasty homecooked meal from your slow cooker.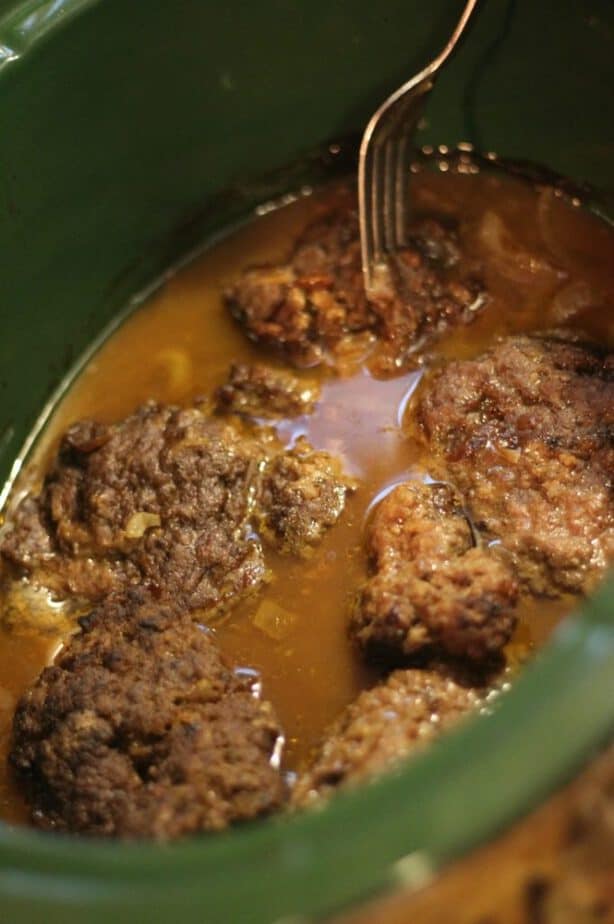 Just like mama used to make.  Only easier.  What do you serve your Salisbury Steak with? Rice? Potato? Egg noodles?
[mpprecipe-recipe:715]