These Turkey Cranberry Wraps are one of our favorite ways to make that leftover turkey more appealing during all the holiday meals and tims like this weekend, when I've made a small turkey meal and we have leftovers.  A few simple ingredients wrapped into our favorite flour tortillas and we have an easy and tasty lunch on the go.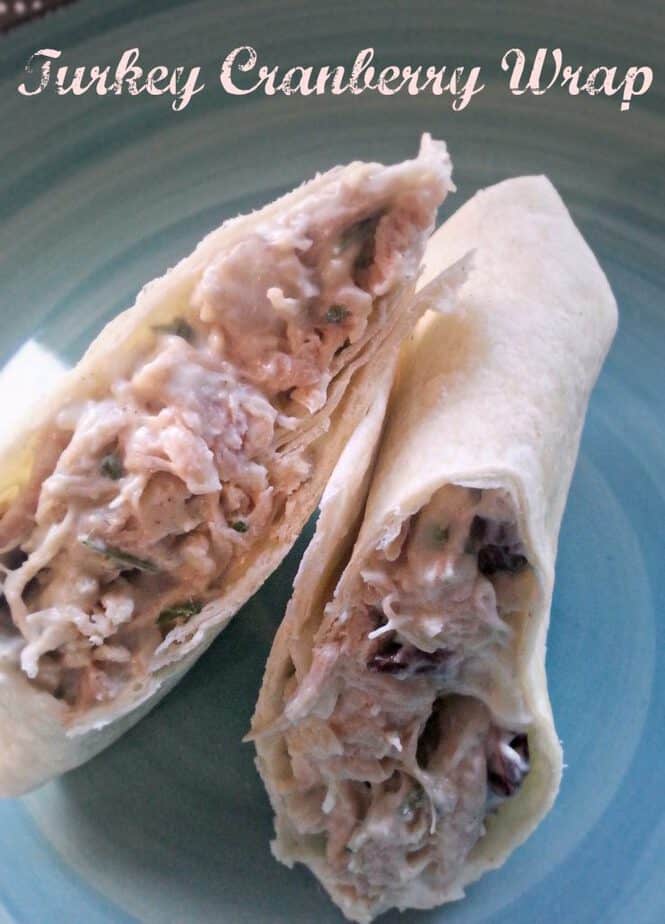 TURKEY CRANBERRY WRAPS
Ingredients:
1 Cup Shredded Turkey
1/8 Cup Mayonnaise
1 Tablespoon Craisins
1/8 Teaspoon Ground Sage
1/8 Teaspoon Garlic Powder
1/8 Teaspoon Onion Powder
¼ Teaspoon Parsley Flakes
Salt and Pepper to taste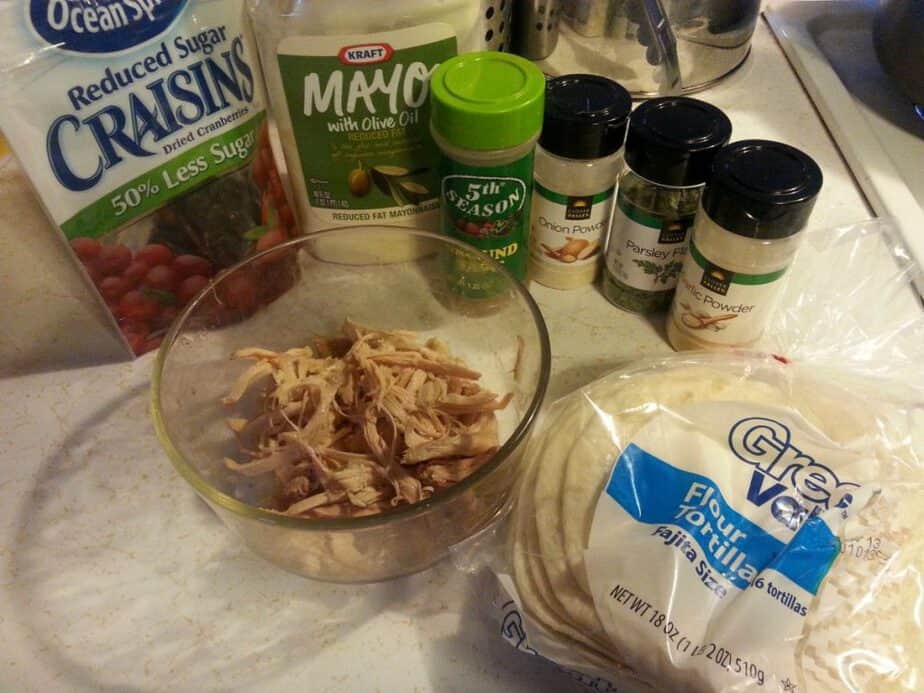 Directions:
Mix together ingredients in medium bowl
Spoon 2 Tablespoons Mixture into center of small flour tortilla
Fold into wrap and serve
Some people love a little extra crunch of diced green apple or diced walnuts in this Turkey Cranberry Wrap as well.  Even the kids love these wraps with the sweet and tasty dried cranberries inside.  Mix it up a little with flavored flour tortillas, a hint of chili powder or hot sauce.
Here are some other great recipes from other bloggers! If you have one, add it on!

Google+ Comments