I want to thank Bing Smart Search for sponsoring this post and inspiring me to find some super yummy Christmas Cookies recipes! When I decided I wanted to do the 12 Days of Christmas Cookies feature, I realized quickly I didn't want to just do the cookies that my family has known and loved for decades.  I wanted to kind of go out of the comfort zone and try some fun NEW (to us) ideas.  Having fallen in love with Bing last June at BlogHer Food Conference, naturally, I turned to Bing Smart Search for some insipiration for ideas.
The result of my Bing Smart Search is in progress already, and you can find all of the 12 Days of Christmas Cookies Recipes on my site.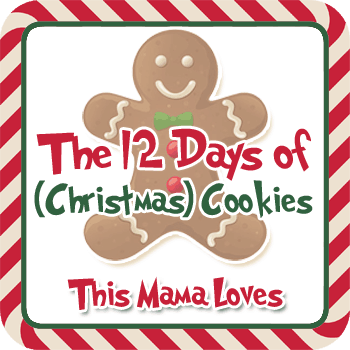 It occurred to me that perhaps not everyone knows HOW to use Bing's Smart Search, but let me tell you, you want to. I may even give you an assignment.  (Homework: do a Bing Smart Search for Robert Downy Junior. Enjoy the results. Or George Clooney.  Ryan Gosling perhaps?) I learned more about this great new search super-engine when I was in Seattle last month, and I want you all to "get it" like I do, because the results you find when you use this tool are SO much more than just links.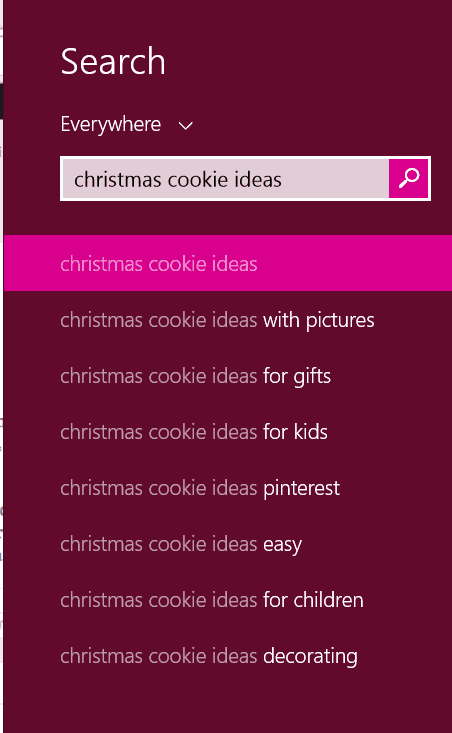 Bing Smart Search is like this whole new way of finding information, images, recipes and inspiration from any Windows 8.1 device.  With Smart Search, you don't have to open an app or a window, just swipe from the right to open the search bar or start typing in Windows and you can find your doc, photo, app, link, information,images…the list goes on and on.  When a web page comes up, you can preview the content before clicking on it.  With Bing, you get a "Smart" summary of results. For a variety of popular searches, you'll see a rich, visual summary of the most relevant information from across the web and apps. We've all gone to sites that matched search terms only to find the content is not relevant to what you were looking for, right?   Bing Smart Search is how I found inspiration for many of the cookie recipes shared in the 12 Days of Christmas Cookies Feature!
With Smart Search, youou'll get results from contacts on social media and from the internet in general.  Bing Boards are going to offer very visual content with multiple images in each (which is always a help when I am trying to make new recipes or do some new cooking technique or cut of meat I haven't attempted before).  Plain old searches are a thing of the past with Smart Search.  And I'm telling you, being an example of it, once you Smart Search, you won't go back.  You'll never want to! I went over to "Team Bing" in June and haven't looked back! The only things I'm missing are a Windows Tablet (in progress) and Windows Phone (change date TBD).  The Smart Search works with a simple swipe of your finger (or mouse, but why use a mouse when the swipe is more fun!?)  Check out the 30 second video that will walk you through Smart Search and see for yourself.  (I wanted a video of my own but none have been under 4 minutes and aren't so to the point).
 What are YOU searching for today?  And which of the 12 Days of Christmas Cookies is your favorite so far? 
Because i love Bing's Smart Search so much, I want to encourage you to check it out- and yes, I'm putting my money where my mouth is.  One of you will be winning $50 paypal (and this is open worldwide) for giving the Smart Search a try. Entry instructions on Giveaway Tools form below)